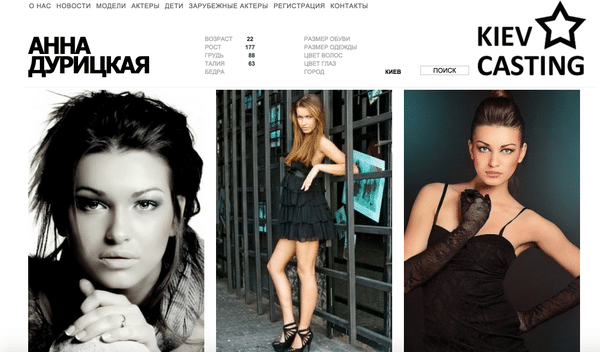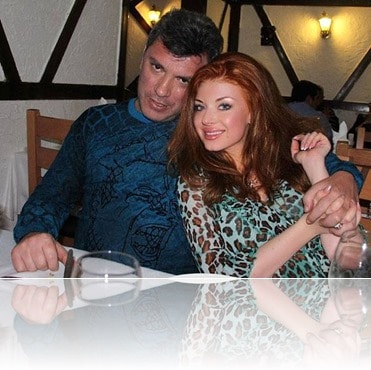 Anna Duritskaya, the 23 year old girlfriend of gunned down Russian opposition leader, Boris Nemtsov, 55, is in hiding after authorities secured the model's new secret location under armed guard.
Is Anna Duritskaya, Boris Nemtsov's lover a suspect? Had an abortion.
Pictures: Who is Anna Duritskaya, Boris Nemtsov's model girlfriend?
The only witness to the politician's murder, the woman had just had dinner with her boyfriend when soon after as they crossed the Vasilievsky embankment by the Kremlin walls when unknown assailant(s) made their way and fired a volley of bullets at the politician, killing him in cold blood.
According to website Vesti.ru, Anna Duritskaya phoned the police and her mother immediately after her lover was shot.
The model's mother, Inna Duritskaya said, 'Anna was holding his hand and then heard the bangs.'
Adding: 'Boris slumped and fell. Anya was very frightened, she started calling the police and me immediately. She said on the phone: 'Mama, Boris has been killed! He's been shot in the back, he's fallen and now he's lying beside me.'
Pursuant to being taken in for questioning the model would tell a Russian outlet: 'I don't understand why I'm still on Russian territory.'
Added the model via TV Rain: 'I do not know who did it. I do not want to answer the questioned about the situation at the bridge, I do not want to talk about it,'
 'It is not forbidden for me, but my psychological condition is very hard now and I can't talk any more about it.'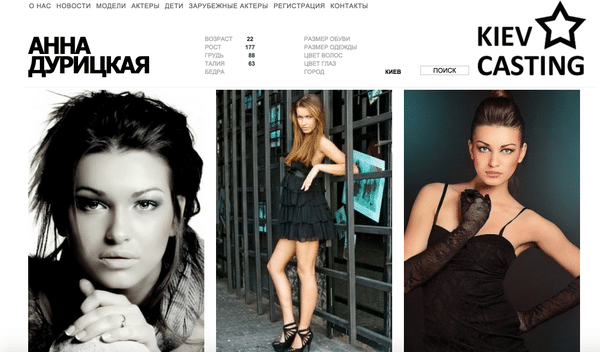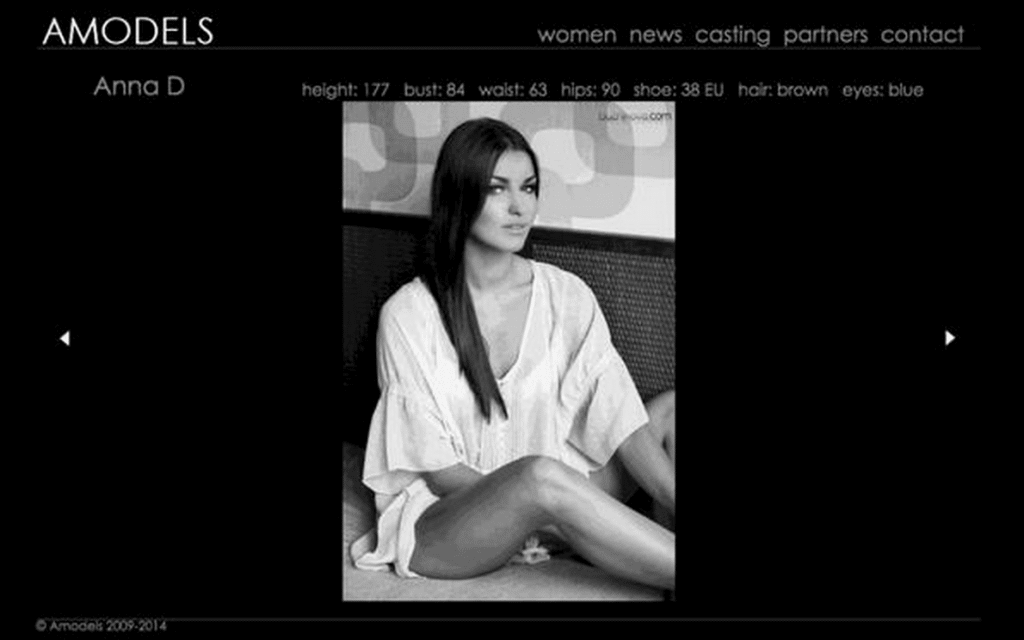 Allowed to return to her native Ukraine, the woman nevertheless remains under guard and scrutiny as officials continue to question the woman. Whether she is considered a suspect, an unwitting accomplice or simply a woman who had been at the wrong place at the wrong time with her benefactor and lover is not necessarily understood?
To date the woman is said to have given a description of the killer, according to a report via the UK's dailymail, despite partial 'memory loss' from 'deep shock.'
Offered a source: 'As an 'immediate eyewitness there were grounds to conduct additional investigative action regarding her.'
Last night it emerged the head of Russia's Investigative Committee, Alexander Bastrykin, who will lead inquiries into the murder, is a Putin loyalist with a history of intimidating the Press. 
He once threatened to behead a journalist and investigate the killing himself.
Ukraine's consul in Moscow, Gennady Breskalenko, said Duritskaya was questioned until 5am on Saturday at the Investigative Committee building, where he had tried to see her.
Ostap Semerak, a Ukrainian MP, said the model's parents were concerned. He said Miss Duritskaya told them by phone that she had 'no idea where she is kept', only that she was 'taken to some flat which is guarded, and she is not allowed to leave'.
In the aftermath of the gunning down of Nemtsov, the model's mother would tell that she believed Russian authorities were attempting to erroneously link her daughter to Nemtsov's murder in order to implicate Ukraine, amid a months long struggle between pro-Russian separatist rebels and the Ukrainian government.
Told Inna Duritskaya: 'I think they want to make her guilty, they want to set her up. What are their reasons to keep her? Everyone knows she had nothing to do with it,'
'I think my daughter is kept because this murder should be linked to Ukraine.'
At present it is said protesters continue to march where they seek answers as to how and why Boris Nemtsov, 'the fighter for a future free Russia,' came to be savagely gunned down.