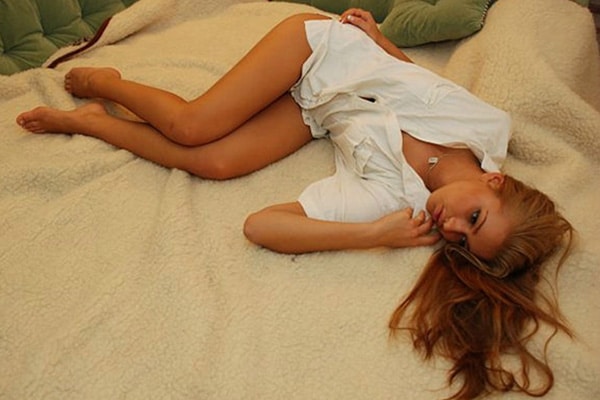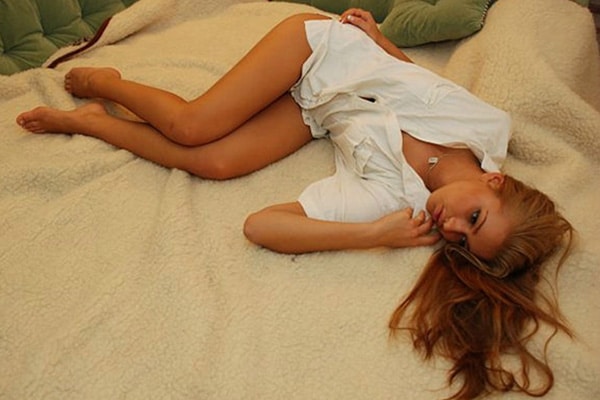 In the wake of the brazen gunning down of Russian political leader, Boris Nemtsov, sordid revelations have begun making their way as to the degree of hazy relationships the politician had with a string of beauties, including 23 year old Ukrainian model and aspiring actress, Anna Duritskaya.
Anna Duritskaya in hiding: What does she know?
Pictures: Who is Anna Duritskaya, Boris Nemtsov's model girlfriend?
At the time of Nemtsov's murder the model according to her account had being waiting for her lover since 10 pm at the Bosco-café of the GUM shopping mall at the Red Square right across the Kremlin.
From their the lovers had dinner at around 11 pm Moscow time and then left the mall and went for a walk toward Vasilievsky embankment right by the Kremlin walls. Their intended destination was the posh building half a mile away from the Kremlin where the murdered politician had an apartment.
As they were crossing the Big New-Moskva Bridge, an unidentified man ran out of the underpass of the bridge and shot Mr. Nemtsov multiple times. Then he jumped into the passing white car without a license plate.
Soon after the shooting the woman would be brought in for questioning where it has yet to be established if she is now being considered a suspect or not.
In fact her friends have begun to fear that the authorities may try to implicate Duritskaya.
Told one source: 'She is the victim of appalling innuendo as she grieves. It looks like a smear.'
Yet there might be legitimate reasons as to why authorities may want to fully understand the nature of the model's relationship with Nemtsov.
Said to have been with the 55 year old politician since she was 19 the model had recently returned from Switzerland where she had undergone an abortion of a child fathered by Boris Nemtsov.
Whether Anna Duritskaya had sought the abortion of her own volition or was encouraged to do so by the politician has not been disclosed.
Nevertheless officially still married to his wife Raisa, 56 with whom the politician also had children, one wonders if the politician may have held concern about his public image should it have been revealed that he fathered a child to a considerably much young woman whilst still married. That may surmise authorities have led to tensions in the couple's relationship and the possibility of resentment.
Offered a high ranking investigator: 'The girl who accompanied Boris Nemtsov at the moment of his murder is a citizen of Ukraine.
'We have found out that not long ago she flew from Moscow to Switzerland to abort a baby fathered by the politician. We do not exclude…a conflict in their private life.'
The model's mother has since confirmed that she did in fact have an abortion, saying: 'Yes, I knew about it. But I did not argue with her or with Boris about this.'
It has since been revealed the woman was pregnant in December 2013 and that Boris Nemtsov paid for her to go to Switzerland for the termination.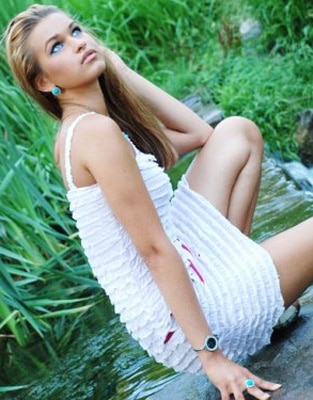 The UK's dailymail would note that the pair had been in relationship for several years, dividing their time between Moscow and the Ukrainian capital, Kiev.
A friend called Yulia said: 'They met three years ago and fell in love. They began living together almost immediately.'
Notes the observer: Mr. Nemtsov had a very unusual—some would say scandalous—relationship with a row of women. Although never divorced from his wife Raisa, during the last 20 years of his life he lived openly with a number of different female civil partners.
One sordid relationship the politician was embroiled with included that of Anastasia Ogneva with whom the politician openly sparred with. At the time details of that relationship to the politician's chagrin had been leaked.
In all, Boris Nemtsov had four children with Raisa and two other partners, one of whom is Ekaterina Odintsova, 42, a former TV presenter and now editor-in-chief of OK! magazine in Russia.
Offered the editor: 'We loved him – he was an example for us. I cannot express my grief.'
It wouldn't be too long before Nemtsov then moved on to Anna Duritskaya who prior to moving in with the politician had worked at various ambiguous model agencies after having left university in Kiev, Ukraine where she had been studying bookkeeping.
Since the politician's murder, authorities have now told that they have discovered the vehicle that was used in the attack, a white Ford Focus or Mondeo given the model's description.
That said questions remain as to how the model came to be spared or uninjured when a hail of up to 6 bullets rained on the man, with four hitting him. Questions which have since left some wondering if the model bears any complicity or whether she is simply a young woman who fell for a man who she perhaps never had a chance at having a normal relationship with…?
Images via vk.com