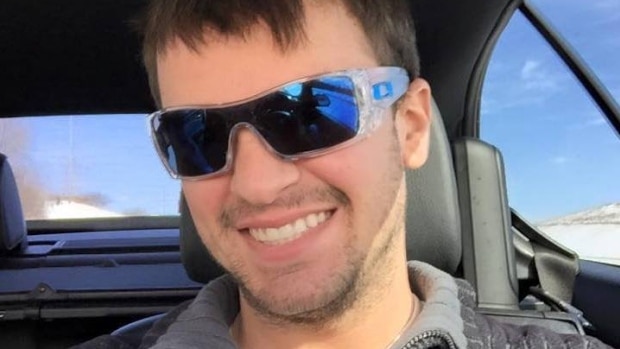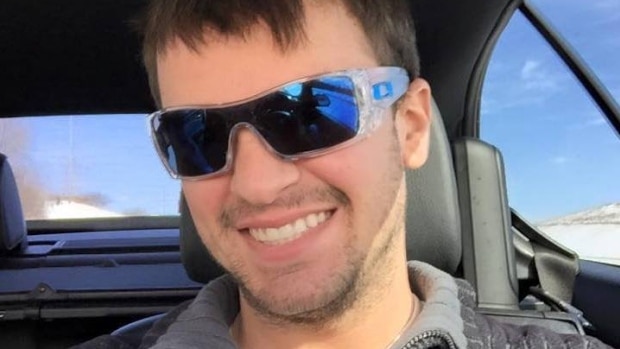 Why? That is what the family and friends of the 149 passengers and fellow air crew of Germanwings plane flight U4 5925 want to know with the revelation that Germanwings 28 year old co pilot Andreas Gunter Lubitz purposefully set out to murder not only himself but everyone with him on March 24, 2015.
The allegation of deliberate murder and hijacking of the Germanwings Airbus A320 that the Montabaur, German born pilot with 630 hours to his cap as co pilot was flying comes as one of the recovered blackboxes lays open what happened that fateful morning when the pilot chose to lock out his fellow pilot despite his superior's desperate pleas to be let back in.
From there in front of one presumably disbelieving and panicked passengers and fellow air crew, Andreas Lubitz steered the plane over the next 8 minutes as it continued to drop altitude towards certain death into the mountainside of the South French Alps.
Kathrin Goldbach: 'Im pregnant with Andreas Lubitz child'
Germanwings black box: Andreas Lubitz insisted pilot take toilet break
Andreas Lubitz girlfriend broke up cause he told her he was planning crash
Tomato Andy: What medical secrets was Andreas Lubitz hiding?
Andreas Lubitz depression: Did it drive him to suicide?
Germanwings plane 4U 9525 grounded over faults 24 hours earlier
Germanwings Flight 4U 9525: Why didn't pilots send SOS message?
Pictures: Lufthansa CEO Carsten Spohr: 'I don't know why.'
Germanwings plane crashes, 148 dead. Airline refuses to confirm.
According to French prosecutor, Brice Robin, Lubitz locked out his captain, German father-of-two, Patrick Sonderheimer out after the senior officer left the cockpit.
At that point, Lubitz used the flight managing system to put the plane into a descent, something that can only be done manually – and deliberately.
He said: 'The intention was to destroy the plane. Death was instant. The plane hit the mountain at 700kmh (430mph).
'I don't think that the passengers realized what was happening until the last moments because on the recording you only hear the screams in the final seconds'.  
Reiterated the French prosecutor: 'We hear the pilot asking the co-pilot to take over and we hear the sound of a chair being pushed back and a door closing so we assume that the captain went to the toilet or something.
'So the co-pilot is on his own, and it is while he's on his own that the co-pilot is in charge of the plane and uses the flight management system to start the descent of the plane.
'At this altitude, this can only be done voluntarily. We hear several shouts from the captain asking to get in, speaking through the intercom system, but there's no answer from the cockpit.' 
Robin argues Lubitz 'voluntarily' refused to open the door and his breathing was normal throughout the final minutes of the flight.
Telling: 'His breath was not of somebody who was struggling. He never said a single word. It was total silence in the cockpit for the ten past minutes. Nothing.'  
'Air Traffic Control at Marseille asked for a distress signal, but there is still no response, '
'So the plane becomes a priority for a forced landing.
'Control asks other planes to contact this Airbus and no answer is forthcoming.
'There are alarm systems which indicate to all those on board the proximity of the ground. Then we hear noises of someone trying to break into the door. 
'The door is reinforced according to international standards.' 
Continued the prosecutor who now seeks to pursue a criminal liability: 'Just before final impact we hear the sound of a first impact. It's believed that the plane may have hit something before the final impact. 
'There is no distress signal or Mayday signal. No answer was received despite numerous calls from the tower.' 
Referring to Lubitz, the prosecutor told: 'He did this for a reason which we don't know why, but we can only deduct that he destroyed this plane.
'We have asked for information from the German investigation on both his profession and personal background'.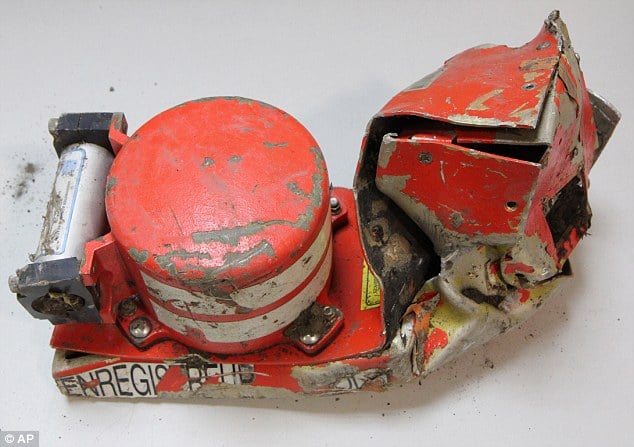 In light of new revelations questions have been asked if Lubitz had any links with terrorism, with the prosecutor telling: 'There is no reason to suspect a terrorist attack.'
Asked whether he believed the crash that killed 150 people was the result of suicide, Robin said: 'People who commit suicide usually do so alone… I don't call it a suicide.' 
German Interior Minister Thomas de Maizière has reiterated security forces had no indication that Lubitz had a terrorist background.
Lufthansa CEO Carsten Spohr said all pilots undergo annual medical checks, but not special psychiatric assessments beyond training.
He added: 'He passed all medical exams, all checks. He was 100 per cent fit to fly without any restrictions. 
'I am not a lawyer. I am the CEO of a big company. If one person takes 149 people with him to death, it is not suicide.' 
Asked about Lufthansa's qualification process the CEO told: 'In a company like ours, where we are so proud of our selection criteria and safety criteria, this is even more of a shock than it is for the general public.'
'We have regular psychological checks and we also have a medical check once per year," he continued.'
'We have a very high flung and sophisticated selection procedure. Later on during training and later on during professional life the person is observed. But there is no procedure anywhere in the world where the family and friends are interviewed.'
That said the CEO would concede that the pilot had undergone stress and suffered a depression over 6 years, telling: ' he took a break in his training six years ago. Then he did the [psychological] tests again. And he was deemed fit to fly. … 'He took a several months break for reasons i do not know.'
Nevertheless a woman identified as the mother of Lubitz's classmate told the Frankfurter Zeitung: 'Apparently, he had a burnout, depression. … I can imagine the whole thing as a knee-jerk reaction. It could not have been planned, though, it really was like a shooting spree'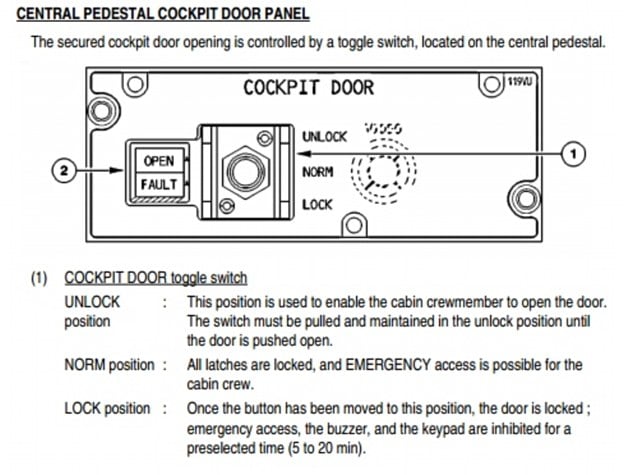 According to the UK's Standard, Lubitz had just 600 hours of flying experience after joining Germanwings in 2013 straight from training.
He was, however, highly regarded, having won an award from the Federal Aviation Administration in 2013 for his outstanding flying skills. 
A member of the LSC Westerwald flying club in Montabaur, he had a flat in Dusseldorf but also lived in Montabaur where he was raised, a town about 40 miles south east of Bonn.
The pilot's recently deleted Facebook page appeared to show him in a dark brown jacket posing in front of the Golden Gate Bridge in California. The page was wiped at some time in the past two days.
He lists his interests as aviation and music, including French DJ David Guetta.
In Montabaur, acquaintances today said Lubitz showed no signs of depression when they saw him last autumn as he renewed his glider pilot's license.  
Offered a member of the glider club, Peter Ruecker, who watched Lubitz learn to fly via AP: 'He was happy he had the job with Germanwings and he was doing well,'
'He gave off a good feeling.'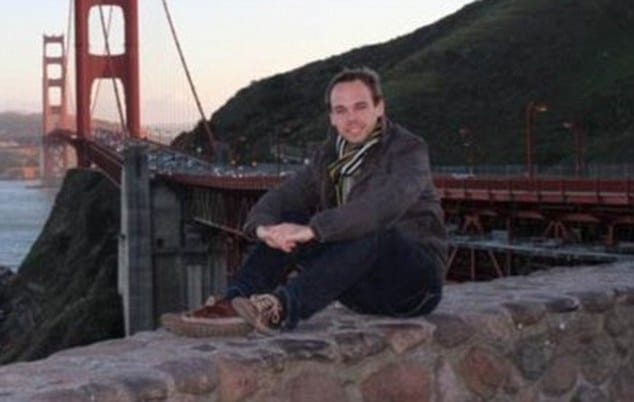 Lubitz had obtained his glider pilot's license as a teenager and was accepted as a Lufthansa pilot trainee after finishing a tough German college preparatory school.
He described Lubitz as a 'rather quiet' but friendly young man. 
A black ribbon bearing the number of the doomed Germanwings flight he was aboard appeared on his flying club's website.
One colleague told Germany's Rhine newspaper: 'He was a fitness fanatic who jogged most mornings and evenings and you could often find him returning home from sports shops carrying health supplement bags.
'He was a friendly guy, who had a great deal of respect in the town, he was mostly engaged with the local flying club.'
Another unnamed acquaintance told Bavarian radio: 'Everybody is stunned in this town to learn the news, he grew up here, went to school here, and came back most weekends from Dusseldorf when he wasn't flying.
'This is a great loss to us, and we are perplexed to think that he might have caused the deaths of so many people.'
Police were called out to his home where the pilot lived with his parents and girlfriend in the Rhineland town as numerous groups of journalists descended on the town seeking information about him and ask why the pilot chose to murder 149 innocent people?