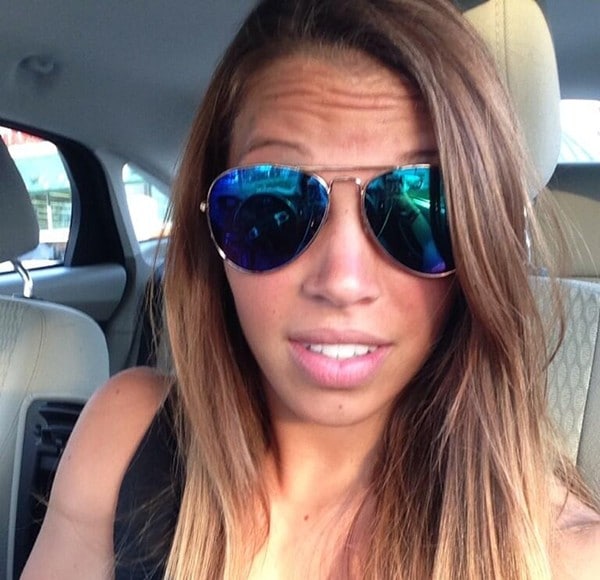 A report released earlier this week has told that University of Louisville cheerleader Danielle Cogswell who came to die late July of an apparent drug overdose died in the room of a popular freshman footballer who would later be kicked off the team for unrelated drug charges. The student it has since been reported has since left the school.
Double life: Danielle Cogswell Louisville cheerleader died of a heroin overdose.
Danielle Cogswell Louisville cheerleader drug overdose? Was she living a double life?
Danielle Cogswell Louisville cheerleader dead in mysterious circumstances
At the time of Danielle Cogswell's death there were questions abound as to how the beloved spritely cheerleader came to die. Some had wondered if there was foul play, whether it had been the result of natural causes or if the 22 year old had succumbed to the ravages of drug abuse? The latter in fact would turn out to be true.
Autopsy results newly released according to a police report obtained by WAVE3 show that the cheerleader had a lethal mix of heroin, amphetamines and the prescription drug Xanax in her system at the time of her death.
Until the release of the autopsy report there had been questions as to how the cheerleader came to acquire the drugs, when she came to abuse narcotics and to what degree her use was prevalent amongst the student body? This whilst the cheerleader was able to fool many into believing she was living a life devoid of excess or abuse which in the end would come to surprise and shock many.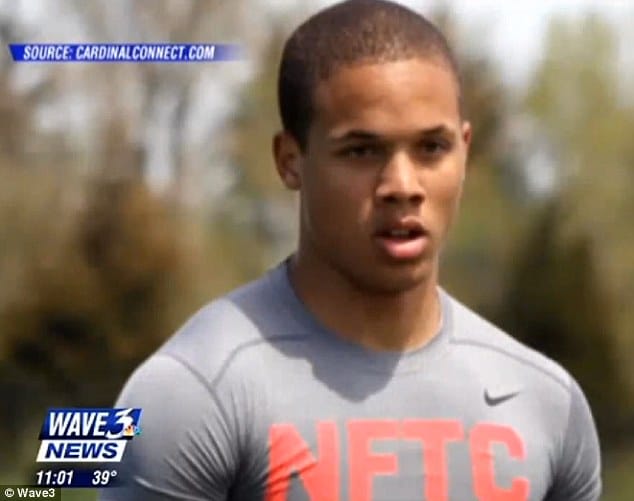 The report would tell in detail to what degree Cogswell had been using narcotics, with the cheerleader's sister admitting the star athlete had been abusing narcotics for at least the last two years (as far as she knew) having gone so far as to smoke heroin prior her death.
A witness would tell cops that Cogswell seemed high and 'slow' the night before her body was found.
At the time of her death, Danielle Cogswell had been watching a movie with Cameron Polk, a popular freshman footballer (since kicked out) in the bedroom of his apartment.
Polk told police Cogswell fell asleep early in the morning and he left the bedroom, falling asleep himself in the living room.
When he returned to bedroom about 9am, Polk said he found Cogswell unresponsive. From there he had a roommate call 911.
On October 7, about 11 weeks after Cogswell's death, campus police entered Polk's apartment and found marijuana, hydrocodone pills and codeine syrup.
Polk received a citation for trafficking a controlled substance within 1,000 feet of school as a result and was released by the school.
wave3.com-Louisville News, Weather
Cogswell, who transferred from the University of Arizona a year ago to be a part of the University of Louisville's cheerleading program, was described by the university's sports information director Kenny Klein as an 'elite athlete.'
The National Collegiate Athletic Association (NCAA) requires regular drug testing for college athletes, but cheerleading is not part of the association and therefore team members do not undergo drug screenings, Klein told the Louisville Courier-Journal
'Obviously we're devastated at the loss of Dani,' Klein said at a media conference.
'She was clearly, as you've seen from the photographs that are circulating, beautiful on the outside but that paled in comparison to her inner beauty. She was incredibly talented.'
'At the University of Louisville, as most people know, our spirit program is nationally and world-renowned. And Dani absolutely fit the bill for one of our elite athletes. She is definitely at an elite status within an elite program. She was on the upper echelon of our program here.'
Using the hashtag #RIPDani, countless friends, teammates and acquaintances expressed their sorrow at her death.
At present it is not necessarily understood who supplied the cheerleader with the contraband she had come to be taken in recent weeks and months and whether Cameron Polk may have encouraged her to participate in the abuse of drugs. To date Polk has not been charged in the death of the beloved cheerleader.