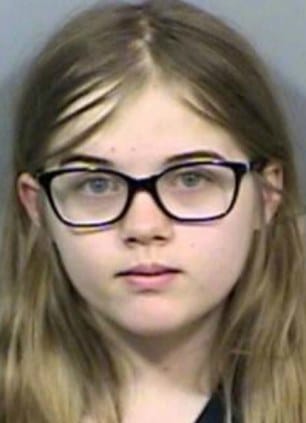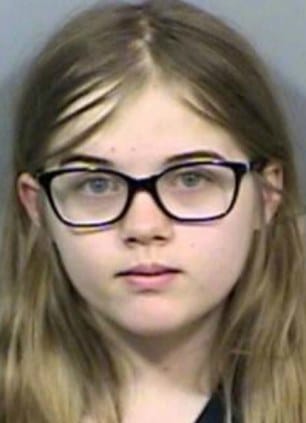 Doctors have told that they have found Morgan Geyser, one of two 12 year old girls accused of stabbing a classmate to please a fictional online horror character, Slender man mentally incompetent to stand trial.
In reports not made public, a doctor for the state of Wisconsin and another hired by the defense agree that 12-year-old is not mentally competent reports the Journal Sentinel.
Second Slender man attack occurs after daughter stabs mother
Morgan Geyser's father encouraged Slender Man obsesssion
Did the internet turn Morgan Geyser and Anissa Weier into sociopaths? 
Creepypasta baffled by Anissa Weier and Morgan Geyser 
Anissa Weier's brother, William Weier: 'She couldn't tell the difference between dreams and reality.' 
Slender Man myth leads to 12 year olds stabbing classmate to prove it's real. 
The results were discussed during a brief court hearing Wednesday, while Geyser sat emotionless during deliberations. Also present at court was the other 12 year old girl involved in the Slender Man stabbings, Anissa Weier.
During proceedings the court also granted the defense's request to test Geyser for mental disease or defect, which could result in a potential insanity plea.
A hearing on her mental competency will be held on August 1.
Authorities say Geyser and Weier plotted for months to kill their unidentified friend to curry favor with Slender Man, a character in horror stories they read online.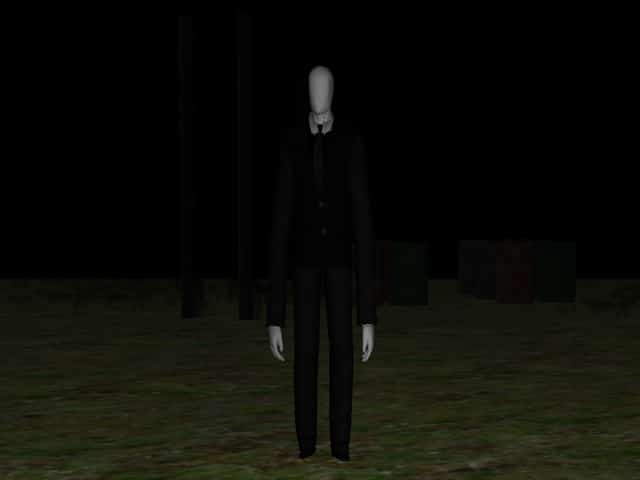 They told investigators they believed Slender Man had a mansion in a Wisconsin forest and they planned to go live with him after the slaying.
The two girls attacked the 12-year-old victim in a wooded Waukesha park on May 31 after a sleepover the night before.
Barely escaping death, the victim, a fellow classmate has since been released from hospital and is recovering at home.
Wisconsin law requires attempted homicide cases to start in adult court if a suspect is at least 10, but the girls' attorneys have said they hope to see the charges moved to juvenile court, where more services might be available.
Court proceedings typically halt once a defendant is found incompetent to allow time for treatment. However, Geyser's attorney, Anthony Cotton had filed a motion Monday asking the judge to allow pretrial proceedings in his client's case to continue even if she is found incompetent.
One thing that could be addressed while she is in a hospital is a yet-to-be-filed request to move her case to juvenile court, Cotton said.
AP reports typically when doctors for the state and the defense agree on a defendant's incompetence, the judge halts proceedings and the defendant is committed to a mental hospital. If the defendant regains competence, the case resumes.
However, rather than accept the doctors' conclusion, deputy district attorney Susan Opper requested a hearing so the judge could consider the issue further.
'It is up to the court, not the doctors, to decide' the issue of competency, Opper told AP in an email. 'Competency to stand trial constitutes a judicial inquiry, not a medical determination.'
During proceedings Morgan Geyser's dad spent most of the hearing in tears, his head hunched over in his hands while Weier's father remained stoic.
And then there were these comments on the web that made me wonder:
She was found incompetent to stand trial. That only means, at this point in time, she can't understand the charges against herself or participate in her own defense. It doesn't mean she is not guilty by reason of mental disease or defect. She can be committed to a mental health facility until she is found competent to stand trial. She not walking away from this yet.

I suspected at least one of the girls was incompetent in some way. Twelve year old girls can be a bit fanciful, especially these days with the internet and games, but they are very seldom so far out there that they kill people. It will be interesting what they come up with for the other girl. It would be interesting too to know which was the leader and which one was the follower. Girls can be completely dominated by another girl.

I absolutely agree that it's ridiculous to charge preteens as adults! It's simply too young to be considered culpable for a crime in the same way as a grown person, especially a crime committed to garner favor with a fictitious online character. I understand it more with teens 16+ as they share many of the rights and responsibilities as adults– driving cars, having jobs, etc. But these girls should certainly be held accountable and provided intense with intense therapy and kept from society until they are deemed rehabilitated and not a threat.

Not competent to stand trial? Really? But both were competent to have this planned out for months and execute it?