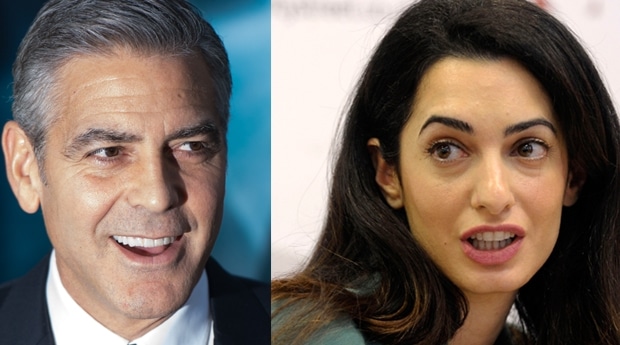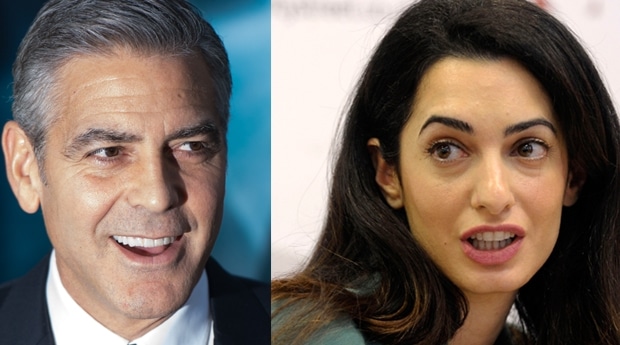 While Hollywood heart throb (so I have been told) George Clooney, 52 may have repeatedly told in the past that he will never get married again, questions are now being asked as to how the leading man suddenly changed his mind and what women is responsible for that?
So why is George Clooney really dating Amal Alamuddin?
Enter British humanitarian attorney Amal Alamuddin, 36 who People magazine yesterday confirmed are now to be engaged after the pair apparently professed their deep love for each other and their unyielding commitment to spend the rest of their lives with each other. This after the couple have been dating for less than a year, having first started going out this past October.
Told a publicist source via people: 'George and Amal are trying to keep things very low-key but they also aren't really trying to hide this, it doesn't seem,'
'I think it's like they want the people they love to know that this is real, that they plan on being together forever.'
That said one suspects the couple's engagement was bound to make the tape sooner or later after Amal Alamuddin was spotted wearing an engagement ring while out to dinner with the couple's friends, Cindy Crawford and Rande Gerber.
Clooney was previously married to Talia Balsam and has since had notable relationships with Sarah Larson, Elisabetta Canalis and Stacy Keibler. Relationships that have all fizzled and had the actor questioning his involvement and whether he was actually dating down as opposed to his own 'aspirations.'
After the actor's eventual split with Keibler (who by the end of their two year romance had been glaringly missing from his public profile) it was speculated the actor was finding himself being bored by and slowly distancing himself from the trinklet of models, former models, servants who want to be models, or former WWE wrestlers who could pass for models.
Until the actor came to finally meet Amal Alamuddin, a femme fatale who could at last intellectually stimulate the actor who was by now making a name for himself taking on headier roles as well as pursuing activist agendas in both film and his personal life.
Amal Alamuddin is regarded one of the most intellectually rigorous barristers working in London. Known to have caught the eyes of many in and beyond her profession as well as coming from a stock that has her well trained in manners, tact, intellectual curiosity as well as being an avid pursuer of human rights.
Advised to the UK's dailymail: The beauty, born in Beirut, is fluent in French and Arabic and is also believed to be advising Kofi Annan, the former United Nations Secretary General, on Syria.
She is also the author of several book chapters and articles on international criminal law. 
Last year she topped the 21 Hottest Baristers in London list for women, created by Yourbarristerboyfriend.tumblr.com.
At present she's representing Julian Assange and fighting his extradition to Sweden. 
The lawyer is 36 years old, never been married, and is a graduate of the New York University School of Law.
In February, Amal Alamuddin was seen on the actor' arm as they both attended a White House screening of his latest film, Monuments Men, where onlookers described them as being 'very much together.'
In an interesting comment the actor was once asked who he's greatest love was. The actor responded he hadn't yet met her. Until now that is….