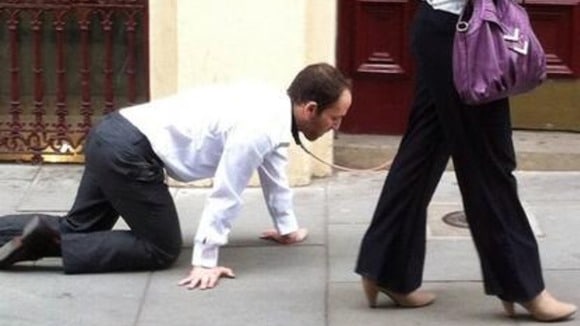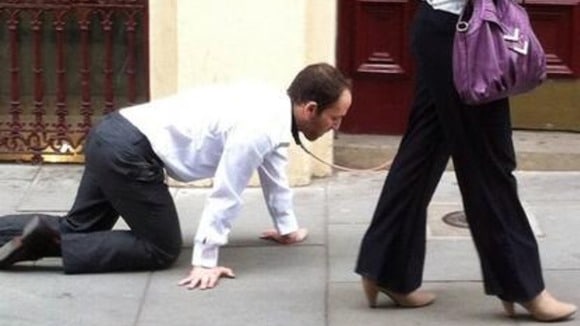 Londoners this morning were treated to the very interesting visage of a woman walking a man on all fours on a leash. Why though remains to be understood.
belfasttelegraph.co.uk: Early morning commuters in London spotted a very strange sight around 8.30am on Friday, April 11. A woman was seen walking a man 'like a dog' through the streets. The man was dressed in a suit pants, shirt and tie and crawled on all fours attached to a leash, while the woman led him along. Photos and video of the two went viral online, prompting mass speculation about the reasons for their behavior.
To date onlookers suspected a pr stunt, but the woman who was dragging the man along on a leash whilst drinking a coffee was giving nothing away.
Naturally twitter has been a rage over the incident, with users chiming in.
Told one user: 'I bet this guy didn't empty the washing machine to the agreed standard', while others suggested it was a lost bet or penance.'
Said another:  'New form of necknominate?< MT @carney:Think your commute is tough?'
Another merely asked: 'Do we know what they were advertising yet?'