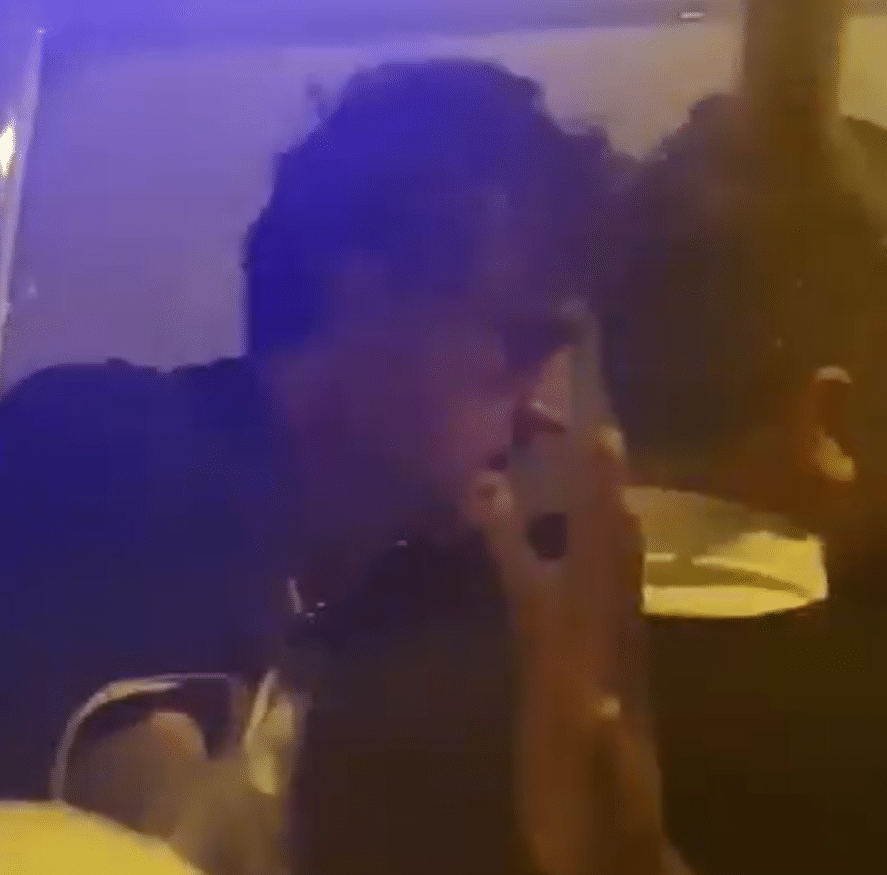 Finsbury Park Mosque muslims run over by London White van: What led to one white driver intentionally running over Muslim men as they were leaving a congregation?
A 48 year old man has been arrested Sunday evening after driving a white van intentionally at individuals as they were leaving a Mosque at London's Finsbury Park.
The incident happened as members of a mosque near the Seven Sisters had just finished services for the upcoming Ramadan festivities when they were making their way outside when a driver crashed into them along the footpath.
According to one witness, bystanders confronted the driver and held him until the police came. According to the BBC, one person has been arrested and 'a number of casualties' have been confirmed.
Upon being pinned down, the driver began screaming, 'I want to kill all Muslims'.
One twitter user later told of 3 Muslims being killed, with most of those injured being Somali individuals as they left the Finsbury Mosque. That number was later revised to one person killed and ten injured. It wasn't immediately known the seriousness of the injuries sustained. 
According to Metropolitan Police, the incident happened just just after midnight local time. Speculation has also mounted that there may have been in total three men involved in intentionally running down worshippers, with one in custody and the other two on the run according to the dailymail.
Metropolitan police later nixed claims that there were three individuals in the van.
The leader of Finsbury Park mosque, Mohammed Kozbar, told The Sun: 'Whoever did this, he did it to hurt people and it's a terrorist attack'
Adding, 'The van drove over people who were leaving late prayers. They were gathering in Seven Sisters Road.'
'I heard there are fatalities but I don't want to jump to conclusions.'
'My concern now is the casualties who have been affected.'
Finsbury Park Mosque has undergone wholesale changes and become far more liberal under new leader Mohammed Kozbar, since the days when hard line preacher Abu Hamza was imam from 1997 until 2003.
This man is being arrested after using his car to run over people coming out of Finsbury Park mosque pic.twitter.com/Gzl50da0Eo

— Tommy Robinson ?? (@TRobinsonNewEra) June 19, 2017
'He was screaming before that,' told witness Saleh Alamoudi via BuzzFeed. 'He was saying, 'I'm going to kill all Muslims, I'm going to kill all Muslims.' He was throwing punches all over. Then when we managed to get him on the floor, he was saying, 'Kill me, kill me.''
The identity of the individual arrested has yet to be publicly released, save to say the driver was a white man. The man's arrest has led to some speculating that the incident was an intentional Islamophobic attack on Muslims, perhaps as retribution for a string of London terror attacks at the hands of Islamic radicalized individuals, including the London Bridge attack and an attack at Manchester Arena at a concert for pop star Ariana Grande.
#DEVELOPING: A van has reportedly crashed into pedestrians near Finsbury Park mosque in London causing a "number of casualties." pic.twitter.com/Z6F1aVNJSo

— Keith Walker (@KeithWalkerNews) June 19, 2017
Here's the van used tonight at Finsbury Park mosque pic.twitter.com/p5Oi39VZrT

— Tommy Robinson ?? (@TRobinsonNewEra) June 19, 2017
Steve, the Finsbury Park Mosque incident isn't a Jihadist attack. It looks like a tit for tat revenge attack. Please clarify on @FoxNews

— Mohammed Arif (@mar1f70) June 19, 2017
Waiting for what the guy just did near Finsbury Park mosque to be labelled a terrorist! Oh wait, that won't happen cause he's white ?

— Aadam (@aadambirmingham) June 19, 2017
Hearing of several fatalities after van ploughs into crowd outside Finsbury Park mosque. This is awful

— Nick Lowles (@lowles_nick) June 19, 2017
Islamaphobic attack in finsbury park right now. A van randomly swerved off the main road and ran over several muslim men. pic.twitter.com/FM2RP0Fd4d

— ? (@__ABDULQAADIR) June 19, 2017