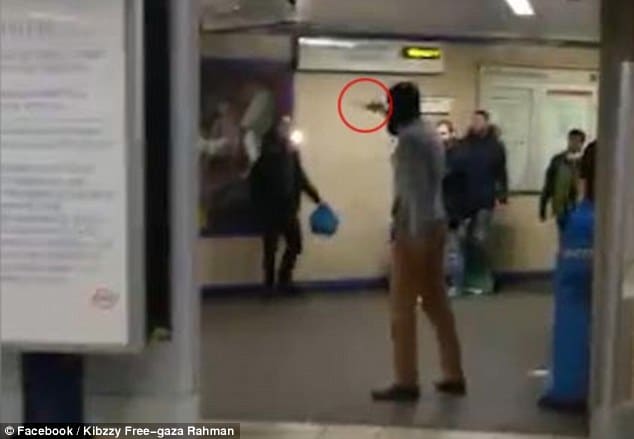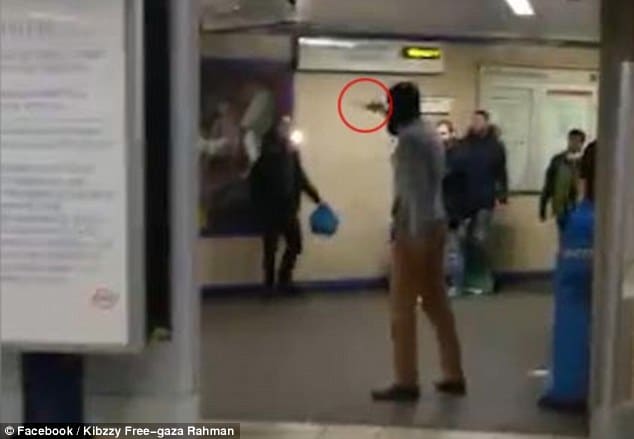 A man has been arrested after slashing at passerby's at London's Lystontone Tube station, leading to authorities branding the incident 'an act of terrorism' after the man was allegedly heard shouting 'this is for Syria,' along with 'all of your blood will be spilled'.
Injured in the Saturday evening attack at 7pm were three people, with one man sustaining serious knife injuries believed not to be life threatening after incurring a wound along his neck, while two others sustained minor injuries.
The assailant, his identity yet to be publicly revealed would be arrested upon being subdued after attending police officers tasered the man.
Told Commander Richard Walton, who leads the Met's Counter Terrorism Command: 'We are treating this as a terrorist incident.
'I would urge the public to remain calm, but alert and vigilant.
'The threat from terrorism remains at severe, which means that a terrorist attack is highly likely.
'I would appeal to anyone who was in the vicinity of Leytonstone underground station earlier this evening at around 7pm who saw anything suspicious to call the Anti-Terrorist Hotline on 0800 789 321.
'Anyone who may have captured video or photographic footage of the incident is also urged to make contact with the Counter Terrorism Command via the Anti-Terrorist Hotline.'
Transport for London (TfL) said the station remains closed and there are severe delays on the Central line after the incident.   
Steve Griffiths, London Underground's Chief Operating Officer, said: 'Leytonstone station is currently closed whilst the police investigate an incident that occurred earlier.
'We're assisting the police as necessary and will reopen the station as soon as possible.'
The stabbing comes at time of great tension in Europe following the Paris terror attacks last month.
The coordinated attack on the French capital, in which 130 were killed, as well as the launch of British airstrikes on ISIS locations in Syria, sparked fears that terror groups could launch lone wolf attacks on Europe. That on top of this week's San Bernardino shooting in California, the United States, which saw a Muslim couple fatally gun down 14 and injuring 21 before being shot dead later after being cornered by police.
Welcome to a brave new world indeed …
Footage of the terrorist in Leytonstone station in east #London, being detained by policemen. "You ain't no Muslim" pic.twitter.com/MjcscGHfX6

— Haidar Sumeri (@IraqiSecurity) December 5, 2015
< Additional footage from scene of stabbing in #Leytonstone tube station in #London – @BigTobzsf pic.twitter.com/8hIwx8iUcd — ד 'בן ישראל ☝️ (@_Dahlet_) December 5, 2015