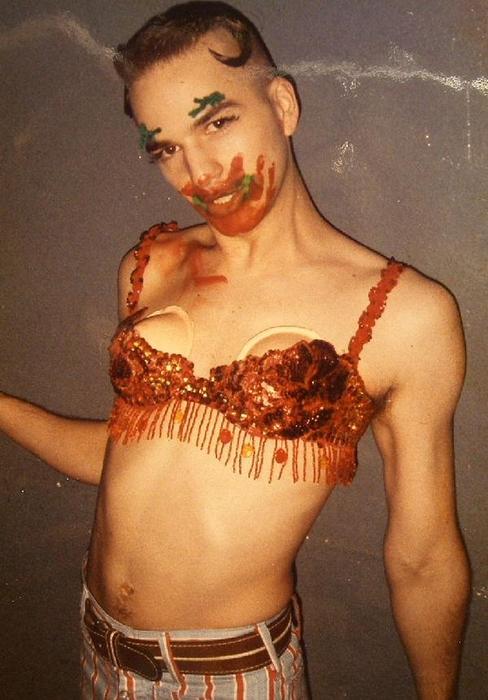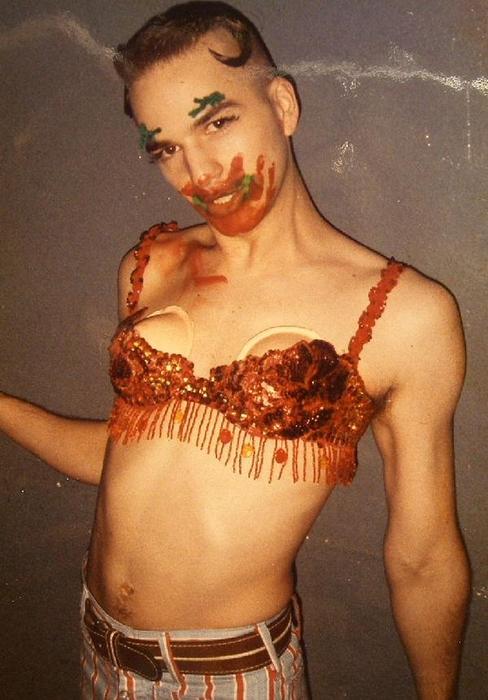 Nightlife bad boy impresario, Michael Alig is set to be released from jail for the 1996 murder of roommate/drug dealer Angel Melendez on May 5th.
Eligible for parole since 2006, the club kid had been denied until now.
Offers Steve Lewis at BlackBook: 'Michael has never used a computer or cellphone but he has remained keenly aware of the world we live in,'
'There is no chance that he will return to clubs as a way of life, but he will paint and write, and as always, try to impact the way we think.'
Yet that sounds a little different than the tone Alig emitted earlier this year via the Daily Beast.
Told Alig at the time: 'Do you think it would even be possible now to throw a party on the Williamsburg Bridge? I wonder if now you have to sneakily get a permit and not tell anybody, just make everybody think it's illegal. Because I cannot get arrested,' 
'Have you ever been in the abandoned subway tunnels? I really want to go exploring those. I would love to do an art gallery down there.'
Nevertheless Lewis reveals that Michael Alig will be staying with a close friend and has already been recruited for creative gigs.
One person ready and happy to receive the former bad boy is Steve Lewis who reckons it's time to forgive and move on, believing that Michael Alig is rehabilitated.
Time will of course tell, but then again the eccentric nightlife world of yesteryear is permanently crystalized for many of us as it now moves into a kind of paradigm where bottle service, velvet ropes, boozy suburban boys and girls is the name of the game…
NIGHTLIFE – CATTLE CALL, HAS THE FAT LADY SUNG IN NEW YORK?
And below is a video of Michael Alig and DJ Keoki playing '$25,000 Pyramid' during Larry Tee's Disco 88 Night at the Pyramid Club on Second Avenue. RuPaul hosts. The footage was shot by Nelson Sullivan.- bowery boogie
above image found here