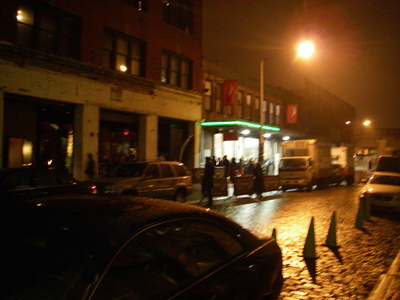 So what's happened to nightclubbing in New York these days? At one point it used to bring the eclectic crowd, but the arrival of the uber banker and his bottle service and the resultant avalanche of designer friends and money smelling promoters soon changed it for the worse. Red Hot Pr's – Ricardo Garcia reflects on the demise of the nightclub.– Scallywag.
Everything sucks in the city with respect to lounges and clubs.  This is the general attitude of experienced partiers these days.  Sure there are the bs cookie cutter clubs in the Meatpacking District (an area that I loathe at night with all the want to be people with their tourist fashion sense) that newcomers think "is it".
This only because they didn't know anything prior and have a lack of individuality (that's why they are always in groups approaching a club).Variety, it's gone and dwindling further away from the streets of creativity.  Even worse, when something unique does open (like the Jane Ballroom for example) the city jumps all over a venue with fines and restrictions.  Every club, restaurant or lounge owner has but two enemies.  The first being the city itself that wants to come down on them for virtually "anything".
The second is the "unreasonable neighbor" who complains he/she can hear TOO MUCH NOISE. No one wants 19 year olds getting drunk at a bar and we certainly all need our sleep.  Put it this way, if you are going to a place that is written up in Zagat or many co-workers have heard of, it's probably not worth the trouble.  Or, maybe you are an amateur and it is perfect for you.
To be honest, once in a while the night can be brilliant, but they tend to be private parties by special invite only and as much one enjoys meeting a variety of people maybe once in a while it's nice to meet people who don't ogle and flash themselves onto a make believe stage of glamor and over play. Of course for those of you in the know we'll see you there, for the rest of you there's always the meatpacking district…