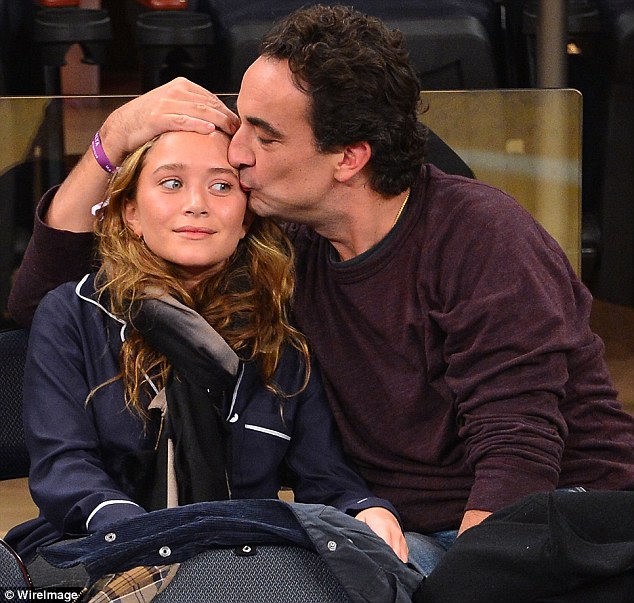 On paper it all looks legitimate. Mary Kate Olsen, famed child actress and whatever fashion designer getting engaged to financier boyfriend Olivier Sarkozy. That though doesn't underscore the creep factor that Olivier, who happens to be the half brother of France's former President Nicolas Sarkozy (and maybe that's we even bother?) looks like the ingenue's uncle, or worse her dad. But maybe that's where the kinky stuff comes in?
The announcement comes via US magazine who not so long ago told that Olsen was not yet ready to settle down, even though Sarkozy wanted to 'lock her down for life,' bixch was in no rush.
But that shit changed when Mary Kate was soon spotted running around town with an engagement ring and now we can pretty much own the daunting drama that Mary Kate Olsen will soon be marrying her creepy looking uncle, as cute as he is but as scary as that shit is too. Mary Kate is 27 whilst Olivier is 44, the age difference has some rankled but it's the creep factor that has got me….
above image via imgur
Mary Kate Olsen and her boyfriend Olivier Sarkozy more than ever look like daughter and father.
It must be love. Mary Kate Olsen to move in with Olivier Sarkozy as he shells $6.25 on new NYC home….
Oh my! Olivier Sarkozy to buy downtown so he and girlfriend Mary Kate Olsen can shack up.
Mary Kate Olsen and Olivier Sarkozy take a very interesting stroll with Olivier's daughter.
Oh my! Mary Kate Olsen's new boyfriend's ex disapproves of her.
Mary Kate Olsen a sleek brunette on account of new lover, Olivier Sarkozy?