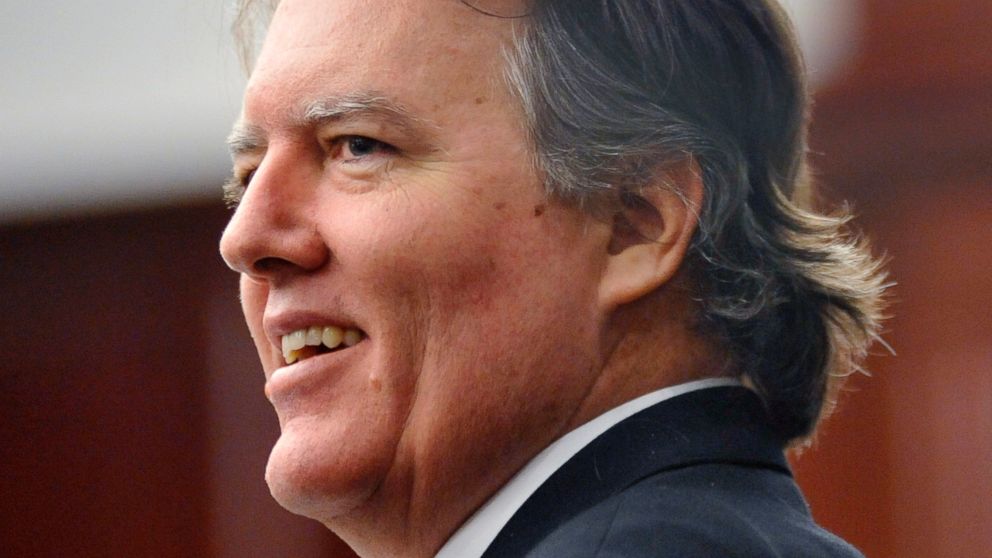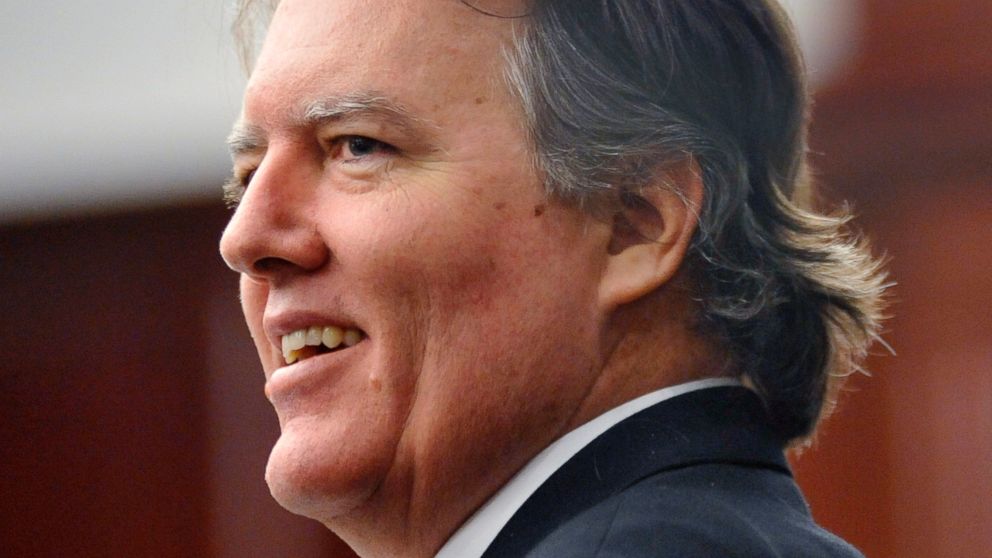 Flo-ri-da. The sunny state with arcane and what many legal scholars regard as a 'perverted justice system' on Saturday decided that Michael Dunn was not guilty of first degree murder of black teenager Jordan Davis.
This after the 47 year old software developer took to brazenly firing a volley of seven gun shots at a car full of youths all because they were playing 'thug' music (as he would later characterize the music) too loudly. As well as firing three more shots at the vehicle as its occupants attempted to flee.
During his shooting spree, a then 17 year old boy came to die.
Michael Dunn forced his wives to have sex with swingers and demanded more thugs be killed. 
In the end Michael Dunn was convicted of attempted murder for shooting into a car full of teenagers after an argument over what he called their 'thug music,' but jurors couldn't agree on the most serious charge of first-degree murder. It's this failure that has forced consternation as to how Florida applies its laws with respect to the notion of self defense that in recent times has been the center of controversy.
After more than 30 hours of jury deliberations over four days, a mistrial was declared on the murder charge that Michael Dunn faced in the fatal shooting of one of the black teens. The 12 jurors found him guilty of three counts of attempted second-degree murder and a count of firing into an occupied car.
Dunn had been charged with fatally shooting 17-year-old Jordan Davis, of Marietta, Ga., in 2012 after an argument over loud music coming from the SUV occupied by the youth and three friends outside a Jacksonville convenience store.
Despite not being found guilty of first degree murder, Dunn will still end up serving a lengthy prison sentence, perhaps in the vicinity of 60 years.
Each attempted second-degree murder charge carries a maximum sentence of 30 years in prison, while the fourth charge he was convicted on carries a maximum of 15. A sentencing date will be set at a hearing next month.
Told Jordan Davis's mother Lucia McBath after the verdict was read: 'We are so grateful for the charges that have been brought against him,'
'We are so grateful for the truth. We are so grateful that the jurors were able to understand the common sense of it all.'
On Dunn's potentially lengthy sentence, Davis' father, Ron Davis, told: 'He's going to learn that he must be remorseful for the killing of my son, that it was not just another day at the office.'
Nevertheless despite the convictions on attempted murder, questions have been raised as to why Michael Dunn wasn't convicted of first degree murder? He had after all set out to cause harm and continued shooting at a car full of boys where none produced any evidence of carrying arms.
In a note to Judge Russell L. Healey, jurors told that they couldn't agree on the murder charge. They had the option of convicting Michael Dunn of second-degree murder or manslaughter. The judge asked them to continue their work, and they went back to the deliberation room for two more hours before returning with a verdict.
Dunn claimed he acted in self-defense, testifying he thought he saw a firearm pointed at him from the SUV as the argument escalated. No weapon would come to be found.
But here's where the application of Florida's stand your ground becomes subversive.
Notes salon: Unlike the George Zimmerman trial, the Dunn case featured a straightforward application of Florida's "stand-your-ground" law. That law works like this: If Dunn had a reasonable fear that he was about to suffer "great bodily harm," then he had a legal right to shoot Davis to death, rather than, for example, choosing to protect himself by driving away, even if Dunn knew that driving away would have protected him from harm.
Which in essence put Jordan Davis on trial and not the perpetrator of his death, the individual who chose to first confront the youths who were doing nothing more than playing loud music that didn't agree with Dunn's tastes. How you wonder?
Notes salon again: Because the 'stand your ground' law creates an affirmative defense for criminal defendants, the prosecution had to prove beyond a reasonable doubt that Dunn's claim that he had a reasonable fear he was about to suffer great bodily harm was false. Such laws, in effect, put the victim rather than the killer on trial, which is exactly what happened in this case.
During trial proceedings, prosecutors contended that Dunn opened fire because he felt disrespected by Davis. The teen made his friend turn the music back up after they initially turned it down at Dunn's request. Dunn was parked in the spot next to the SUV outside the convenience store.
According to authorities, Dunn became enraged about the music and ensuing argument. One person walking out of the convenience store said he heard Dunn say, 'You are not going to talk to me like that.'
Dunn testified he heard someone in the SUV shouting expletives and the word 'cracker,' which is a derogatory term for white people.
Told Assistant State Attorney John Guy to the jury earlier that week: 'That defendant didn't shoot into a carful of kids to save his life. He shot into it to save his pride,' 
'Jordan Davis didn't have a weapon, he had a big mouth.'
Not only did Davis have a big mouth, he was a young black juvenile and as we all know in America, every black juvenile carries a gun and is always ready to use it. At least Michael Dunn knows this. And in essence he got to pop off at a bunch of at black kids knowing that there would be no legal recourse because black juveniles not only play 'thug' music, they are as we all know, as Florida knows, as Michael Dunn knows, 'thugs' and on that basis alone he could claim he felt imminently threatened. A convenience to go argument that every racist in America ought to study for their own future court cases.
The trial was the latest Florida case to raise questions about self-defense and race, coming six months after George Zimmerman was acquitted in the shooting of 17-year-old Trayvon Martin in Sanford, about 125 miles south of Jacksonville. The Dunn trial was prosecuted by the same State Attorney's Office that handled the Zimmerman case.
Dunn's attorney, Cory Strolla told reporters before the verdict that he believed there was political pressure on the prosecutors and an excess of media attention because of Zimmerman's acquittal.
'I believe there is a lot vested in this case, politically,' Strolla said. 'The case, on the heels of not guilty in George Zimmerman, just escalated that political pressure.'
Kruzshander Scott, President of the Jacksonville section of the National Council of Negro Women, was among the crowd waiting outside the court for the verdict.
'I am scared to death because unless these laws are checked or changed for the benefit of all, it's not going to change. We are going to repeat this same story over and over,' she told.