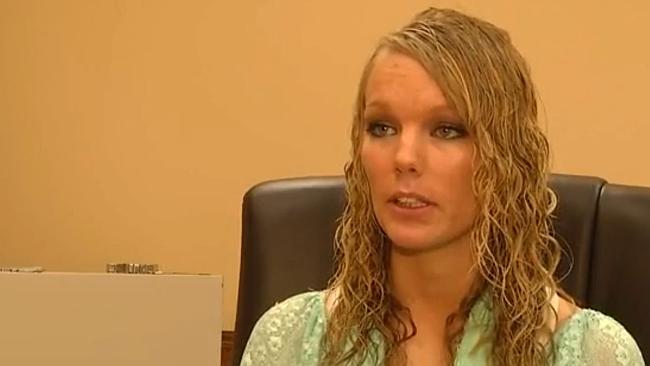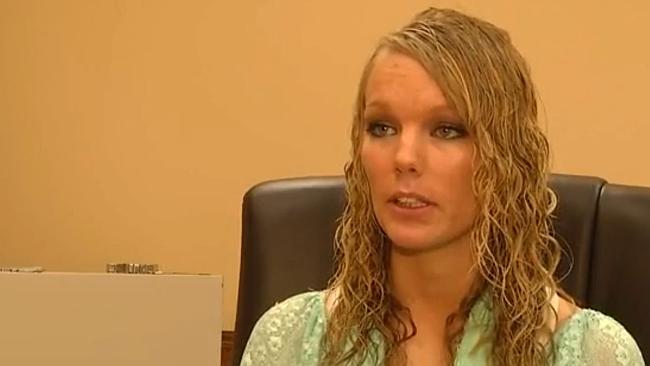 You would think picking up an $83 bill for some fire fighters who responded to a fire at the McDonald's outlet where you worked would be seen as a sign of good faith? Not so in the case of Heather Levia, a veteran McDonald's employee who came to be fired the next day after having asked management to reimburse her earlier that afternoon.
Heather Levia fired. Was she on the verge of getting fired last month? 
Since being fired, Heather Levia, 23, an eight year veteran McDonald's employee at one NY franchise has taken her story to the press in the hopes of getting her story out there.
McDonald's shuts down McResource line after telling employees not to eat junk food.
McDonald's workers given tips on tipping au pairs and cleaners.
The woman from Olean, NY whilst working for the franchise was also providing for twins at home as well as putting herself though nursing school. Not that such things necessarily matter to McDonald's.
It all began when officials from a local Salvation Army depot called in asking if McDonald's would be willing to donate breakfast food for firefighters and other first responders who had just put out two local fires as a result of freezing conditions.
At the time the aspiring nurse had no qualms about paying for the firefighters' bill of $83 after they ordered in 25 breakfast sandwiches and has browns. She had assumed that the corporate office would reimburse her as they had often taken to offering free meals for local cops.
But here's when things got dicey.
When a second department ordered $70 worth of food, Heather Levia texted her boss to see if the company would secure the tab. But when her boss said no, the McDonald's employee and other workers again took it upon themselves to pick up the bill.
It's at this point one can't be sure if Levia actually now expected to be reimbursed despite being explicitly told no or whether she felt she just ought to despite her own economic obligations.
 'Just because I appreciate everything they do,' she told WIVB.
After the firefighters found out that Ms Levia had paid for the food herself, some firefighters called in to complain.
Wholly shit.
Told bosses higher up to Levia: 'You opened a whole bee's nest.'
And presto.
At her next shift, Heather Levia came to find herself fired.
Asked why she was fired, she told that higher ups said it was because she had swore at a superior — something she denies. Of interesting note, the other two co workers who had chipped in for the firefighter's bill were not fired.
Responded Levia of the allegation that she swore: 'I did say this is 'freaking' ridiculous. But it was not implied to anybody,'
Tells a posting on Heather Levia's Facebook page: Thank u to those who listen and to those who have nothing but bad things to say….u r the reason the world is the way it is today.
Allegany firefighters have told they don't expect free food and were grateful for the gesture.
Told Allegany Fire Media Officer Gordon Scott: 'We certainly regret the fact she lost her job. We can't speak on corporate policy because we don't know the background of it,'
'It was a sad affair because a gentleman lost a home. And it's even worse because we know now that this gal apparently lost her job because of it.'
Heather Levia, who has already been offered two other jobs in the community, said she felt sad that people can't help each other out.
'It's just wrong. I wish the communities would change and help each other out. I wish that things didn't have to be the way they are. And if losing my job is going to speak out to the community, then that's what it's going to do.'
But that isn't necessarily the way Tom Meyers, the owner of the Olean McDonald's, where Levia worked sees all that shit.
Told a statement in reference to Heather Levia's termination:
'The Meyers Organisation has always valued the employees who serve our customers every day. We likewise continue to be an ardent supporter of our police and fire departments, along with other first responders. They are always welcome in our restaurants, and we will continue to support them in the future,'
'We are aware that certain allegations have been made concerning the reasons for Heather Levia's termination. Out of respect for Ms Levia and her privacy, it would not be appropriate to comment in detail on the reasons she is no longer employed by our organisation. Still, it should be pointed out that the allegations are absolutely not true. We would never penalize an employee for showing appropriate gratitude for the work of our firefighters.'
A Meyers Organization representative has since indicated that the co-workers who donated money for the first responders' food donation were reimbursed by the franchise.
Which raises the incredibly awkward question, so why was Heather Levia really fired after all?
Curious to see what commentators on the web thought, I came across these sampling of comments:
I live in the Olean area, and although I believe that Olean firefighters are paid, MOST of the fire departments in our area are volunteer departments. Please remember that in our rural NY areas, firefighters and EMT's are almost all volunteers, not "six figure income" earners like some of these comments imply. I think that it was a nice gesture on the part of the former McDonald's employee to pay the tab for the first crew that came in.
God forbid the franchise owner lose a penny from his greed-driven pockets. companies want total dedication from their employees but give nothing in return.
Well, she should have been fired. She went over her bosses head, obviously complained to the firefighters, and basically cause a lot of trouble. They are not in the business to give out free meals and it isn't her decision to do it or complain when they don't. I wouldn't hire her. 
I worked at McDonalds for a while in college. the managers/owners used to come in and say to us "hey, you making lots of money for me?" not just a few times, but over and over. they thought it was hilarious and it made me want to punch them.
they would also eat food right from the grill (all of them, all the time, constantly!) and tell us it was 'quality control'. but god forbid if a minion didn't pay for every french fry they ate. i heard constant threats that we would be fired for minor mistakes, and they'd tag the threat with the added insult of 'there will always be someone to take your place, you know.'

i frackin hate that place, it's disgusting. they make billions off the backs of minimum wage people, and i wouldn't be surprised at all if they fired this girl just because they were embarrassed that the fire dept called them out.
I don't know if you will read this Ms. Levia, but sorry to hear of your loss. McDonald's is in the wrong, not you. Keep that in mind. When I was at McDonald's in your area I witnessed an employee drop buns on the floor out of the bag and still used the buns to serve the people. Going by the way the employee was dressed, I'm pretty sure it was the supervisor. I saw this happen last week, the week of Monday, February 10th. I walked out and went to BK in Salamanca, NY for my meal.
He screwed up royally. His "cheapness" is typical of business owners who pay minimum wage to workers and lets the government subsidize his workers so they can put food on their tables. I believe all businesses who practice this should be levied a tax to cover what we the people are having to pay to subsidize their workers. Same goes for the Walton family and others who make fortunes on the backs of tax payers. They truly are the scum of this country.
I do not understand why business owners do not understand the oower of the WWW and social media. This McDonald's owner made a huge mistake. The food order likely cost less than $100. He will endure tens of thousands of dollars in bad publicity.