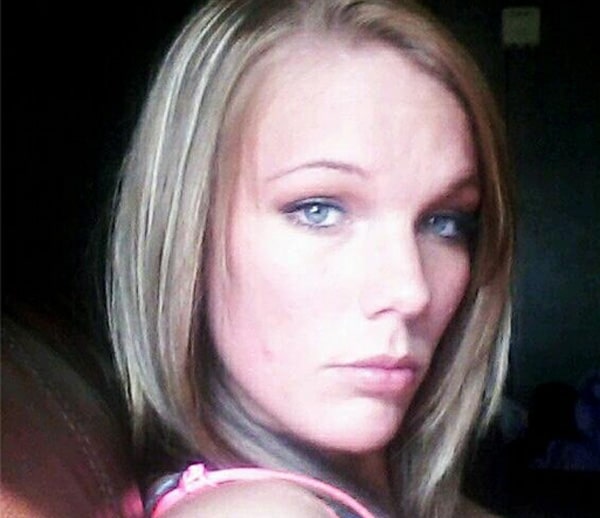 Since the brouhaha that has erupted with regards to ex McDonald's worker Heather Levia being fired, the internet has erupted with condemnation for her employer.
Heather Levia, McDonald's employee fired after paying $83 bill for fire fighters.
Nevertheless questions are being asked as if perhaps the veteran McDonald's employee acted in a way that was the straw to break the camel's back and rather than work with her management team she chose to work in a way that upstaged them.
Granted the 22 year old mother of two acted in good faith and she sought to do the right thing and we ought to commend any employee or individual on such matters, but the question needs to be asked. Had Heather Levia tempted fate when she went outside of her employer's authority (for better or worse) when she made the call to pick up the local Fireman's tab? She had been asked not to and anything she did after that was on her own recognizance and she should not have forced management's hand for a decision that she made.
Then there were these interesting postings on Heather Levia's Facebook wall page that increasingly show an employee who realized that things were not going too well for her at McDonald's.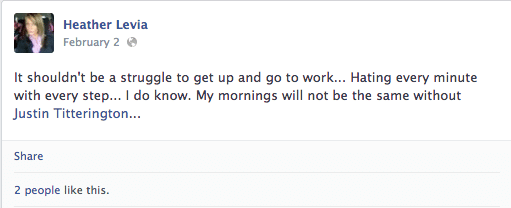 And this, below, a few days earlier preceding the Feb 2 post, which is to suggest there were signs that Heather Levia knew her time was up with McDonald's.
Whose hiring??? Need a new job ASAP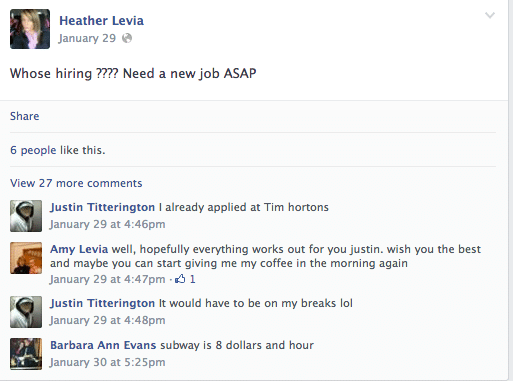 It is fairly obvious to see things weren't going too well for the employee, she was either unhappy with her work, underpaid, not feeling vindicated or perhaps had been reprimanded a number of times that Heather Mills could see the writing was on the wall and she would soon be out looking for a new job if she just pushed one more time.
In the end it is an awkward situation for both Heather Levia and her employer, a situation that perhaps ought to have stayed private has now become open season grudge match with the media chiming along.
What do you think? Did Heather Levia go too far? Should she have just obeyed her employers as they asked her to or should we just understand some employers don't have the time or the patience for initiative and thinking outside of the box and that we ought not take that personally but just forge new opportunities for ourselves.