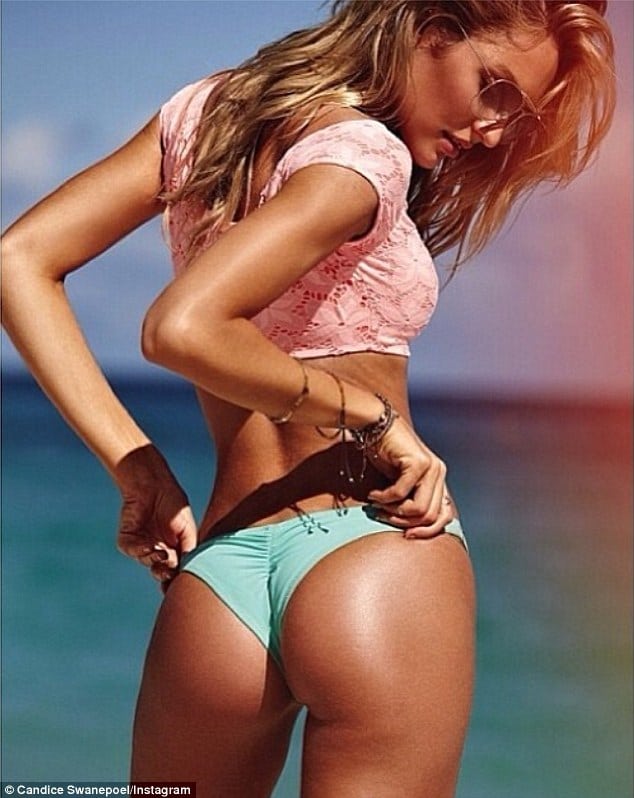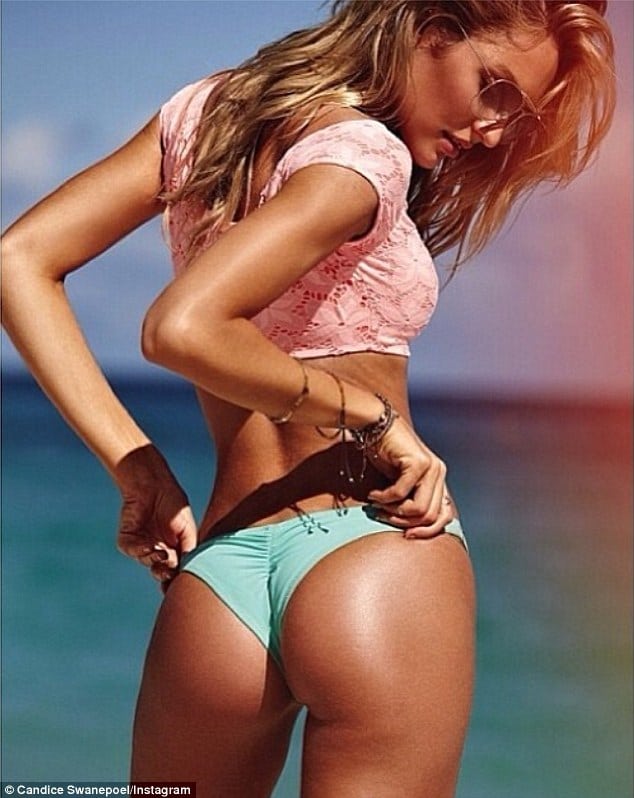 Kids I am taking a long hard look at those bikini bottoms courtesy of Candice Swanepoel instagram. Courtesy that is of a young South African starlet who knows her derriere has saving grace and the power to make you slow down as you sip on your chamomile tea.
To be frank I am not sure what most of you ladies think of Candice Swanepoel's bikini bottom? Is she showing too much? Is it a smidgen way too far pulled up there? And do you think the supermodel realized what she was actually doing ? Or is this just par for the course as the lean (or is she just too skinny?- what do you think?) model goes about the daily task of pushing boundaries and marketing her sexuality. But spare me a thought? Isn't this what we sometimes complain about in the common vernacular? The commodification and objectification of women? Or is it all right when a woman chooses to showcase her this way then we can ignore claims that society seeks to objectify women?
What do you think Candice? Are you objectifying yourself as a piece of sex rump meat? Sorry to be on the bold side? Or are you just nonchalantly showing off your amazing figure for all of us to dwell over?
Candice Swanepoel Instagram. Victoria's Secret Bahamas photo shoot. Would you hit it?
Has Victoria's Secret supermodel Candice Swanepoel gone too far with her new abs instagram picture?
Oh my! Candice Swanepoel is the bikini goddess with her hawt boyfriend.
The Victoria Secret photo faux pas now staring a bloated Candice Swanepoel.