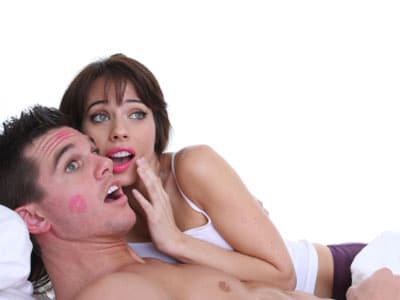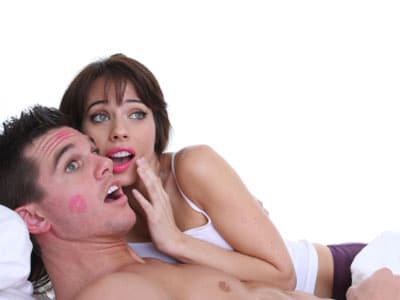 Whilst some of us will be celebrating Valentine's Day with loved ones, some of you it seems will be spending Valentine's Day with your adulterous partner. Which raises the interesting question where by the way do most of you adulterers live anyway?
In a post this morning in the nypost, the outlet tells according to serial cheating match maker site AshleyMadison.com that Park Slope, Gramercy Park and Tribeca are the top Big Apple neighborhoods for cheaters.
The post goes on to tell that the site has 840,300 members in the five boroughs, Long Island and southern Westchester County.
Park Slope in Brooklyn has 10 percent of the local unfaithful, according to the Web site.
The Manhattan neighborhoods of Gramercy Park and Tribeca follow close behind, at 9.7 percent and 9.6 percent, respectively.
Of note 47 percent of New York's philanderers are women with an average age of 36.
Interestingly it comes as no surprise that the districts where the most cheating happens are all high net worth areas which could suggest the more wealthier one is the more one is apt to cheat. Then again this could also be a function that with more money one has more social opportunities open to them and thereby a higher chance to meet a bevy of potential partners.
It could also be that in the more high octane neighborhoods people may end up marrying more for the sake of money and power than for real love which leaves many looking on the side for real passionate love when it is lacking in relationships of convenience.
Offers Noel Biderman, CEO & Founder of ashleymadison.com: 'The proclivity to cheat often goes hand in hand with opportunity. Those with discretionary income and freedom to travel are even more likely to stray.'
The nypost goes on to note that the two most unfaithful local communities are Great Neck — AshleyMadison's top Long Island community, with 8.8 percent of area membership — and Hell's Kitchen in Manhattan, at 8.7 percent.
The Top 10 cheating nabes are rounded out by the Upper East Side, with 8 percent, Astoria, Queens, at 7.6 percent, the Nassau County village of Old Westbury at 7.1 percent, Brooklyn Heights, with 6.4 percent, and the Suffolk County hamlet of Dix Hills, with 6 percent.
As an aside this author is curious to wonder to what degree cheating goes on by those who are not necessarily signed on by ashleymadison who seem to cater to wealthy adulterers in the first place. That said I'd bet my money most of the cheating probably goes on between people with cash, social mobility and power. What do you think?
Why Banana Republic is where cheating wives prefer to shop.
Married couple defend their cheating website, insist it is a 'public service.'
Extra Marital Affairs website: Women can't be loved if they're overweight.