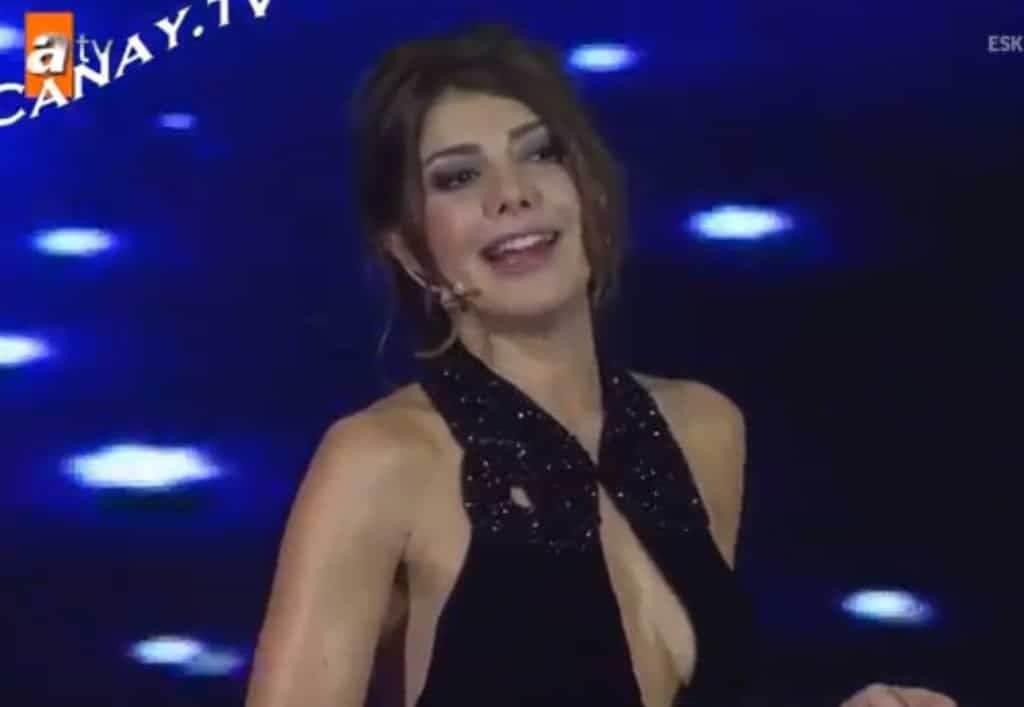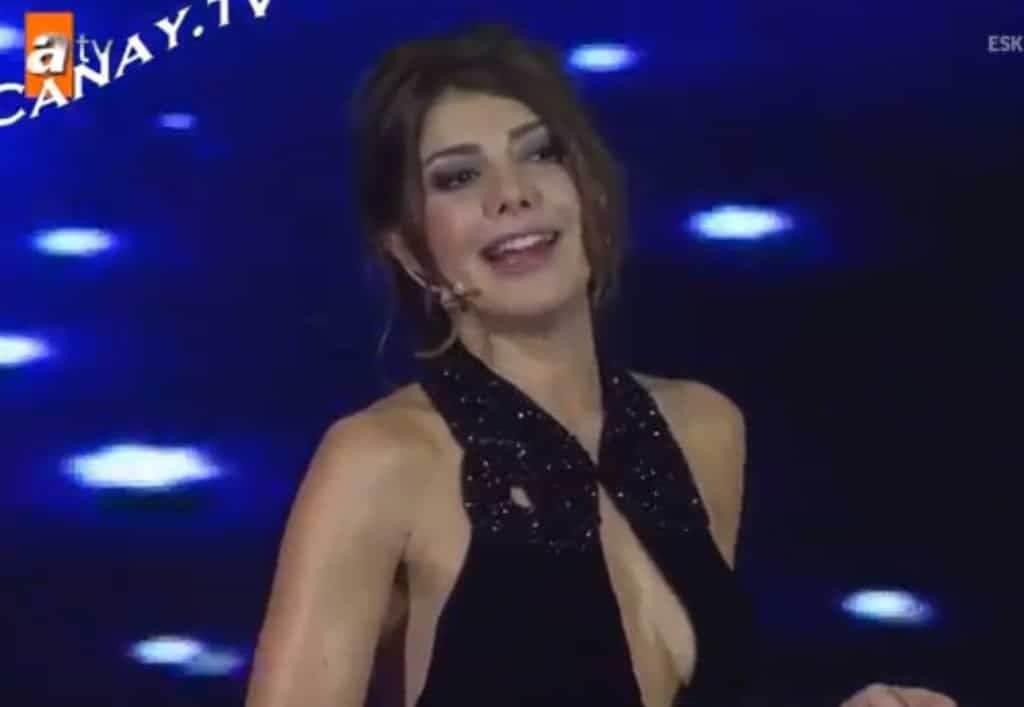 Woman shoots and decapitates rapist who made her pregnant. Dumps his head in village square.
Gay men need not serve the army in Turkey. A fool proof way to out you fags!
Turkish women advised to stay home to avoid being sexually harassed.
A Turkish television presenter has been sacked for wearing a low-cut top on air. The sacking came after the predominant ruling political party found Gozde Kansu's dress sense beyond reproach.
Told a spokesperson for the socially conservative ruling Justice and Development (AKP) party of the presenter's outfit: "…it was acceptable."
The Turkish tv presenter's attire came under fire by the party as Kansu hosted the "Veliaht" TV program. AKP spokesperson Hüseyin Çelik told her outfit was "extreme" and went on to add that: "We [AKP] don't intervene against anyone, but this is too much. It is unacceptable." Naturally Celik did not name Ms Kansu as the person he was discussing.
According to France24, producers for the show initially said Gozde Kansu may not be involved in future broadcasts due to her busy schedule (don't you love double speak?), but later confirmed her dismissal.
Çelik later went on Twitter to assert he had never "named a show or a person" and said: "It was the media who alleged the names."
A question of social decorum or an repudiation of women's rights?
And then there were these comments on the web too that made me think:
Control, control, control. We should feel fortunate to have free speech and a society not governed by religion (yet).
Turkey is no longer a secular country it becomes more and more Islamic by the week and as we see other people's way of life is certainly not respected by Islamics
people commenting need to realise that there are different groups/sects of Muslims in Turkey who practice in different ways, people like this guy are trying to enforce their version(arab/middle east style) on Eurasian's.
Please don't mix the two up and merge all Muslim's, secular ones are the ones who are more modern/democratic, it's immigration on East border that is bringing a different version of Islam to Turkey.