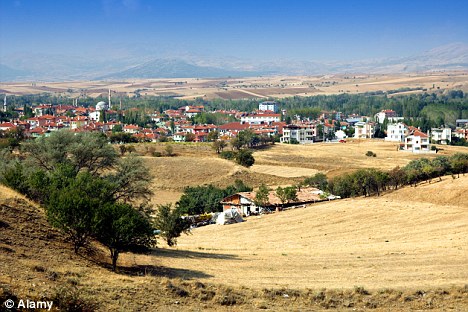 A pregnant rape victim in Turkey has sought revenge by shooting and decapitating her attacker then leaving his severed head in the village square.
At the time of the shooting the woman shot the man a number of times in his private parts before then stabbing him in the abdomen and then turning to decapitating him.
When police arrested her in the south-western village of Yalvac she told them: "That is the head of one who toyed with my honour."
At five months pregnant, the woman is demanding authorities allow her to have an abortion despite being beyond the ten week limit allowed for terminations in Turkey.
The decapitation comes as a result of the woman being repeatedly raped and coerced by the man as well as blackmailed.
According to the woman, the rapist had taken nude photos of her and had threatened to send them to her parents if she refused to continue sleeping with him.
He kept saying that he would tell everyone about the rape,' she reportedly said during her testimony. 'My daughter will start school this year.
'Everyone would have insulted my children. Now no one can. I saved my honour,' she added.
'They will now call children the kids of the women who saved her honor.'
The 26 year old woman and already a mother of two has been praised as a heroine by women's groups. One of course needs to ask why the woman was subjected to such onerous degradation by her tormentor and what it is about Turkish society that allows men to negate women's rights almost without impunity as is often the case even in modern day Turkey.
It is also not unheard of in Turkey where there have been instances of rape victims being murdered for 'shaming their family honour'.
Turkish women advised to stay home to avoid being sexually harassed.