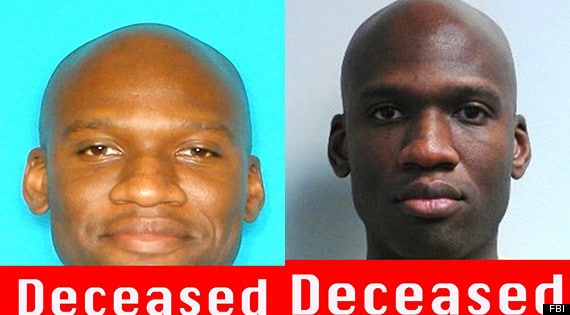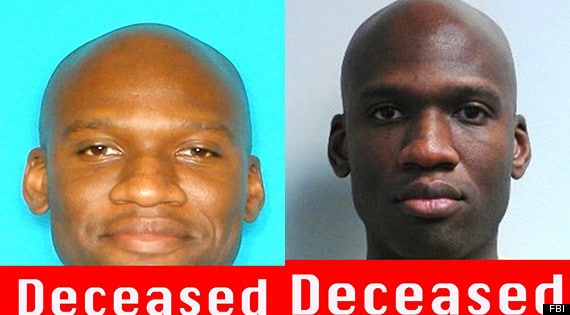 Aaron Alexis obsessed with violent video games and was a drunk. So what?
Aaron Alexis heard voices so he must be crazy then?
Washington Navy Yard shooting. Aaron Alexis had anger problems and was kicked out of the navy.
Washington Navy gunmen kill twelve injure dozens. Navy identities claimed.
Authorities have released the name of the deceased Washington Navy gunman as Aaron Alexis, who along with at least one other gunmen this morning went on a shooting rampage at the capital's military base.
Described as a 34 year old civilian contractor, Aaron Alexis, a Fort Worth, Texas resident is said to have entered the onsite cafeteria circa 8.20 am this morning brandishing an AR-15 rifle, shotgun and handgun and began shooting.
Alexis is said to have eventually mortally succumbed to injuries he suffered after SWAT teams responded to the ensuing on site violence whilst his accomplice was able to avoid capture despite said to be cornered in a range.
The second accomplice is believed to be a black man in his 40's or 50's wearing military fatigues. It was thought earlier that there might be a third gunman but that assertion has for now been taken off the table after an earlier suspect was identified and released.
Nevertheless it is as unclear as to how many actual gunmen may actually be involved as authorities have yet to ascertain the said presence of other gunmen.
Witnesses went on to tell that the deceased gunman, Aaron Alexis had begun firing at selected targets rather than randomly as he entered the on site cafeteria. Which suggests he and his accomplice had specific targets in mind.
At present it is said 12 individuals have been fatally injured with 16 others injured.
Authorities have resisted calling the attack an act of terrorism and instead have insisted that the motives of the perpetrators remains unclear.
The attack which took place at the Naval Sea Systems Command headquarters, is said to employ up to 3000 individuals, deployed in the building and buying o the Navy's ships and submarines and combat systems.
Investigators said they had not established a motive for the shooting rampage, which unfolded less than four miles from the White House.
Dallas news goes on to tell that Aaron Alexis was arrested in Fort Worth on September 5, 2010, for discharging a gun in the Fort Worth city limits. But Melody McDonald, spokesperson for the Tarrant County District Attorney, went on to tell that Alexis was never charged with a crime in Tarrant County.
Told McDonald: "We have to find out what kind of case it was, who it went to. But he never had a pending case in this office."
Alexis would go on to be released from Fort Worth city jail the same day he was arrested.
"He has never been charged with a crime in Tarrant County," went on to reiterate McDonald, "at least not as an adult."
Media outlets USA Today and CBS News first report that an unnamed source identified Alexis as the shooter, who was confirmed dead by police earlier today. Sources went on to tell that Alexis had only recently started working at the navy yard as a civilian contractor.
Tells the nyt's: According to the Navy, Mr. Alexis enlisted on May 5, 2007, completed his basic training in Great Lakes, Ill., from May to July of that year and underwent various professional training until September.
He was a full-time Navy reservist based in Texas when he left the service on Jan. 31, 2011, having earned the rank of aviation electrician's mate third class. He served primarily in Fort Worth, assigned to Fleet Logistics Support Squadron 46 from February 2008 to January 2011. He had previously been assigned for a month to the Fleet Logistics Support Wing.
And then there's this too via the houstonchronicle: A person self-described as a close friend of Alexis was rattled by the news he was suspected of being involved in the shooting. The friend described him as smart, and also said he worked at a Thai restaurant in the Fort Worth area.
"I need some time to digest this, I can't really provide much at this time" said the friend, who asked not to be identified by name. "The last I heard, he was doing some work in Japan," said the friend, who added that Alexis worked with computers, was a Navy veteran, and was originally from New York.
"He was a Buddhist, at least that is what he claimed, but I didn't see the peaceful side of him," said the friend, who would not elaborate.
The massacre has once again ignited calls to ban guns after it was released that Alexis was carrying an AR-15 rifle, which is the same rifle that was that used in the both the Aurora cinema shooting where 12 were killed and the Sandy Hook school shooting in Connecticut last year, where gunman Adam Lanza killed 20 children. Perhaps without coincidence, the AR-15 rifle is said to be the best-selling gun in the US.
And then there was this comment on the web that made me wonder as well:
Here we are living in one of the most free countries in the world watching as mass murder for headlines becomes a trend. Is it just a matter of stricter gun laws? Or is it that we belong to a culture that ferments a narcissistic desire to be noticed and set apart? What is it in our culture that nurtures the urge to terrorize in order to be heard? Is it that we are at an impasse in our cultural evolution where competition has made it harder for us all to cope because it's harder to make a decent living and feel valued in what we do, which in turns causes more depression and exacerbates mental health issues?
Is it because we put so little emphasis on healthcare, even fight against national healthcare, that those who are battling serious mental health and emotional issues aren't locked into a treatment system designed to help them? Is this the healthcare issue that is ignored in the healthcare debate? Is it a matter of the corrosion of values that would have us uphold the individual over the society? Is the criticism of government promoting nihilistic and anarchistic ideology within our society? It's deeper than just gun laws. And it's about time we examine our culture and change some things about ourselves.