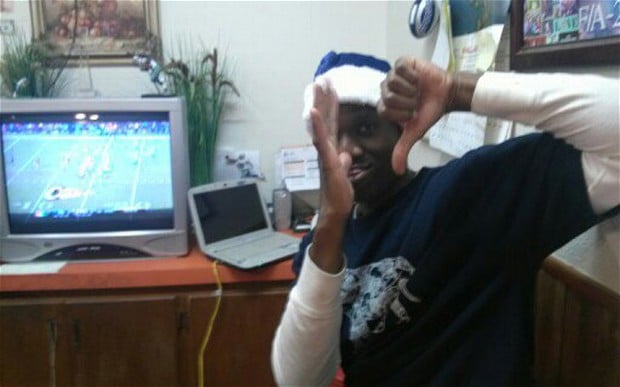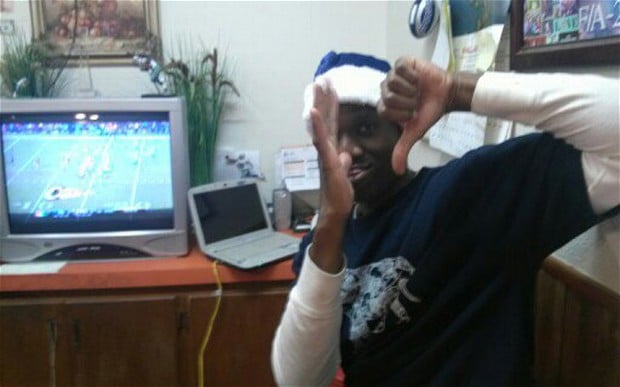 Aaron Alexis heard voices so he must be crazy then?
Washington Navy Yard shooting. Aaron Alexis had anger problems and was kicked out of the navy.
Aaron Alexis Washington Navy gunman killed. Fired selectively at targets.
Washington Navy gunmen kill twelve injure dozens. Navy identities claimed.
In the ongoing narrative in trying to pin down the likely mindset of the latest national gunman hitting our collective tabloids comes the interesting theory that Aaron Alexis was predisposed to violence given his affinity for graphic violent video games.
Star blazing this theory is the UK's telegraph who excitedly go on to revel in the Washington navy gunman's purported mindset.
Quoting Aaron Alexis' former room mate and best friend, Nutpisit Suthamtewakul, the telegraph notes the following as a possible rationale for Aaron Alexis' shooting rampage:
The darker side to Alexis's character saw him playing violent "zombie" video games in his room, sometimes from 12.30pm until 4.30am.
Mr Suthamtewakul said: "He could be in the game all day and all night. I think games might be what pushed him that way. He always had this fear people would steal his stuff so that's why he would carry his gun all the time. He would carry it when he was helping out in the restaurant which scared my customers."
The inference being that Alexis is crazy, highly strung, paranoid and prone to living out real world video fantasies. Nevermind that America is full of adults who can't resist violent video games, considering that is the mainstay foray of video games in the first place. Of course if Aaron Alexis was an impressionable eight year old boy perhaps that too might be a more credible idea as to how perhaps violent video games fed into his psyche.
Tells the UK's dailymail in no uncertain terms as to the possible diabolical nature of Aaron Alexis:
Friend Michael Ritrovato said that he had watched Alexis playing violent video games that involved shooting. Mr Suthamtewakul said that he would bring his friend food during gaming sessions that would last for hours. 
Such was Alexis' obsession that friends said that he would play mammoth 16-hour sessions of game Call Of Duty at a time.
Reiterates Ritrovato to ABC news:
"He played all the time. That was his passion," 
"It got so bad – was in his room all the time… he'd be late for work. He just didn't want to get up early. The reason was because he was staying up all night playing video games."
Interestingly the telegraph attempts to explore other possible points of contention that may have somehow influenced Aaron Alexis's shooting spree including feeling discriminated at for being African American (a state of mind that perhaps many African Americans can attest to), stiffed from a previous contractor and of course Alexis' unrelenting addiction to guns.
The dailymail goes on to explore the boundaries of a man who was simply waiting to snap and who was simply on a downward spiral. Inference being that social and cultural dialectics ought not be a legitimate point of concern and of influence as to how society so often gets on and affects our collective lot.
Never mind daring to introducing the idea of a legitimate discussion on stricter gun laws that somehow have allowed other advanced nations to avoid the carnage that these days seems to be a calling of rite here in the US.
Quoting once again Nutpisit Suthamtewakul we learn that Aaron Alexis was also capable of having the hard drink, or to be precise he was a 'hardcore drinker,' which may in some parts of America may describe whole towns.
In the end one is tempted to contemplate how partaking in the good drink and too much video game might end up doing too much to a man's mind and soul, and perhaps it may to some degree but what is perhaps most disingenuous is the media's all round reluctance to discuss greater themes which so often belie and undermine the average citizen into snapping or taking on a series of actions that so often parallel the dysfunctional cultural dialectics at play in the first play.