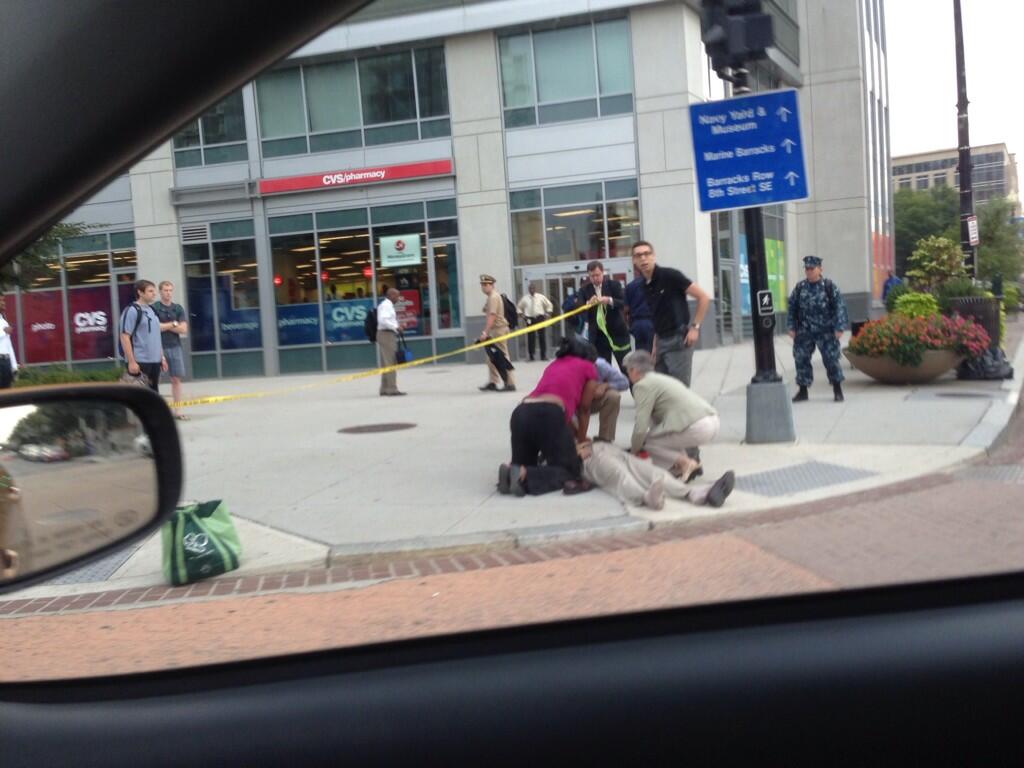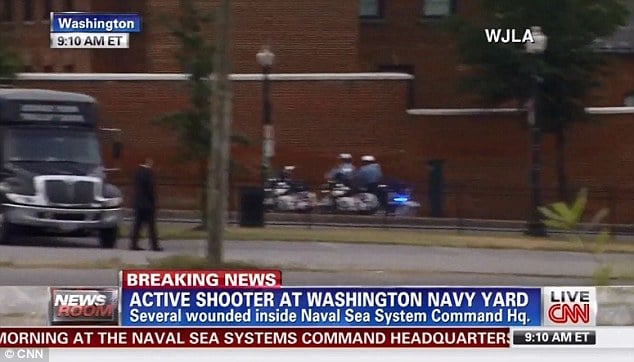 Aaron Alexis obsessed with violent video games and was a drunk. So what?
Aaron Alexis heard voices so he must be crazy then?
Washington Navy Yard shooting. Aaron Alexis had anger problems and was kicked out of the navy.
Aaron Alexis Washington Navy gunman killed. Fired selectively at targets.
As many as three Washington navy gunmen are said to this morning have struck fear and terror in Washington DC's navy yards after having gone on a shooting rage. Authorities to date have told at six have been killed (12 officially at latest count as of 2.07pm) with at least twelve injured and likely more.
According to witnesses, the gunmen barged into the navy yards with assault rifles and proceeded to open fire wreaking havoc.
Responding to the chaos, police after a three hour manhunt were able to retaliate with one of the two gunmen dying of shot gun wounds whilst the other was said to have been pinned down (but not yet in custody) in the Naval Sea Systems Command Headquarters building whilst a third potential gunman was being also sought.
Reiterated Washington Metropolitan Police Chief Cathy Lanier:
"One shooter is deceased. We have multiple victims inside who are deceased. We potentially have two other shooters who have not been located.'
Asked to comment on the identities of the gunmen, authorities disclosed that one of the gunman was thought to be a disgruntled former navy official in his 50's whose work status was changed earlier this year.
Interestingly Lanier went on to later tell that there was no evidence that the other suspects were military members or whether this morning's acts were retaliation for perceived wrongs or terrorist acts.
The shooting is said to have erupted circa 8.20 am sending navy yard officials into overdrive as alarms began to violently blare.
Witnesses went on to tell one of the gunmen opened fire from a fourth floor down at people eating breakfast in the first-floor cafeteria. Whilst other witnesses went on to describe being chased by the other gunman down a third floor hallway.
Told witness, Terry Durham: "He was tall,"
"He appeared to be dark-skinned."
"He was a tall black guy," said her co-worker, Todd Brundage, who is also black. "He didn't say a word."
Told another witness Patricia Ward, a logistics management specialist, who at the time in the cafeteria when she heard shots.
"They sounded like "pop, pop, pop,"
"After a few seconds, there were more shots."
"Everybody just panicked at first,"
"It was just people running, running, running."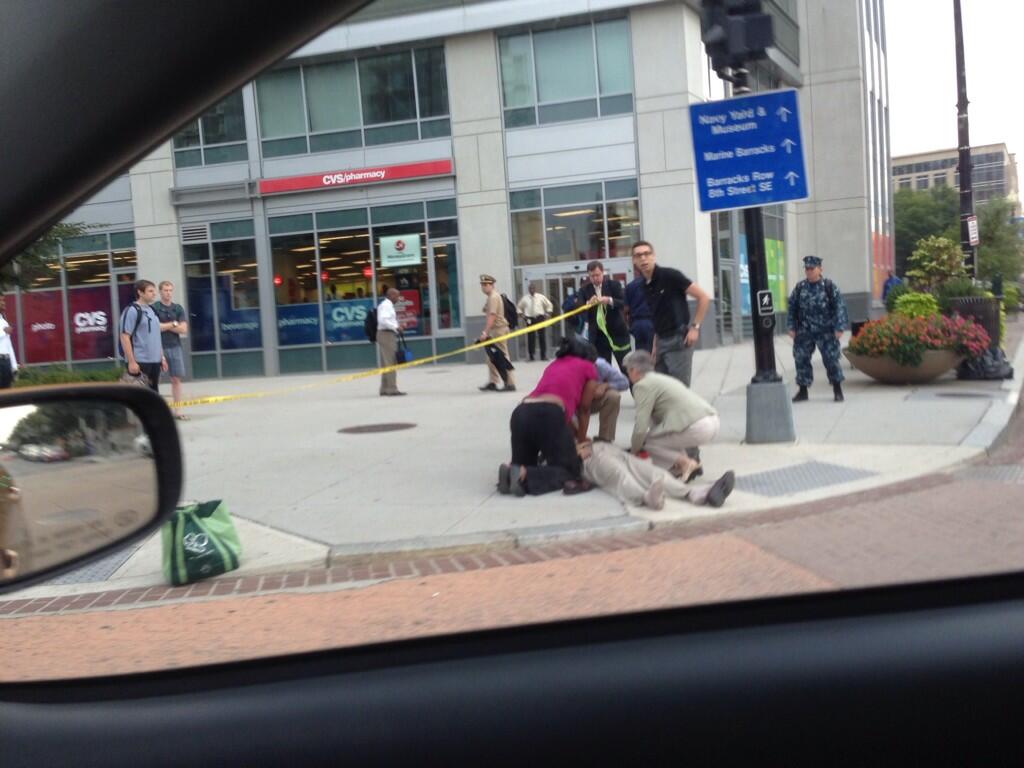 Authorities as of yet have yet to identify those killed or injured except to say navy personnel were wounded as well as an attending police officer who later died of their injuries.
Since this morning's attacks, capitol police have stepped up security on Capitol grounds and the White House, whilst nearby schools were locked down, as well as having closed some bridges as part of precautionary measures.
Emergency personnel are on scene and a 'shelter in place' order has been issued for Navy Yard personnel. About 3,000 people work at the Naval Sea Systems Command headquarters, which builds, buys and maintains the Navy's ships and submarines and combat systems.
Naval Sea Systems Command (NAVSEA) is the largest of the Navy's five system commands. With a fiscal year budget of nearly $30 billion, NAVSEA accounts for one quarter of the Navy's entire budget.
The UK's independent also goes on to soberly note the following, which precedes the fierce debate with respect to gun laws in the US:
The AR-15 rifle that at least one of the gunmen is said to have been carrying is the best-selling gun in the US, and was used in the both the Aurora cinema shooting where 12 were killed and the Sandy Hook school shooting in Connecticut last year, where gunman Adam Lanza killed 20 children.
Social media is speculating that authorities are in search of a total of three involved gunmen, possibly more. At present no public release of what inspired this morning's rampage except to the general pall that has became the ever increasing dizzy life and sights of a violent America…
Update via theatlanticwire: THE LATEST (2:07 p.m.) D.C. mayor Vince Gray just confirmed 12 people died as a result of the Navy Yard shooting. On a possibly terrorism connection: "We don't have any reason to think that at this stage, but we're continuing the investigation," Gray told reporters. MPD chief Cathy Lanier said the FBI will take over the investigation from now on. "Please stay out of the area, and remain in your homes," Lanier said, addressing civilians who live near the Navy Yard.