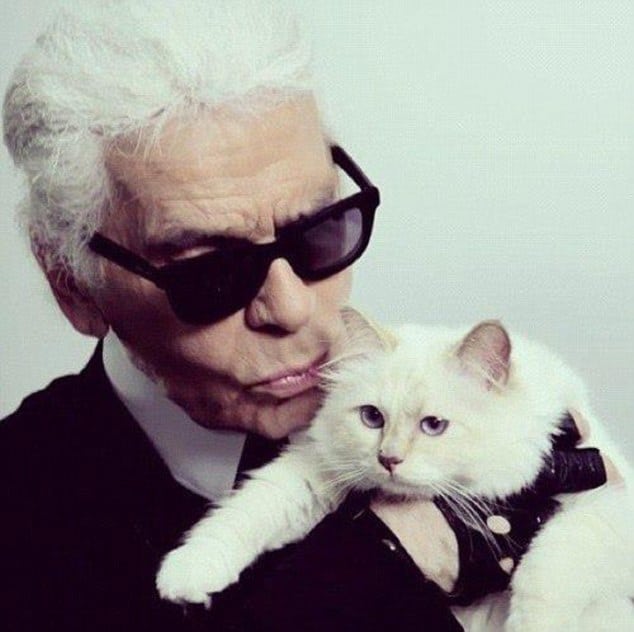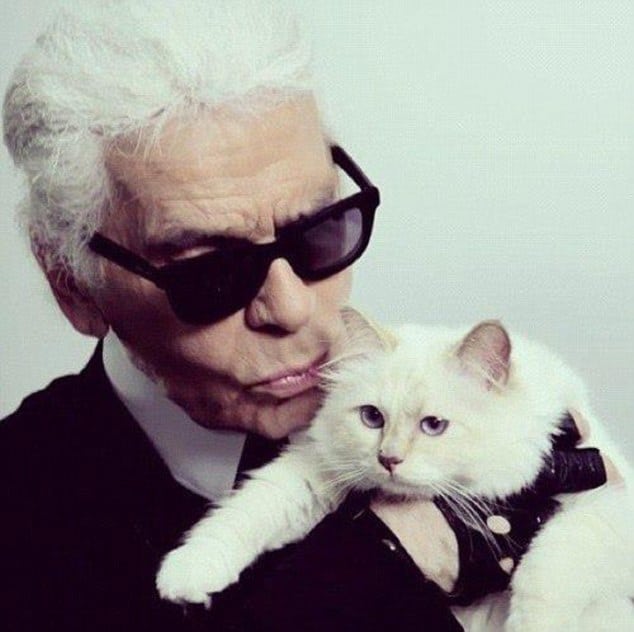 Making it back to the news is fashionable hero Karl Lagerfeld (otherwise affectionately known as Uncle Kunty to the chipmunks who affectionately squabble under my feet) who has gone on to tell that if he could marry his pet cat, Choupette he would not hesitate to do so.
In a recent interview with CNN's Backstage pass Uncle Kunty goes on to tell that he never thought it was possible to love his one year cat as much as he does.
And for those curious to find out how much love Uncle Kunty has for Choupette (translated as Herbie), the Kaiser is said to have two personal maids on retainer for the expressed purpose of providing 24-hour care for her at his Paris mansion.
Other niceties offered to Choupette include her highness offered her own pillow from which she dines with Uncle Kunty at the table twice a day on her own specially prepared meals.
But it gets better: Choupette even has her own iPad and when Lagerfeld is not there, the maids write down everything she does in little books so Uncle Kunty can catch up on all the good shit that cats like to get up to.
Even better is the fact that Choupette even has her own Twitter feed – @Choupettesdiary with currently 27,442 followers.
Reads Choupette's biography: 'I'm a famous beauty who refuses to eat on the floor & my maids pamper my every need. I am Choupette Lagerfeld and I am a spoiled pussy. #Chanel #KarlLagerfeld.'
Karl Lagerfeld has gone on to add that to his much to his disappointment, there is 'no marriage, yet, for human beings and animals'.
Not that Choupette seems to mind one bit anyway…