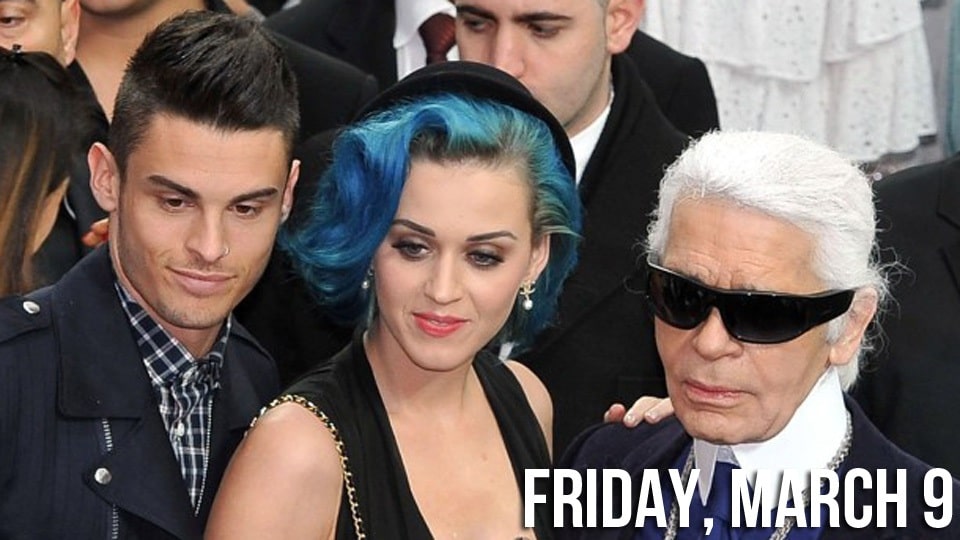 Katy Perry's love 'bixch' Baptiste Giabiconi mobbed by desperate female fans…
Kids, rumors are flying thick and fast that Kate Perry might be getting it on with hawt bixch Baptiste Giabiconi who at the age of 22 is the face of Chanel(courtesy of his ex/present sugar daddy -Karl Lagerfeld) and suspiciously coincidentally the world's highest paid male model.
Said to have met during the recent Autumn/Fall 2012 Chanel showing, a source according to celebzter has offered the following:
'He was sitting next to her at the show. Then we all had dinner the other night, they were holding hands and looking cozy, and now they are inseparable.'
It has also been reported that the young male bixch model is quite smitten with his new blooming 'friendship' with Katy. In fact Giabiconi has gone so far in the past to say: "If I could make her divorce her husband, I'd marry her."
Something that Ms Perry must have been very aware of as she took her seat next to the hawt bixch.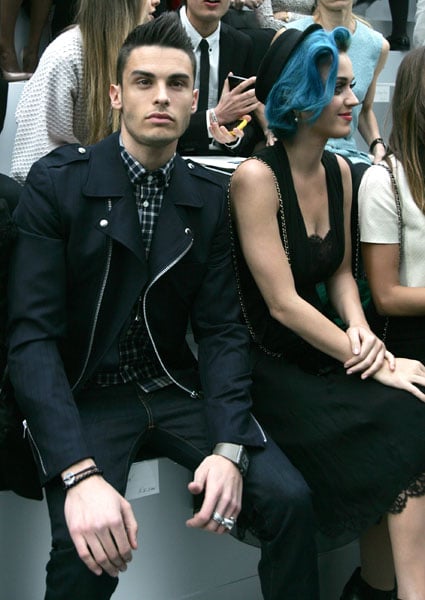 Of course Giabiconi need not have bothered getting Katy to divorce as her ex husband Russell Brand recently took it upon himself to call off their relationship with their divorce finalized this February past.
What though has raised eyebrows is how quickly Katy Perry has gone on to start re dating, this despite reports her ex has been seen slumming Los Angeles in what some have argued to be a disorientating array of outfits which includes leg warmers, cashmere sweaters, harem pants, thongs, sunglasses, oversized beanies and the ever changing female companion.
Said one onlooker who spotted the pair gallivanting earlier this week in Paris:
"They were with a group of people, but they looked very much like a couple in love. He was never more than a foot away from her and they were very flirty. There was a lot of whispering, shared jokes and they were really flirting."
Of course the big question is how sugar daddy Karl Lagerfeld is going to feel about his rent a boy hiking it up with Katy? Or is it just a situation that it's just really a gay/best girl pal slumming it on the street? The Kaiser to be sure will be very watching closely…
And this is what Katy Perry looked like up close at Chanel at Paris Fashion week.
It's time to gawk at Karl Lagerfeld's personal boy toy: Baptiste Giabiconi.
KARL LAGERFELD HONORED AT F.I.T LUNCHEON
IS THAT A BOY TOY STROLLING NEXT TO KARL LAGERFELD?