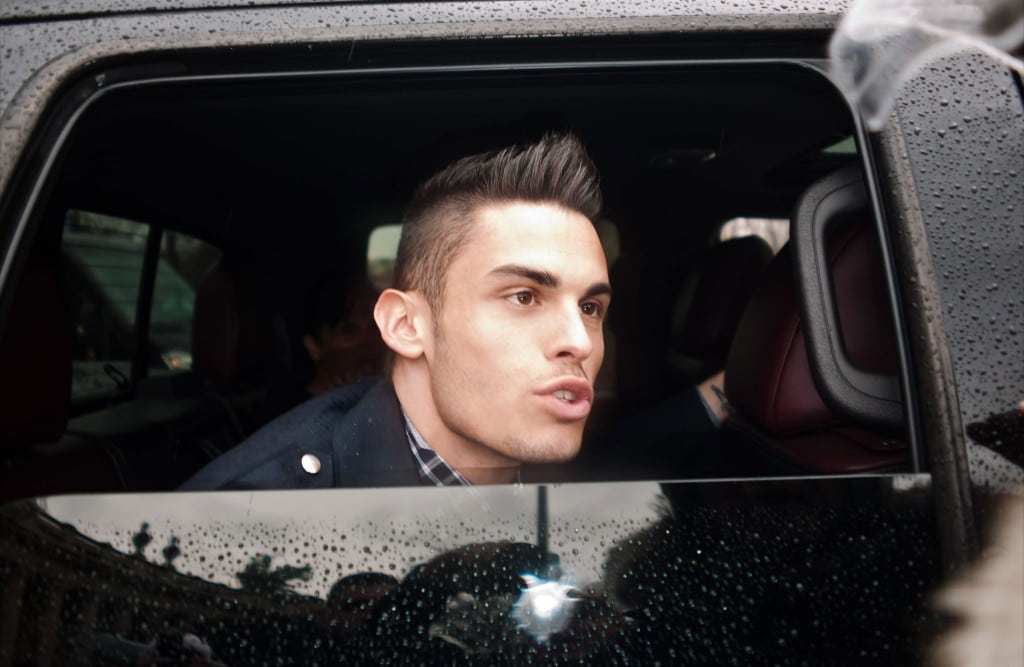 It seems Baptiste Giabiconi who may or may not be Katy Perry's new hawt bixchon the town has a way with not only his sugar daddy, Karl Lagerfeld but also with his fans. The photos below taken immediately after the recent showing of Chanel's 2012 showing where it is said that our collective hawt bixch met his idol Katy Perry were sent to us via Dan Stern of streetfashionmonitor.com.
Despite confusion as to his sexuality (it has long been held that Baptiste Giabiconi has been Karl Lagerfeld's to go boy toy) female fans have certainly not shied away from getting their hans on this hawt bixch. And why not just look at him.
As Dan reflects: These pics were shot after the Chanel show at the Grand Palais 6.3.12 about 15 minutes after Katy Perry left. Baptiste really knew how to work & please the crowd …. he accepted every photo request from his adoring female fans and as well as receiving much love he  gave a lot out  …… he was a pleasure to shoot …..
To see more of Dan's brilliant work go here
Is Katy Perry dating Karl Lagerfeld's rent a boy toy?
And this is what Katy Perry looked like up close at Chanel at Paris Fashion week.
It's time to gawk at Karl Lagerfeld's personal boy toy: Baptiste Giabiconi.
KARL LAGERFELD HONORED AT F.I.T LUNCHEON
IS THAT A BOY TOY STROLLING NEXT TO KARL LAGERFELD?