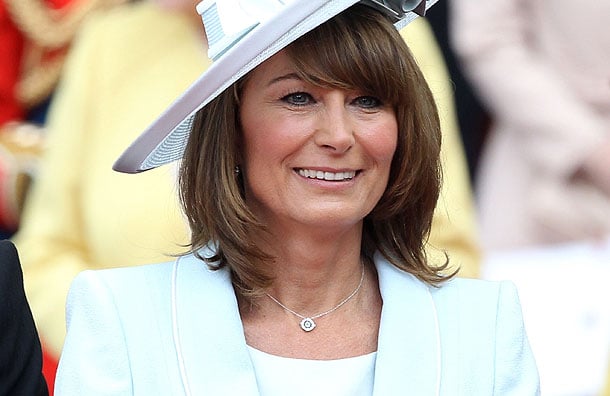 Karl Lagerfeld does not approve of Pippa Middleton's face but does approve of her ass.
In a new exclusive with Grazia, Karl Lagerfeld goes on to opine (because what Uncle Kunty thinks is what we all desperately need to know) that Carole Middleton is sexier than her daughters, Kate and Pippa. That of course comes after Uncle Kunty beat Pippa into the pavement recently by suggesting that her facehad gone by the way of the sewer, although he did concede that her rear end had its moments.
Says Uncle Kunty:
"I think Carole is very sexy. I think the mother is sexier than the daughters. There is something full of life about her. For a woman who must be 50 or so I think she's great. Full of energy."
Uncle Kunty must be really awe struck by Carole cause her fine ass is actually 57. With respect to Pippa (cause he can never resist having another crack at a beat up horse) Uncle Kunty does a kind of about face (yes Uncle Kunty is learning that sometimes its best to somewhat be diplomatic or better still to keep ones opinions to himself) telling Grazia that he's had a moment to think about Pippa's face (has Uncle Kunty had a moment to think about his?) and despite how he may feel about her personally she's not necessarily the gutter stoop that he initially took her for.
"I didn't mean that! I only meant I don't think her make-up is right; she has a roundish face and round eyes and she should pick another make-up for the eyes."
Which is Uncle Kunty's way of telling you he can now sleep better at night now that Pippa wont hate him so much….