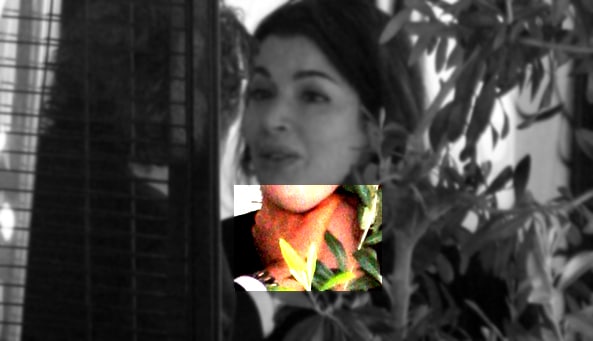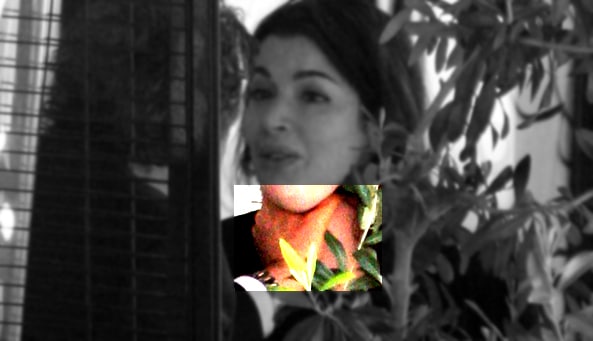 Nigella Lawson now moves out. Is it finally over?
Charles Saatchi is a scumbag. Dismisses choking Nigella Lawson as a 'playful tiff.'
Nigella Lawson seen leaving home with suitcase after husband Charles Saatchi chokes her in public.
Charles Saatchi has been in the face of overwhelming public opinion against him been forced to admit that his 'playful tiff' against wife Nigella Lawson is tantamount to assault.
The admission comes after the British art tycoon was issued a warning from authorities after visiting a central police station in London.
Told a statement from Metropolitan police which interestingly refused to cite the art tycoon: "Officers from the Community Safety Unit at Westminster were aware of the Sunday People article which was published on Sunday 16 June and carried out an investigation.
"This afternoon, Monday 17 June, a 70-year-old man voluntarily attended a central London police station and accepted a caution for assault."
The ruckus follows previously published images of the tycoon putting his hands on his wife. In photos published by the Daily Mail in December, Saatchi is seen covering the mouth of his wife's mouth as they at the time discussed his book Babble, which came out in March.
In those photos, Nigella Lawson did not appear to be overtly concerned or expressing degrees of distress, unlike the reason photos that have come to show a harrowing scene of vitriol and determined malign against Lawson.
Yet perhaps what remains baffling and increasingly frustrating, Charles Saatchi continues to hold the view that his gestures, which involved squeezing his hands around Nigella Lawson's throat were more about him trying to 'emphasize a point' rather than him being abusive. Saatchi even went on to tell that Lawson was only seen weeping out of hatred of arguing rather than because he was hurt.
Statements that one wonders to what degree Charles Saatchi is still resisting to acknowledge his less than decorous behavior and whether he necessarily perceives that there are almost certainly other ways to 'emphasize a point'that do not involve the degrading act of throttling a woman, let alone in public. Never mind what necessarily goes on behind closed doors.
To date Scotland Yard has gone on to tell its officers have not received a formal complaint from Nigella Lawson or for that matter any member of public.