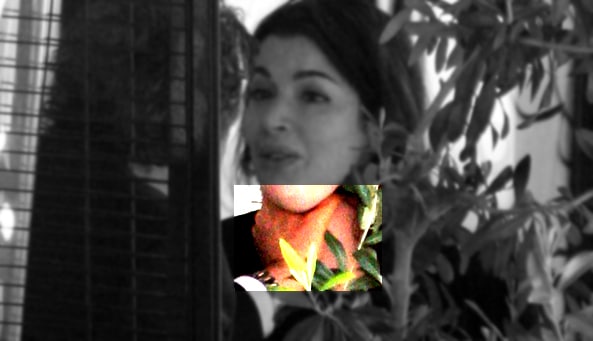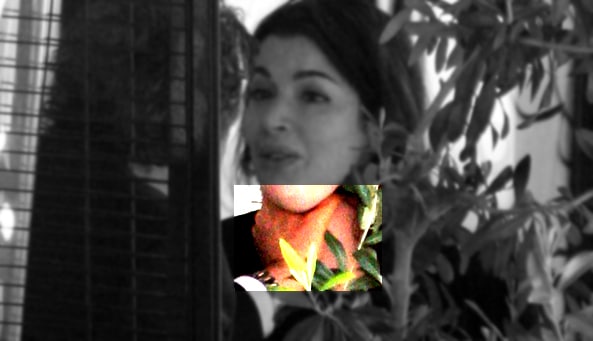 Nigella Lawson now moves out. Is it finally over?
Charles Saatchi now admits assault after police warning.
Charles Saatchi is a scumbag. Dismisses choking Nigella Lawson as a 'playful tiff.'
Social media and high society have gone on to express horror and shock pursuant the revelation of images that go on to show British chef Nigella Lawson being choked by her husband, millionaire art collector Charles Saatchi whilst having lunch with him at Scott's restaurant in Mayfair, London.
At present it is not understood why Saatchi acted the way he did and what the row was necessarily about, stoking concerns that this is an ongoing pattern in their relationship with Nigella Lawson the recipient of unrepentant behavior at the hands of Saatchi. Since the release of the photos which saw her husband put his hands on Nigella Lawson's neck at least on 4 separate occasions and her even at one point kissing him on the cheek (for forgiveness to beseech him to stop?) Nigella Lawson it has now been said, has left their marital home with a suitcase accompanied by her teenager son, Bruno. It is understood that Charles Saatchi had left the house some 90 minutes earlier on his own.
It is thought that Nigella Lawson may have chosen to leave the family home after the degree of fear and terror she exhibited during the ordeal earlier that day at the restaurant.
Although other diners were present during the incident, no one intervened or thought to call the police.
Nevertheless the incident has gone on to cause great consternation.
Told one onlooker: 'It was utterly shocking to watch. I have no doubt she was scared. It was horrific, really.'
The latest episode comes off the back of previous admissions that she and Charles Saatchi have had their tempestuous moments.
Told Nigella Lawson once: "I'll go quiet when he explodes, and then I am a nest of horrible festeringness."
It is known that Charles Saatchi chose to leave on his own after the incident at the restaurant whilst Nigella Lawson was pictured sobbing and anxiously biting her lip.
Since the incident, twitter has been awash with condemnation.
Tweeted one user: 'How arrogant of Charles Saatchi to abuse his wife in a public place and get away with it. Shame on all the diners near them.'
Another said: 'Absolutely horrified at the Nigella Lawson story. Heartbreaking with shocking images.'
'Horrifying picture of Nigella Lawson. Her husband is ridiculous. It's so very sad and domestic abuse isn't a joke,' said another.
To date the couple remain tight lipped as to what transpired.
above image found here