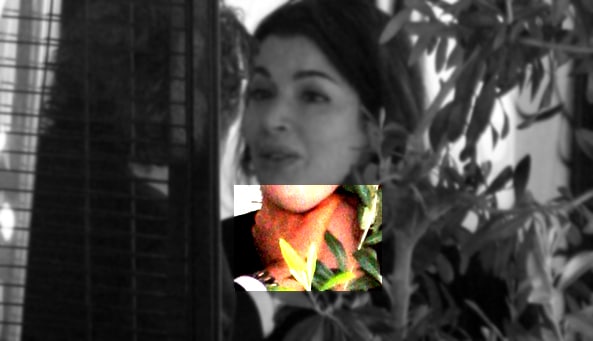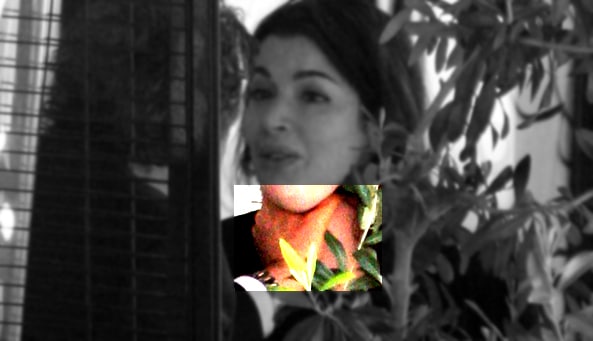 Nigella Lawson now moves out. Is it finally over?
Charles Saatchi now admits assault after police warning.
Nigella Lawson seen leaving home with suitcase after husband Charles Saatchi chokes her in public.
Charles Saatchi, the 70 year old art collector has this morning gone on to dismiss an incident which occurred last weekend at posh Mayfair, London restaurant, 'Scotts' where widely disseminated images go on to show him explicitly assaulting his wife Nigella Lawson in public.
He has since gone on to say that the incident was just a 'playful tiff' and the result of an "intense argument," and that Nigella Lawson was only crying cause she hates it when they argue.
Then again really Mr Saatchi does anyone really smile or feel happy when they are arguing let alone when they are being manhandled, with your hands clutching another party violently by the throat? Are you having us on Mr Saatchi? Is this the best you can offer us? Not a single fucking sorry I "messed up?"
Told Charles Saatchi to the Evening Standard: 'About a week ago, we were sitting outside a restaurant having an intense debate about the children, and I held Nigella's neck repeatedly while attempting to emphasise my point.
'There was no grip, it was a playful tiff. The pictures are horrific but give a far more drastic and violent impression of what took place. Nigella's tears were because we both hate arguing, not because she had been hurt.
'We had made up by the time we were home. The paparazzi were congregated outside our house after the story broke yesterday morning, so I told Nigella to take the kids off till the dust settled.'
Playful stuff? No one was hurt? Is someone in denial here?
Yet that might all be wishful thinking as authorities have now gone on to indicate that they are now likely to question Mr Saatchi in relation to the incident.
Charges may now follow despite Nigella Lawson's not having made an official complaint as authorities go about establishing the facts of the incident.
Told a witness: 'It was utterly shocking to watch.
'I have no doubt she was scared. It was horrific, really. She was very tearful and was constantly dabbing her eyes. Nigella was very, very upset.
'She had a real look of fear on her face. And yet she kissed him. She appeared to be a woman who loves him but was clearly unable to stop him being abusive, frightening and disrespectful to her.'
At present it is understood that the assault has put a large strain on their ten year marriage and it is not entirely understood whether Nigella Lawson is continuing to live with her husband as she was seen this weekend leaving their marital house with a suitcase with her teenage son, Bruno in tow.  Also not understood is to what degree their marriage is frought with domestic violence and whether Nigella Lawson has been subjected to similar abuse at her husband's hands behind closed doors and why for that matter she has continued to tolerate such abuse?
Nigella Lawson as of yet has declined to comment on the incident and her twitter handle only shows her celebrating her children's exams at school by making them lasagne and brownies.
It is understood the couple have a joint estimated value of 128 million pounds.