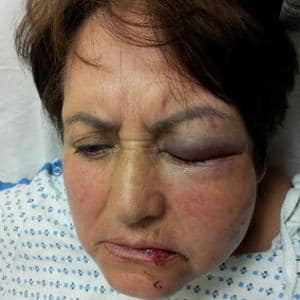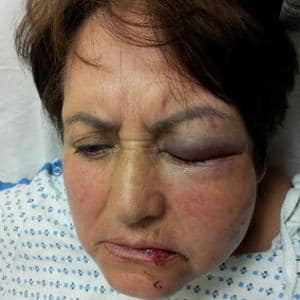 Identity of nyc subway mugger confirmed via social media.
Watch a brutal nyc subway mugging take place.
A video posting released yesterday depicting a brutal nyc subway mugging led to the arrest of 21 year old Aidan Folan who was identified by a fellow fraternity brother after they came to recognize his emblazoned sweat shirt.
Wearing an Alpha Phi Delta hood with the nickname 'Stugotz 27' emblazoned on it (Italian slang for testicles) it wasn't long before one fraternity brother stepped up to the plate and began reaching out on various media commenting platforms and identifying the identity of the punk who mugged 56 year old Dina Perez (who suffered a broken arm and facial bruises during the assault) during the early morning hours of March 9 at the F subway line's 18th Avenue Burrough Park, Brooklyn stop.
From the brother proceeded to reach out to authorities and proceeded to give them Folan's Bay Ridge address which inevitably led to him being brought in by police and subsequently identified by a police line up yesterday.
Told the reporting fraternity brother to the nypost:
"Being human beings, we felt compelled to do that. I think any human being would feel compelled. We were just appalled."
A commenter on Gawker Tuesday night, shortly after the website posted the video, linked to Folan's Facebook page and added, "link to most likely suspect. take care of business guys."
Since Folan's arrest hundreds of comments have been added by strangers who are outraged.
Wrote tellingly one commentator:
"You not a thug, your a worthless fuck that deserves everything that you have coming to you. Only a coward would beat and rob a woman. I hope when you finally come to justice they put you away for a long time. Asshole loser."
According to Folan's Facebook account, he graduated from St. Francis College with a degree in Broadcast Journalism and has worked as a counselor (I know I'm chaffing at the bit too) at the Center for Family Life in Sunset Park.
The fraternity has also received hundreds of angry e-mails from some of its 22,000 members across the country. Can anyone guess why…?