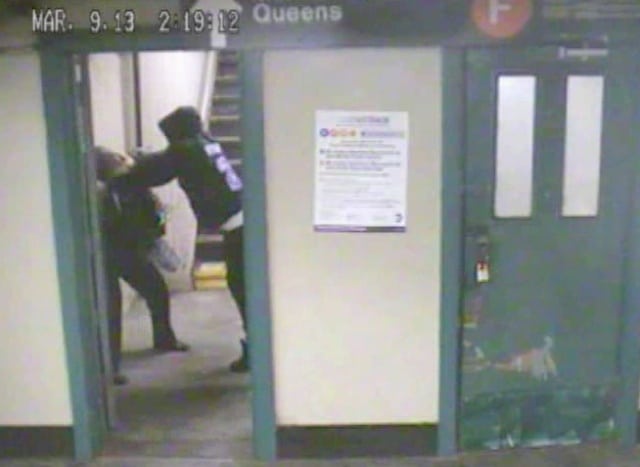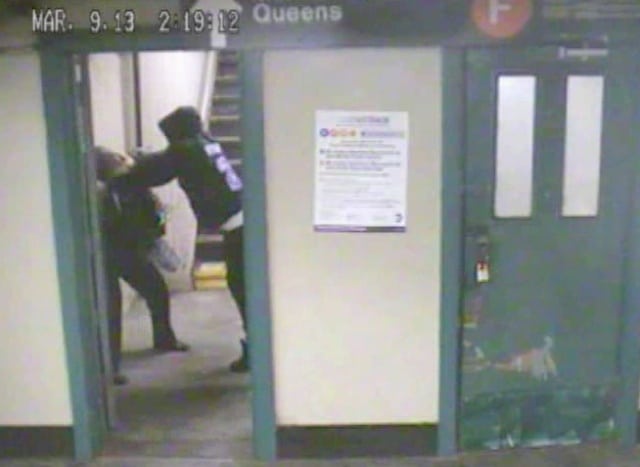 Aidan Folan outed as nyc subway mugger by fraternity brother.
Identity of nyc subway mugger confirmed via social media.
Making rounds is the video tape below which surveillance cameras were able to catch as the following mugging scene took place on March 9th at the 18th Avenue F train station in Borough Park, Brooklyn.
The mugging involves that of a hooded man and that of a 56 year old woman.
Explains gawker: When confronted, the woman attempts to flee, only to be thrown to the ground and kicked. The mugger then grabs her bag, empties it and roots through her belongings. As he does so, the woman picks up her empty bag and runs. The last image is of her running through one of the station's doors, her attacker close behind.
Nevertheless the woman manages to escape with minor injuries and to date the assailant, thought to be in his twenties and weighing circa 150 pounds and wearing a black hoodie at the time of the assault emblazoned with the following motifs "Alpha Phi Delta" on the front and "Stugots" on the back is still at large.
Tells gothamist: Other people who use the station were shocked at the extreme violence, telling WCBS 2, "Just grab the bag and go. That's how I see it. You know, there's no need for punching and kicking. That's uncalled for."
At present a thread on the comment boxes on the web is indicating that an individual by the name of Aidan Folan may indeed be  the perpetrator. Purportedly he is seen wearing the hoodie in other images of him on facebook.