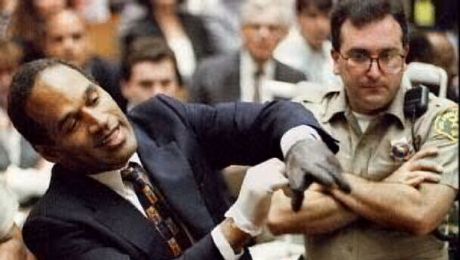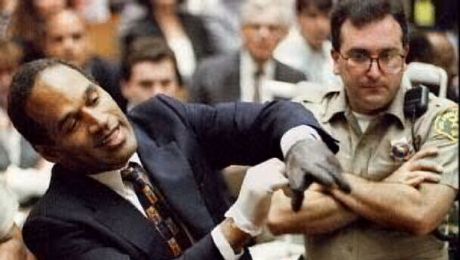 Good news kids. Your dreams are finally going to come true. Yes you will soon if FOX get their way be able to re watch your collective hero OJ Simpson drive to nirvana in his white Ford Bronco with half of the LAPD gingerly following pursuit. Yes I know cause I have that 1994 misery scene etched deeply in the back of my skull.
mercurynews: Fox has been trying to cash in on the O.J. Simpson murder-case story for years. On Wednesday, the broadcast network announced its latest attempt.
The network is developing a "tentpole event series" called "The Run of His Life: The People V. O.J. Simpson," based on Jeffrey Toobin's book of the same name.
"Everybody remembers where they were when O.J. Simpson, riding in a white Bronco, led the police on a low-speed chase all over Los Angeles," Fox noted in its announcement, crediting the event with the emergence of the 24-hour news cycle and "the birth of reality television."
"The Run of His Life" will "take viewers behind the scenes of 'The Trial of the Century,' driven by the nonstop plot of a courtroom thriller and presenting the story of the trial as it has never been told," Fox promised.
Hmm, non stop pandemonium, drama, wet dreams and the re play of multiple horrors ('if the glove does not fit you must acquit that bixch') for the likes of you and me whilst the Goldman and Brown families watch on in horror. As for OJ, that bixch is still locked up for being an imbecile, but then again that just may be karma's way of telling him you can only get away with driving in your white stallion so many times.
Isn't it time you also became a football hero and broke America's heart too? If only all illusions could shed pretty tears… let's hope FOX make their blood money.
above image found here
OJ Simpson said to be shopping knife he used to kill Nicole Brown Simpson and Ronald Goldman for $5 million.
Kato Kaelin changes his mind and now denies saying OJ Simpson is guilty of murder.
New book claims OJ Simpson never killed Nicole Brown, his son Jason did.
OJ Simpson plans to confess to Oprah Winfrey he killed Nicole Brown Simpson.