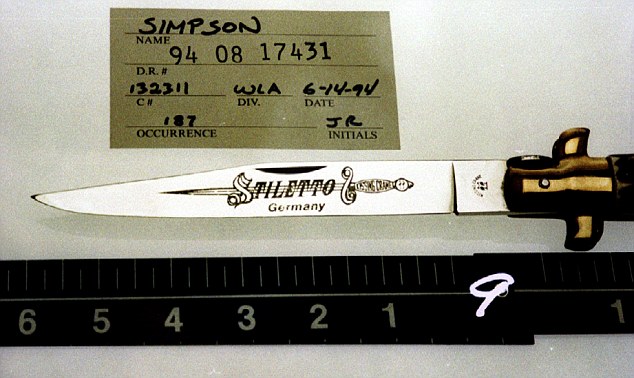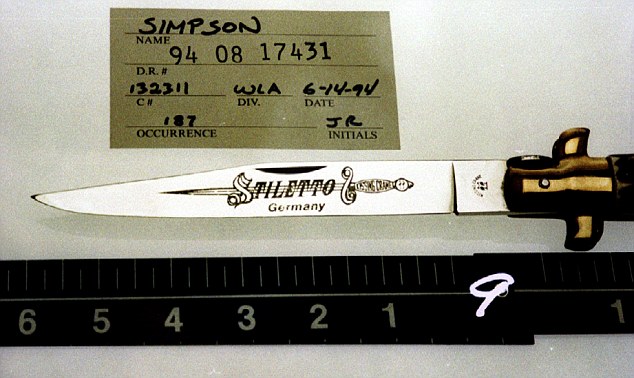 How much is a murder weapon worth to you?
It's been reported that OJ Simpson is purportedly looking to offload the murder weapon he purportedly used to murder his former wife Nicole Brown Simpon and her friend Ronald Goldman back in 1994.
Tells an insider the National Enquirer: 'OJ wants the deal to be a well-kept secret. He's looking for a strictly cash deal so that the money can be deposited in offshore accounts and can't be traced directly to him."
Hmm, so much for secrets.
At the time of the trial in 1994 OJ was acquitted over her murder even if many to this day have lingering doubts as to his innocence with the killer of Nicole Brown Simpson and Ronald Goldman never apprehended. Nevertheless Ronald Goldman's family were able to attain a judgement to the tune of $33 million against OJ back in 1997, for wrongful death of which one can not be sure how much to date they have managed to collect as a conniving OJ has been able to shift accounts back and forth.
Currently serving time for felony kidnapping and armed robbery and due to be released in 2017 speculation is mounting that Mr Simpson is trying to garner some much needed cash after his release, that despite his monthly NFL pension of $19 000 which the Goldman lawsuit can not touch.
One reason offered for the clandestine sale is so as to avoid having to give any cash raised to the Golman estate which by law would be entitled to any sums garnered. Of course what makes this all so perverse is the fact that OJ is now hawking a murder weapon he purportedly used (some believe he was covering for his son Jason who at the time was never brought in for questioning) which would validate his guilt and involvement in the murder. That said double jeopardy laws exempt any individual from being tried twice in a case even if new evidence comes to light at a later date.
At the time of the murder cops weren't able to locate the murder weapon with the cops later coming out with a bio of what the murder weapon would have looked like had they been able to recover it, reckoning it was likely to be a German stiletto with a bronze heel and a blade that measured six inches long. The inability to find the murder weapon it is said played a large part in OJ at the time being not found guilty of the double murders at the time.
That said it is being speculated that OJ hid the knife from authorities and realizing he can not be found guilty if he indeed commit or was involved in the double murder is trying to hawk it.
Goes on to say the source: 'They think it's hidden someplace where it's safe and still under his control. OJ said he's reveal the location once a firm deal was reached.'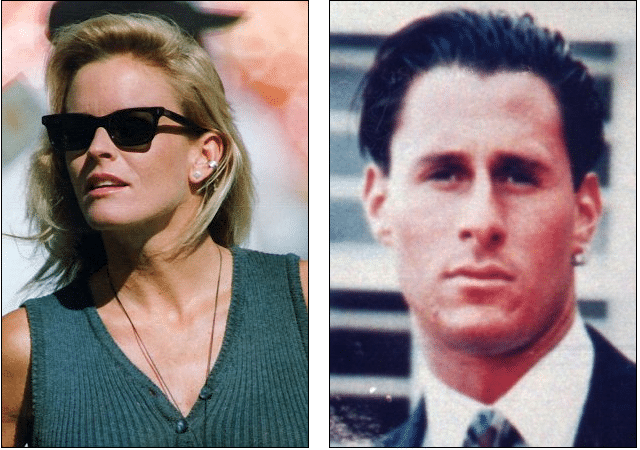 Then there's this as well which complicates matters as well:
dailymail.co.uk: In a recent interview, Kaelin, who gave evidence for four days in front of millions glued to their TVs, said Simpson was guilty of butchering Nicole Brown Simpson and her friend Ronald Goldman – but that he was 'too scared' to say so during the 1994 hearing.
However Kato has now flip-flopped on these reported statements and told TMZ: 'I would never say something like this… I have no first hand knowledge.'
He said he was shocked by the alleged interview with the New York Post and that it did not take place.
Kaelin allegedly told the New York Post's Cindy Adams: 'The statute of limitations has now passed… so I can now say… yes, he did it.'
Asked why he let Simpson get away with it, he said: 'I was too scared. I was terrified.
Either way one thing is for sure OJ Simpson is somehow involved with foul play or at least that's the illusion someone is trying to present as the legacy of OJ Simpson continues to haunt the public as a once popular hero sinks deeper into public shaming and pariah status…
Are you in the mood to buy a piece of American celebrity history for a pretty penny too?
Then there was this thought courtesy of our intern, Sophia:
Considering the sketchy source, if true, it is once again a swift punch in the gut for the Goldmans' and the Browns' who lost a son and a daughter. First with the  the book,"If I Did It", and its 'hypothetical' account of how he murdered the couple, and now this appalling sale of a gruesome device and exploitation of two lost lives. It shows how this man has gotten away with indirectly profiting from his crimes, via publishing deals and the sale of memorabilia, and how he thinks that his legacy is still that awe inspiring that this time we will gladly run to the counter and drop 5 million dollars. 
Kato Kaelin changes his mind and now denies saying OJ Simpson is guilty of murder.
New book claims OJ Simpson never killed Nicole Brown, his son Jason did.
OJ Simpson plans to confess to Oprah Winfrey he killed Nicole Brown Simpson.
OJ Simpson- more disgrace and the new ex girlfriend…