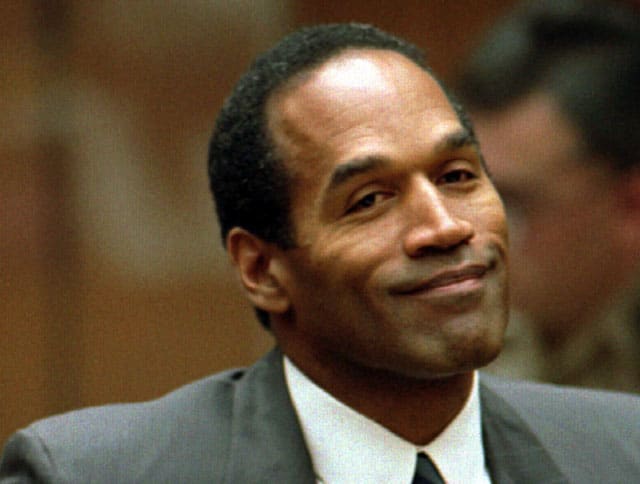 What to believe, what to think?
Private investigator William Dear has just come out with a new book titled, "O.J is innocent and I can prove it," and judging from some of the responses on the web the book is creating some degree of dissent. Then again perhaps that is the whole purpose of Dear writing the book and at the same time cashing in on the controversy that still exists to this day surrounding the Nicole Brown and Ronald Goldman murders back in 1994 that captivated a nation.
According to Dear, OJ Simpson had been covering up for his now 41 year old son, Jason, who according to his research and circumstantial evidence amassed, is in his opinion the real killer. Theorizes Dear, that OJ had been willing to take the fall to protect his son. Nevertheless during the trial in which polarized the nation and systematically became a statement on racial equality with respect to crime and punishment, OJ was found not guilty during the trial. It was only at a civil lawsuit brought later brought on by Ron Goldman's family that OJ was found to be legally liable for the unlawful death of Ronald Goldman.
Reports the NY Post: Digging through his prime suspect's trash and abandoned storage locker, Dear says a treasure trove of circumstantial evidence points to the 41-year-old son.
According to Dear, among the items he found in the locker were a hunting knife, owned by the "overlooked suspect," that forensic experts believe is the murder weapon never found by investigators and photos of Jason wearing knit caps similar to one at the crime scene that failed to be linked to his dad.
Dear questions why his suspect was never interviewed by police nor his fingerprints or DNA compared to unidentified ones at the crime scene.
While this might all offer compelling anecdotes with respect to the double murder of Brown and Goldman, there are some legitimate questions that need to observed as one NY Post reader offers:
Jason didn't own those Bruno Magli shoes, or have a nasty cut on his hand, or leave bloody fingerprints at the scene. The gloves that were found at the scene were the same ones that TV had OJ wearing numerous times when he was announcing at football games. Jason also wasn't the one that went on that Bronco ride and had his friend telling Police " OJ HAS A GUN TO HIS HEAD ". Yes that is exactly how an innocent man reacts lol.
At the moment his father, OJ Simpson, was found not guilty, Jason Simpson, right, interestingly showed no emotion whilst many in the courtroom did.
Dear then goes on to assert that Jason Simpson had intermittent rage disorder and assaulted his girlfriend 2 months prior to the murders.
What does remain fact despite the circumstantial evidence Dear presents is that technically the double murder has not been solved. One should also remember that at present OJ Simpson is serving a sentence of 33 years (with parole eligible 2017) for a 2007 crime where Simpson was found guilty of armed robbery- hardly the trek record that exonerates someone of just minding their own business and not being complicit in the 1994 crime that many contend was at the hands of an enraged OJ who suspected his wife was seeing Ron Goldman behind his back
Reports further the NY Post: Jason Simpson, a chef who lives in Miami, couldn't be reached for comment. His phone was disconnected.