Tabber Benedict: Defamed by the NY Post?
Tabber Benedict's best friend Justin Ross Lee slams him as he is set for jail.
Poor Tabber Benedict, all he wanted was to be loved, maybe a bit too much, but then again it might have helped if he loved himself first…
I was loathe to sit down and write this article cause to be honest with you I consider Tabber Benedict a friend, someone who I have consistently enjoyed a laugh with, a drink with, a sudden realization that this the champagne, the giggle and the razz girls in front of us were all fake. But in reality who was probably more fake and dishonorable was Tabber himself. Not because that is necessarily his nature, but because it is frankly the nature of NYC society in general…
And the misery begins something like this:
nypost: About two years ago, the West Village denizen slammed his SUV into a Long Island dad after a night of hard partying in the Hamptons — and left his victim for dead, records show.
The Jan. 24 soiree was just four days before he was sentenced to as many as 10 years in the clink.
Yes even I had received an invitation to attend the soiree chaperoned by certain NY society notables whose names I'll spare from these pages. At the time I knew all about Tabber's impending jail sentence and at the same time I also knew he was going through hell, grief, self delusion and the disbelief that it could all be happening to him, the rosy happy and dapper society boy of NYC. But it was and how…
"He lied to everybody about going to Europe," one of his friends said.
But throughout the party — which began at 11 pm — Benedict, 35, played it cool, some of the 150 attendees said.
But then again how did we really expect our socialite hero to play it? It is almost an affront in high society to tell your peers that in reality you have no money, you have a drinking problem, a cocaine problem, a womanizing problem a self hate problem, but that is just par for the course for many of you socialites who play the field and pretend that all that shit is rosy. Cause in reality it's not but at least you try and it's up to reporters and bastards like me to look the other way and shake your hand and raise a toast to your honor. Well at least sometimes…
The socialite, who often appears impeccably dressed at charity events, was recently featured in a New York Observer story about "Gatsbabies" — described as "preening prepsters" who "lure ladies, lucre and limelight" as a lifestyle.
"People look at me and they're like, 'That spoiled prick,'" Benedict, who says his financial law firm handled $25 billion in transactions, told the paper.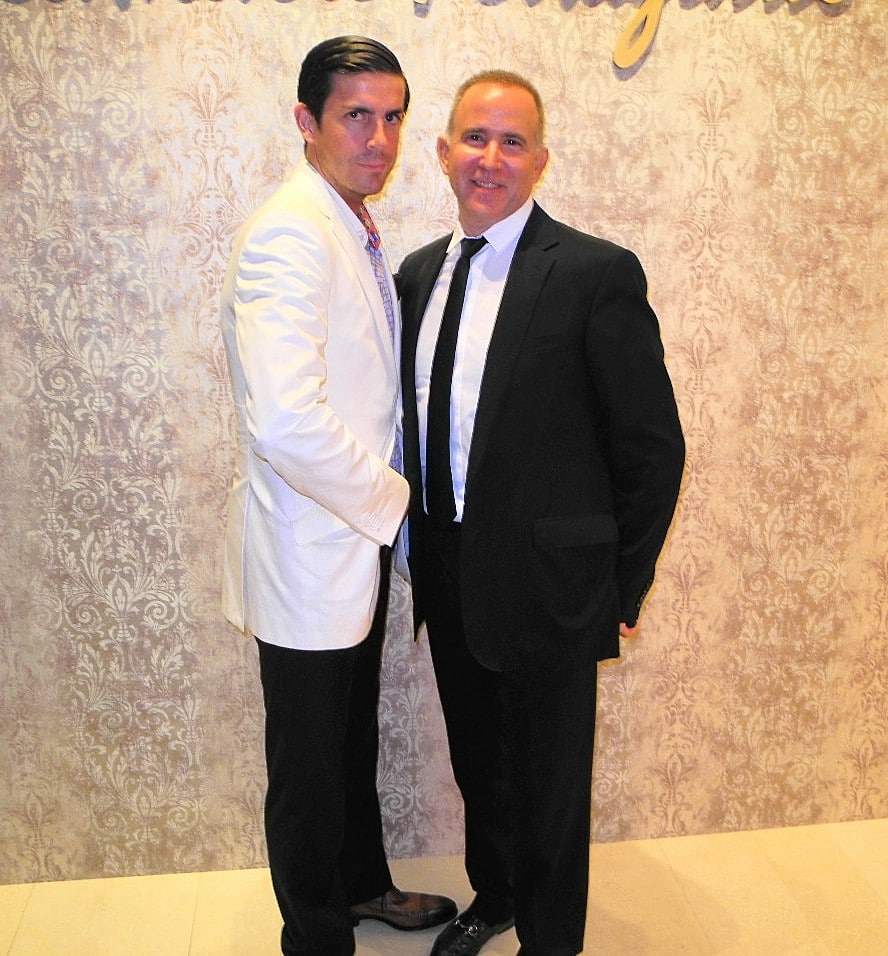 $25 billion transactions? Spoiled prick? Maybe just prick but then again aren't most of you? Can we really blame Mr Benedict in playing up to our collective expectations? Can we really blame him for desperately playing up for the cameras, the high jinks and all you silly naive girls desperate to nab a socialite high in the pecking order?
Of course when the Gatsby article came out last summer I had to hold myself from not falling off my chair. At the time Mr Benedict had proudly approached me at some gregarious social function and gushed that he had made it into the NY Observer. Meanwhile all along I had known that a couple of weeks before he had been involved in a horrific incident in the Hamptons where he was coked up and drunk and nearly killed a man and then attempted to flee the scene. Like you I shook his hand and smiled and wondered to myself 'does anyone really know the truth anymore?'
Speaking of truth, standing a few feet wearily behind Mr Benedict was the visage of Justin Lee Ross (here are his own peculiar misbehaviors too) who also appeared as a triumphant anti hero of sorts in the Observer's article who knew better to even bother shaking my hand. That bixch just stood there shaking and quivering, wondering to himself 'surely someone is going to work out all this shit is fake right?' 
But the truth is finally here. Mr Benedict will not be going on some romantic holiday getaway this summer to Europe, as he has all promised you, instead he will be soon donning a prison uniform for up to the next three to ten years upstate.
Then there's this via the afflicted party themselves, Southampton lifeguard and teacher Steve Dorn who was biking on the Montauk Highway near East Quogue when Tabber Benedict came tearing down the street in the dead of early morning in his SUV.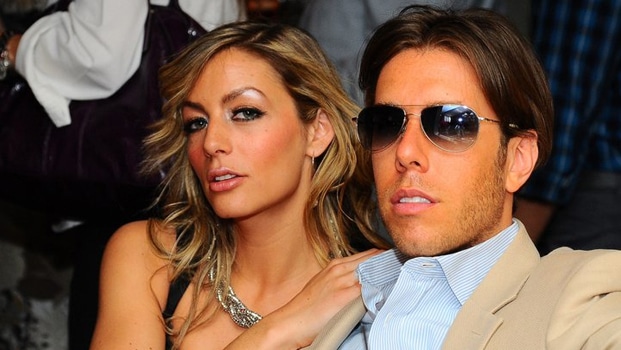 Reflects the UK's dailymail: Mr Dorn, 44, was admitted to Brookhaven Memorial Hospital in critical condition at the time of the accident. 
After a battle to recover from his injuries, Mr Dorn has only recently returned to work in the William Floyd School District as a physical education teacher.
'I have a nine-inch laceration from my back that goes to my stomach, which we have as a lifelong reminder that I was almost killed that day,' Mr Dorn told the court, records show.
Offered Steven Dorn left for dead after Mr Benedict ran him off the road:
via the nypost: "This tragic experience has been very difficult because of the fact that Mr. Benedict has shown no remorse," he told the court.
"He's never apologized or reached out to me and my family.
"To this day I cannot do things with my children without constant pain in my back or hip."
And Dorn's wife, Deanna, told the judge said Benedict "changed our lives."
And in fact Mr Benedict in some way has also changed all our lives, made it apparent how fake people like him and much of society here in NYC really is.
Offered Mr Benedict's mother Sharyn Kerrigan in a letter to the court:
"Tabber is not a wicked man, nor does he come from money, but has worked hard all of his life and contributes much of his time and money for free to helping others."
And then there was this delicious reflection courtesy of backstabbing friend Mr Justin Ross Lee himself:
"I feel terrible for Tabber because I know there's no table service where he's headed," sniffed fellow socialite Justin Ross Lee.
"He's the most pretentious person I've ever met."
Indeed amongst others one wonders…
Mr Benedict has since being disbarred from ever practicing law again.
Let's hope Mr Benedict and those who have come to overtly rely on the illusion of society come clean with themselves…
top image found here