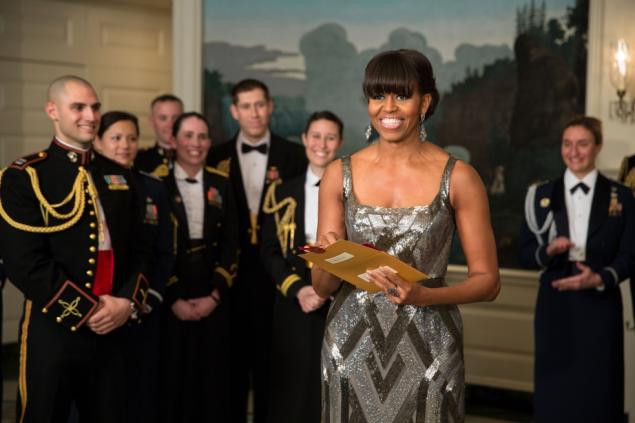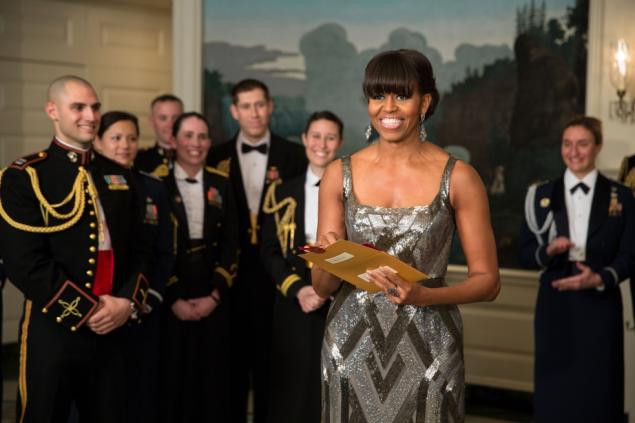 Thank you Michelle, but we'd rather see you the way we believe you ought to be seen thank you very much…lest we give women here some feint hope to dress down.'
It seems Michelle Obama's Oscar's gown did not go down too well with everyone after all. Case in point an Iranian news agency who thought to add sleeves and a modest crew neck to President Obama's wife's sleek metallic gown with some photo editing.
Tells the nydailynews: The First Lady's silver dress by designer Naeem Khan had thin straps and a scoop neckline – showing off her famously toned arms and shoulders.
But when Iran's Fars News ran a story about Obama's guest appearance, the First Lady's dress had mysteriously grown short sleeves and a high neckline in the accompanying image.
Can anyone guess why?
And here's a comment that I came across that made my eyeballs welt:
BRAVO IRAN, for doing what Mrs. Obama does not have the decency to do on her own…COVER UP ALREADY!!!! The woman is constantly showing her massive line-backer shoulders and wearing revealing clothing that IS NOT APPROPRIATE FOR THE FIRST LADY. I know Michelle wants to be a hip fashion icon to the rest of us gals, but she needs to remember her role first and foremost is to be the supportive wife of the president and NOT AN ATTENTION whooore. How desperate are you for the limelight that you need to even pop up at the Oscars? Really pathetic. COVER UP WOMAN.
And this comment below also brought out a rueful smile:
Kudos to Iran. In the first picture the first lady is a sex object inciting uncontrollable male desire, whereas in the second she is clearly a woman of honor who would not deserve to be raped. Good to know that all of the difference comes from collarbones and shoulders.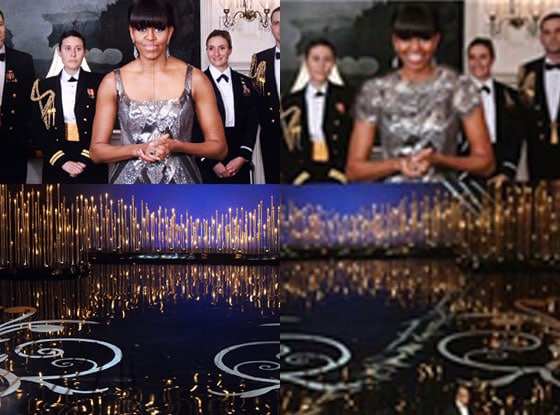 And then there was this response on the web as well: