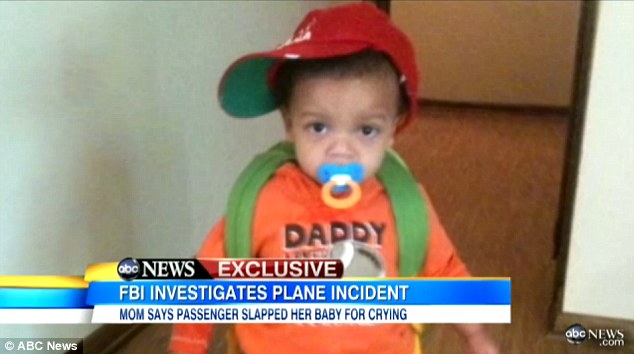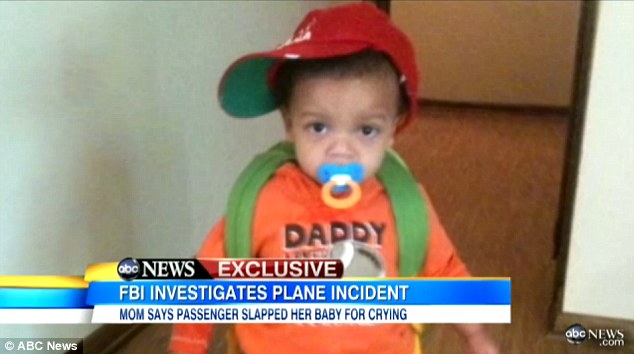 Attorney for man who called and slapped 'nigger baby' getting hate mail.
Company president slaps baby on plane. Tells mother to 'shut that nigger baby up.'
60 year old, company boss, Joe Rickey Hundley who managed to hurl racial insults at a mother and her 19 month old son before slapping him with an open palm has now found himself out of a job after reports of his misbehavior have gone viral.
At the time, Hundley who was traveling on Delta Airlines Flight 721 on February 8 began insisting that 33 year old Jessica Bennett quiet her crying son, Jonah as the plane began to make its descent.
Hundley would later claim he had been on the flight traveling to see a sick relative and that his nerves were on 'edge.' The mother, went on to say that Hundley reeked of alcohol and was completely inebriated.
The boy unable to contain himself due to the pressure in his ears then found himself being scolded by Hundley who told his adopted mother, Jessica Bennett: 'shut that nigger baby up.'
She told ABC News: 'I said, "What did you just say?" And he was so drunk that he fell onto my face and his mouth moved over to my ear and he said it directly into my ear.'
From there Hundley turned around and with an open palm to the complete shock of Bennett slapped the boy.
When Bennett looked at the child's face she found the boy's eye had been swollen and was by now bleeding.
Retorted the mother: 'I was just scared to death.'
Hundley's lawyer Marcia Shein, told ABC News that no one should rush to judgment in her client's case, and he will be pleading not guilty.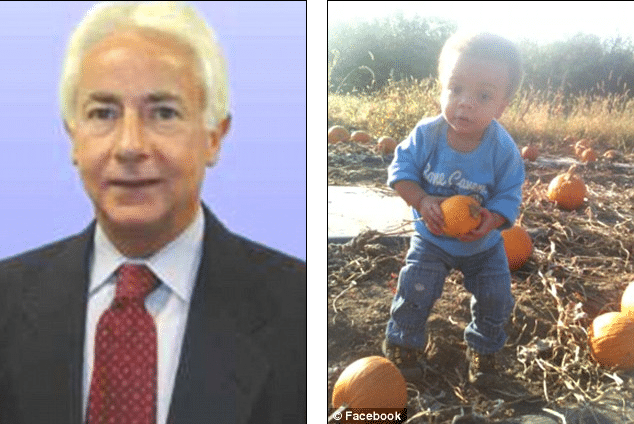 Tells the UK's dailymail: But the task of proving his innocence may be difficult as Bennett family attorney John Thompson told the network that there were numerous witnesses who saw Hundley strike Jonah – including a federal air marshal.
According to The Smoking Gun, Hundley has been charged with simple assault after the incident. 
Hundley was charged with simple assault in federal court in Atlanta last week. If convicted, he faces a maximum of one year in prison.
But it seems things have gotten worse for Hundley who has now found himself being suspended fired from his position of president of Unitech Composites and Structures.
Al Haase, president and chief executive of AGC Aerospace and Defense, Composites Group – Unitech's parent company – said the firm was taking the matter seriously.
'In accordance with our company's personal conduct policy, we have suspended the employee pending investigation,' Al Haase, president and CEO of AGC, said in a statement.
'We wish to emphasize that the behavior that has been described is contradictory to our values, embarrassing and does not in any way reflect the patriotic character of the men and women of diverse backgrounds who work tirelessly in our business,' Haase added.
The company later amended its statement adding that 'he is no longer with the company.'
AGC did not specify whether Hundley was fired or if he left voluntarily.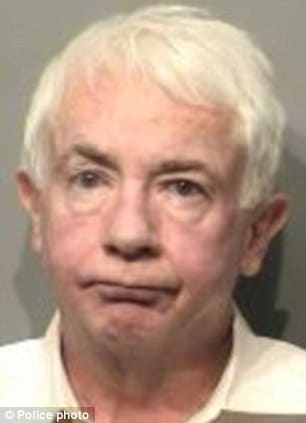 Passenger Todd Wooten, who was seated 12 rows ahead, told authorities that he 'heard derogatory language coming from the rear of the aircraft' and went to see what was going on.
'According to Mr. Wooten,' FBI Agent Daron Cheney wrote, 'he saw Joe Rickey Hundley strike' the child.
Hundley pleaded guilty to a misdemeanor assault in a Virginia court in 2007 after he was arrested following a quarrel with his girlfriend.
He was first charged with simple assault, carrying a concealed weapon, and public intoxication. Hundley told The Smoking Gun that the weapon he was allegedly carrying was a corkscrew.
Offered one commentator on the web: Obviously guilty until proven innocent. I'm not saying he's innocent, but he hasn't had his day in court. Our society just jumps all over people who are accused of – just about anything. That said, if he did it, he deserves jail time and the mom and child deserve hefty compensation. But let's give him the benefit of the doubt until the facts are made clear in court.
And then there was this comment too:
Only in America where a racist can hurl a slur and assault a baby and only face a year in prison, yet a black woman who sends her kids to the wrong school faces 15 years.