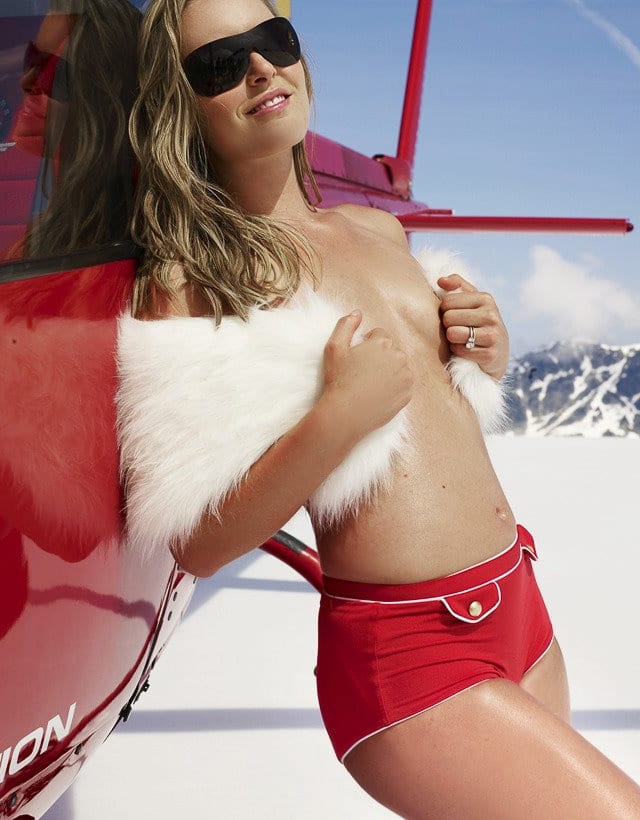 Tiger Wood flies girlfriend Lindsey Vonn in his private jet for surgery.
Video: Tiger Woods girlfriend Lindsey Vonn airlifted after serious injury.
Lindsey Voss declares that Tiger Woods is not her boyfriend. Denies dating…
Tiger Wood's new girlfriend Lindsey Vonn is worried that he might cheat on her.
Is she or isn't she?
The mystery of whether Lindsay Vonn is dating uber bad boy Tiger Woods has taken a new twist with the US Olympian skier now neither confirming or denying her purported new dalliance.
Harangued by media speculation that she may now very well indeed be involved with the golfer and having let it slip out that she has reservations about the golfer's ability to commit, Vonn it seems has gone on the defensive with the following statement via her publicist Lewis Kay:
"Lindsey is currently in the midst of the World Cup season in Europe. Her focus is solely on competing and on defending her titles and thus she will not participate in any speculation surrounding her personal life at this time."
Interesting. Hardly the most endorsing statement one can make about her purported whirlwind romance with the golfer who has himself now found himself also issuing the following statement as well:
'No response.'
Does that mean Tiger wants to keep his thoughts to himself? Ask himself if he is capable of making a long term commitment to another woman or the fact that he is just fed up with lingering questions as to his character that may come back to haunt him and of course any lucrative endorsement deals down the road?
It could all be that the pair want to keep the media out of their affairs (and who can really blame them?) or just an effort to downplay any concerns Vonn may have with her new found flame who has a history of a very healthy sexual appetite that includes call girls, strippers and models. Not that Ms Vonn, newly divorced herself doesn't come off too photogenic herself as seen from the photos below….