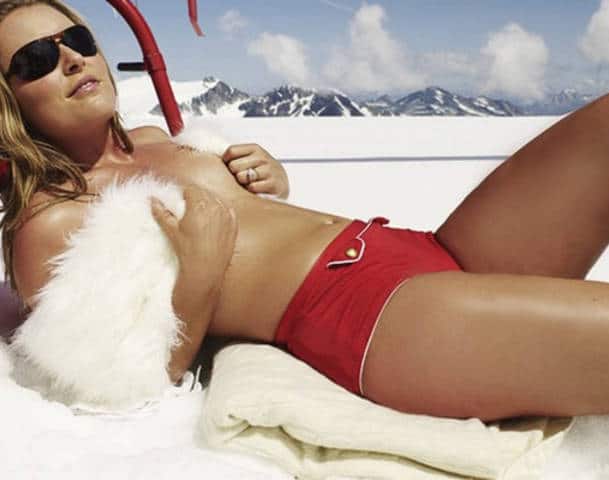 Tiger Wood flies girlfriend Lindsey Vonn in his private jet for surgery.
Video: Tiger Woods girlfriend Lindsey Vonn airlifted after serious injury.
Tiger Wood's new girlfriend Lindsey Vonn is worried that he might cheat on her.
Lindsay Vonn suddenly tongue tied after expressing reservations about dating Tiger Woods.
In the latest developments concerning our new collective media hero, US Olympian skier Lindsey Voss, her representatives are now declaring that the skier is not involved with Tiger Woods.
The statements come after the skier issued an ambiguous statement in which she neither denied or confirmed her involvement with the golfer.
Asserted her representative: 'Lindsey is currently in the midst of the World Cup season in Europe,'
'Her focus is solely on competing and on defending her titles and thus she will not participate in any speculation surrounding her personal life at this time.'
Hardly the endorsement that she is hot to trot for the golfer. Then again it all could just be a ruse to throw the u off the scent of a burgeoning relationship.
Yet this too comes off the back that privately Vonn was concerned with the golfer's ability to commit to her given his wayward history with previous wife Elin Nordegren.
Time will of course tell where there is all ends. Either way it's another tabloid headline waiting to happen…
via  Us Weekly.