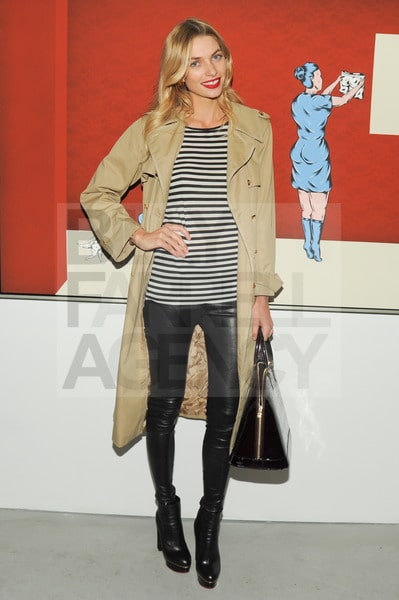 Upon arrival to Andy Valmorbida's pop-up gallery (Beyond Elegance, an exhibition of multimedia works by Todd James and Alexis Ross presented by Andy Valmorbida and PM Tenore sponsored by VistaJet, Bombardier and RVCA Artist Network Program) I was shocked to see PBR being served.
Once I got past this odd choice of drink I realized that it actually made sense and dare I say was a nice touch.  Being used to champagne at Valmorbida's events I was not however, surprised to see the usual crowd of heirs, heiresses, celebrities, and wannabes trotting about the exhibit. With works by Todd James and Alexis Ross the show held a strong presence in the Washington st. space.
At first I did not like the splitting up of the two artists works. After closer review (and two PBR's) I came to enjoy the works by Todd James over Alexis Ross.  The bright colors and dark yet playful themes of James' work spoke to me in a way that a lot of other contemporary art has not recently. Once I had taken further observation into the technicality of Ross's works they sucked me in.  Ross's narrative of "The Sexual Misadventures of Ronaldo the Great" allowed the viewer some satire and structure to a room otherwise chaotic.   Although the espresso stand in the center of the gallery pulled me out of the trance the art had put me in, I was then reminded there were other openings and decided to go to Chelsea.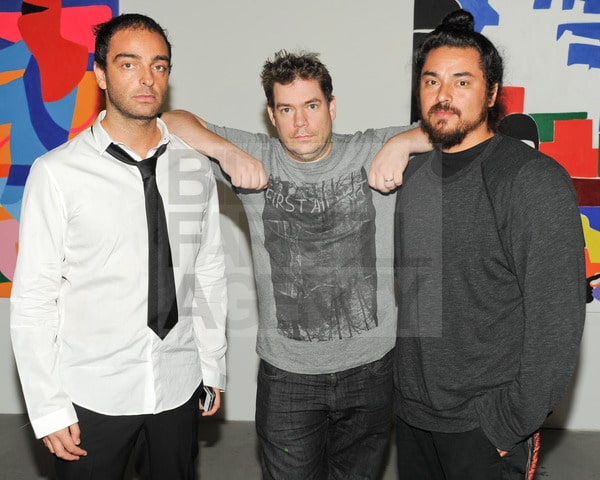 This was my first and only mistake of the night.  After walking into the Chelsea Gallery I almost fell over from the stench of Fixodent and Chanel no.5 and immediately walked out. I got right back in a cab and went back to Valmorbida's party. Being surrounded by models and served PBR in plastic cups by handsome catering service men felt more normal to me.
Now I definitely needed some more drops of the good stuff (PBR) and then I noticed Terry Richardson over my shoulder.  Terry's presence touched me in a way I thought never possible, and the entire show finally made sense.  The wonderful mix of the east village dive bar with the high brow art scene.
Once I understood the show/party I was able to really enjoy the art again. And apparently so was everyone else as according to the staff half the show had already sold.
After chatting with some friends and avoiding others I realized what I would be taking away from the night.  The moral of the story is that in this hard economy even heirs and heiresses are forced to drink the good stuff you and I are so used to, and yes I do mean PBR.
***Article and pictures continue next page.