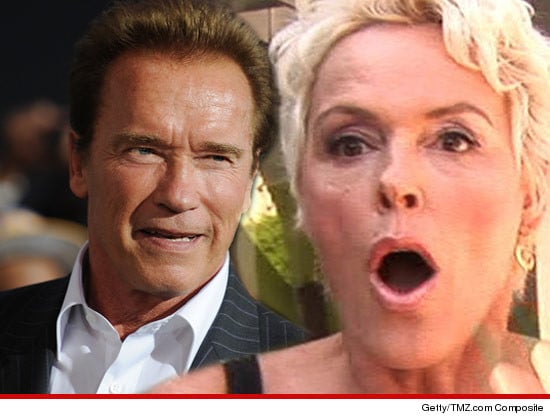 Well at least she wasn't the maid…
Arnold Schwarzenegger has disclosed in a new shock tell all autobiography that he once had an affair with Danish model/actress Brigette Nielsen whilst still involved with ex wife Maria Shriver.
The book, titled: 'Total Recall: My Unbelievable True Life Story,' already the most talked about celebrity autobiography in years, goes into detail how the 65 year old actor, former California governor had a sexual tryst with Nielsen whilst he was by then living with his soon to be wife Maria Shriver.
The affair is supposed to have taken place in 1985 when the actor made the film 'Red Sonja' with Nielsen as his co star. It is also known that Nielsen at the time was married to Arnie's close pal, actor Sylvester Stallone. What though perhaps makes the affair even more perverse is the disclosure from Nielsen last year in her own autobiography is that she had no knowledge that Schwarzenegger was even involved with another woman at the time. At the time when Nielsen came out with her assertion Schwarzenneger failed to address it until now openly admitting to it in his own autobiography.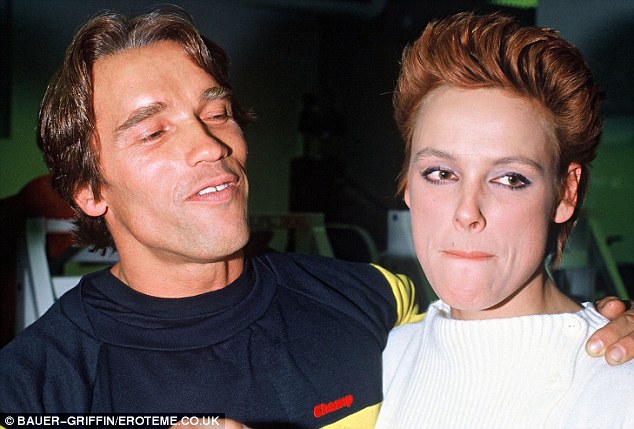 Adding injury to insult is the fact that the actor does not intend to share any of the proceeds from the sale of the book with his ex wife, insisting that he has every intention of keeping all the profits to himself. This despite the fact that Shriver takes up a key strand in the book. Also unsettling to Ms Shriver is her ex husband's calculated move not to divulge that he was even writing a book about their time together or to even share a copy of the book before it went to press purportedly fearing that she may then demand a portion of the profits herself, have challenged certain interpretation of events or simply the way she was portrayed.
With Ms Shriver looking worse for wear in public it is also purported that the actor as recently as last week made overtures to Ms Shriver to have her take him back, an overture that she firmly turned down. Can anyone guess why….?
Brigitte Nielsen stumbling in LA park completely disorientated. High, drunk or what?
Arnold Scwharzenegger to Maria Shriver: 'No thanks I'll just take a 20 year girlfriend instead.'
Does Arnold Schwarzenegger have a new girlfriend?
Arnold Scwarzenegger would like to remind you he has survived Maria. Once a hawt bixch forever a hawt bixch.
Arnold Schwarzenegger and Maria Shriver call it quits after 25 years.