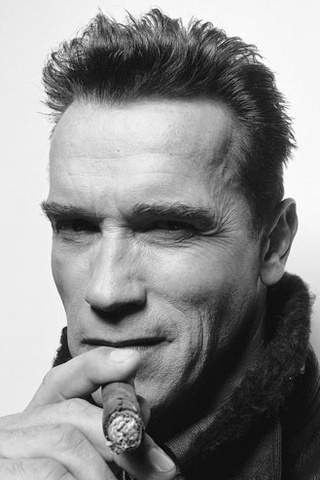 After Maria Shriver 25 devoted years to husband Arnold Schwarzenegger it seems like the mother of four is the one getting the short end of the stick. After discovering that Arnold had fathered a love child after seeing the boy at a Christmas party, Shriver requested marriage counseling and for Arnold to vacate their California mansion.
The arrogant Terminator star, 65, refused and sent his wife to a hotel while he remained in the house with his children. When she asked for a divorce he harshly told her 'I have the money, the power and the plane, and I will have the friends. '
Apparently being crowned the governor of California got to the ex movie stars head and consumed him with a sense of self entitled privilege and power. However what has society taught us when one believes that because of their wealth they are pardoned from certain behaviors ?
Arnold's nonchalant stance on the entire ordeal speaks loads to his character and mental process as he brags to a neighbor that he could live without Maria and if it doesn't work out with her then 'I'm getting me a 20-year-old honey'.
His children have deserted him, taking their mothers surname. His name has been completely tarnished and he is being labeled as 'repulsive', 'embarrassing' and 'disgusting'. Yet he continues to go about it as if it were a joke with little to no regard for the people he has hurt in the process and the family whose world he has broken.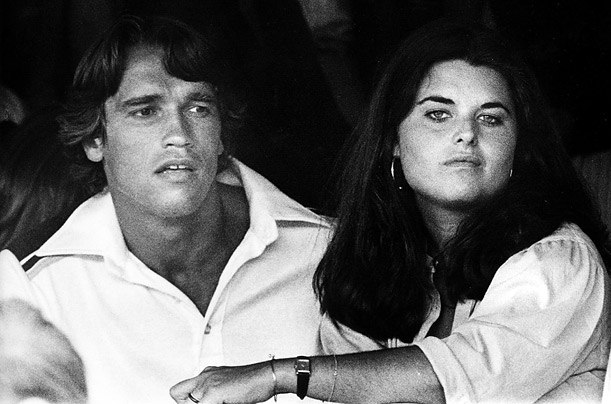 Newsweek's Laurence Leamer writes: 'Cheating is part of the amusing game of his life and a woman is a 'spoilsport' if she disapproves. With Arnold, sex has always been about his willful assertion on the world…It is about taking everything he wants to take, touching anything he feels like touching, and going wherever he wants to go…He does so with a boyish sense of humor, endlessly joshing as his hands move forward.'
Its evident that Arnold facade of a loving, devoted family man was simply a method to gain fans and win an election. Now with both parents death so recent, a humiliating scandal and her husband going after 20 year olds Maria is in a nightmare she cant wake up from.
With the media and society's constant emphasis on youth, one must ask what this says about a woman when she is no longer in her twenties. Once at the age of thirty a woman begins (in the eyes of men and the public) to be 'getting old'. Constantly having to re direct your mans eyes from the asses of twenty- something year olds it seems like past a certain age women no longer stand a chance.
It has become a phenomenon that has women everywhere getting excessive amounts of botox, plastic surgery, face lifts and even dressing like their daughters. With women everywhere fighting to be twenty again, when do we stop and appreciate the skin were in, and when do men stop to realize that your bank account does not merit vile and shameful behavior.