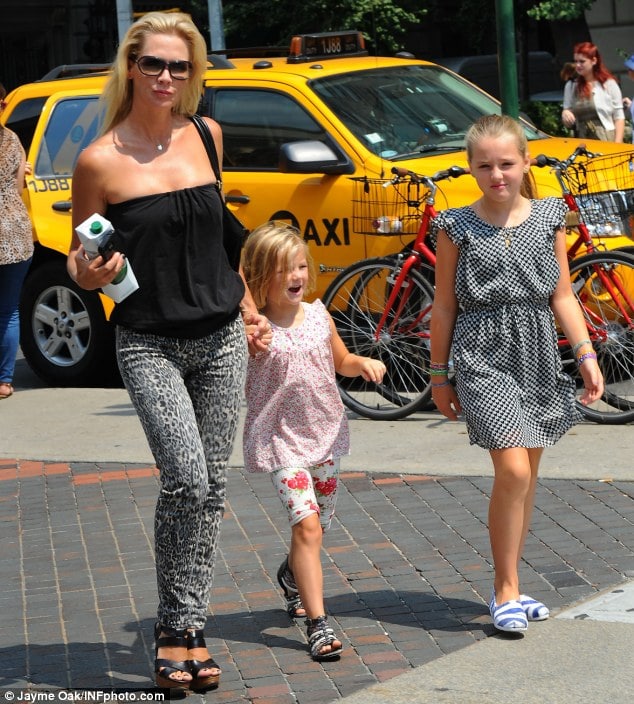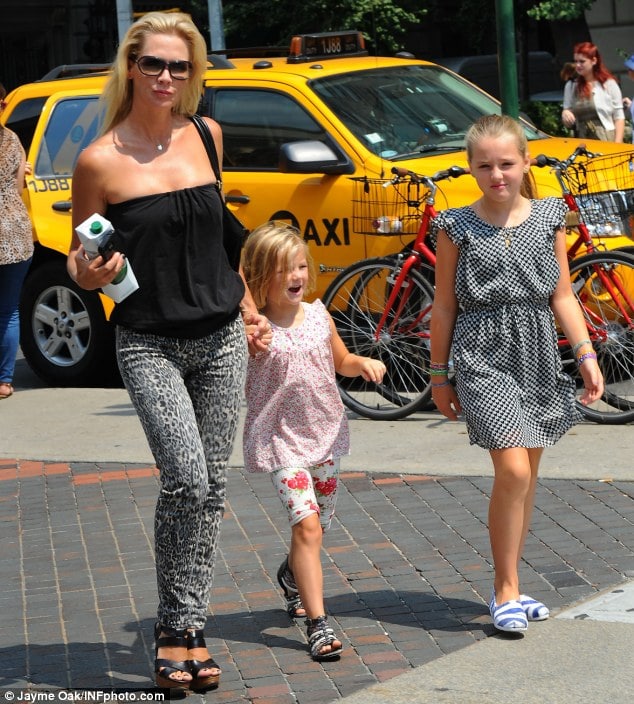 Jennie Garth to say the least has been through an emotional roller coaster since when we first broke the news that she and her long time partner and husband Peter Facinelli of eleven years were calling it quits. At the time it was thought that Peter might be having an affairthat Jennie may have overlooked until the couple adamantly denied such assertions. Nevertheless the much loved couple have had to like most couples who decide to call it a day re assess their focus and aspirations.
Which bring us to Jennie Garth in the present who since that tumultuous time has shed a lot of weight. So much weight that various publications have voiced concern if the Beverly Hills 90210 actress may have overdone it.
Though that it may seem may have more to do with Jennie getting herself ready to re enter the dating pool as she reflected on Fox and Friends this past Tuesday:
"I always said I would rather lick a dirty floor than go back to dating," Garth, 40, explained. "[Dating] is very new for me. I have training wheels on right now, because I was married [for so long]. That's my whole adult life, basically. I think I'm actually going back into adult adolescence. I'm having a moment."
After being photographed with a noticeable thinner frame, Jennie told Entertainment Tonight Canada that the breakup affected her body image. "I think anybody who has been through something like what I'm going through and have been going through for the past couple years, can definitely relate that your body changes with your emotional state of mind sometimes. I think a lot of women can relate to that."
The question now being raised by some so is Jennie Garth actually dating? That for sure is not something Jennie might be too willing to open up about too soon as she gets used to being single.
At least to her credit Jennie has taken the break up with stride and hasn't tried to out do Peter Facinelli, the twilight star or taken to sudden public media stunts as is the case with some notable media identities. No matter what Jennie ends up doing we're sure she'll end up landing well on her feet. After all the girl is definitely hot to trot. See what you're missing Peter!
Jennie Garth wants to tell you she's very pissed off with her ex Peter Facinelli.
Jennie Garth isn't too thrilled with her soon to be ex's attitude…
Breaking: Peter Facinelli files for divorce whilst Jennie Garth pleads to save marriage.
The curious case of Internet stalker and savage Brianne Patterson.
Peter Facinelli purported lover is fired for refusing to out herself.
Peter Facinelli's mystery woman said to be very much in love with him.
Blind item suggests Peter Facinelli porked fellow Twilighter
EXCLUSIVE: Mystery woman opens up about alleged affair with Peter Facinelli
Peter Facinelli now denies affair ever took place
Peter Facinelli affair took place with wife's consent at downtown Sheraton Vancouver hotel
BREAKING: Peter Facinelli lover steps up and reveals he had an affair