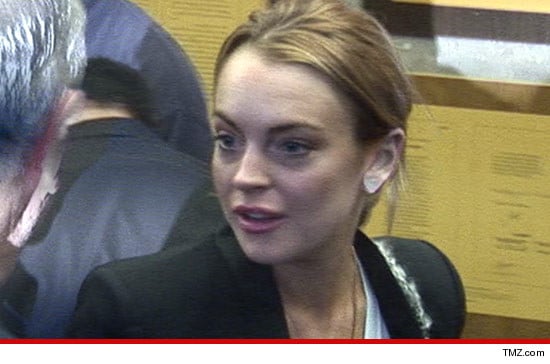 Lindsay Lohan was high on ambien during jewelry heist. Is jail next?
Lindsay Lohan insists she's not a jewelry burglar. Blames Suge Knight's son.
My little princess Lilo might have gone back to her criminal ways….oh the bitter tear drops.
Kids, here I was thinking that our collective vixen Lilo had made a U turn in her life and had put away the bad toys and behavior that her transfixed as a nuisance criminal (our Lilo was never a fully fledged one just a troubled starlet, see that does sound better) but now the LAPD are eyeballing her as a suspect in the case of missing $100 000 worth of the good shit jewelry.
As first reported last week Lilo was suspected by the homeowner, Sam Magid in somehow being involved in the raping of his house as she has been a frequent all night guest (who's leaving behind wet sticky plastic baggies?) but now you can add Lilo's assistant Gavin Doyle to that shit list too.
But like every Hollywood drama there's an interesting kink in this story (wouldn't you love to know what the back room deal here is….):
tmz: We're told Sam has recanted his story and now says nothing was stolen.  But our sources say cops are not closing out the investigation because they believe they have independent witnesses who can finger Lindsay and Gavin as the thieves.
Sources tell us … LAPD detectives contacted the lawyer for Lindsay and Gavin today, asking for an interview with the two suspects but the lawyer rejected the request.
Which begs the question why is Sam changing his story, was there any good shit stolen or did Lilo simply drop by yesterday and return the good shit in Sam's safety box along with a few wet plastic baggies?
Lindsay Lohan may have let jewelry thieves inside insists robbed Hollywood owner.
Lindsay Lohan wanted for questioning after expensive jewelry is burgled from Hollywood home.