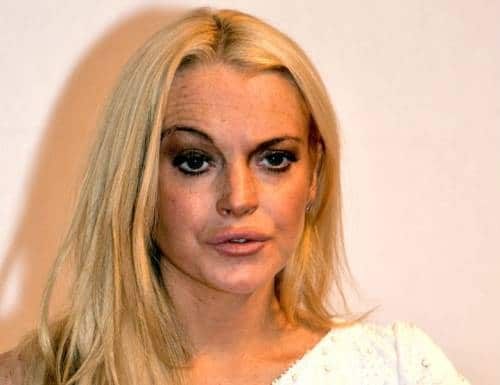 Lindsay Lohan insists she's not a jewelry burglar. Blames Suge Knight's son.
Oh my! Lindsay Lohan now a suspect in jewelry heist.
According to reports beginning to make the rounds it seems our collective hero Lindsay Lohan was high on ambien when the robbery took place and now her sorry ass is trying to pass the theft of jewelry at Sam Magid's house onto two of her friends.
inquisitor: Sam Magid reached out to Andrew and found out that LiLo had handed him a bag with several stolen items that were wrapped in her t-shirt. Andrew upon learning of the theft immediately returned the items to Sam Magid.
When Magid contacted Lindsay Lohan about other missing items she reportedly told him that the items were hiding around the house because she thought they would be stolen and because she was high on Ambien.
Which is a back hand way of saying, it wasn't really me that took the good shit, it was the good shit that I was on that made me take the good shit.
Besieged our collective hero reached out to Sam Magid:
'I'm sorry. Please pray for me.'
Pray for me cause I am about to go to jail again? Pray for me cause I got caught stealing your good shit? Pray for me cause now I have to work out a good story to tell the cops? Pray for me cause now I have to sell someone down the river to avoid being punished myself?
Of course the real question now is how far will authorities pursue this case and possibly force her to stand trial. That said this time she may have totally used up her celebrity status to avoid having to deal with the bad shit floating straight at her….