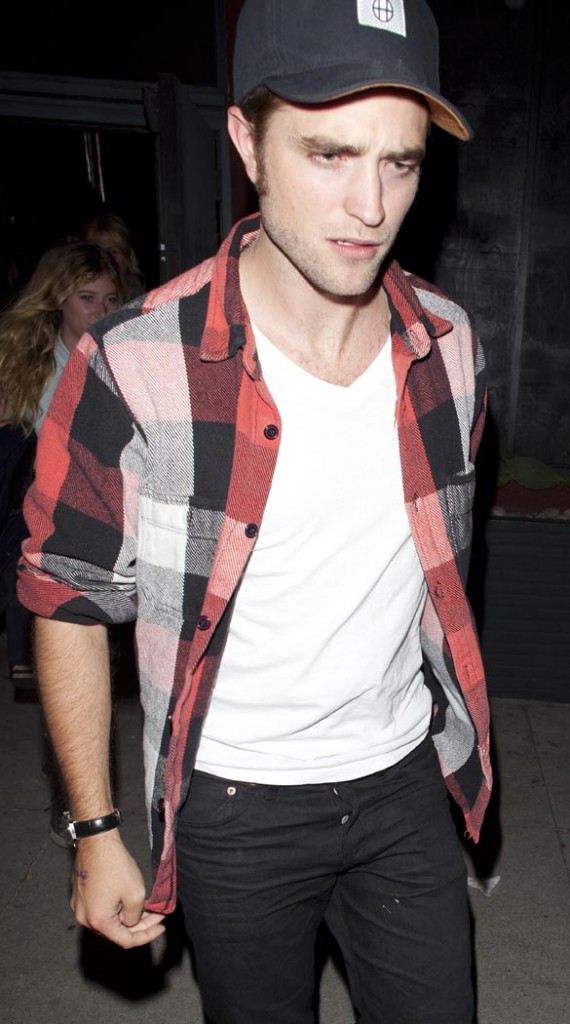 Robert Pattinson accusing Kristin Stewart of having a new affair. Called at 4am begging him to end it.
Kristen Stewart is banned from Robert Pattinson's NYC Cosmopolis premiere. Is this a joke?
Kristen Stewart photos released. Do they show her cheating? Bra strap, kissing and groping….
Kristen Stewart hiding in producer's house crying hysterically. Hasn't showered in days.
Kristen Stewart's adulterer Rupert Sanders hasn't seen his wife since news of affair.
Kristen Stewart might be pregnant but she doesn't who the father is….
Kristen Stewart photos. Are the photos really just part of publicity set up?
Kristen Stewart and Robert Pattinson in custody dispute over their dog.
Kristen Stewart never had an affair says Liberty Ross' brother.
Kristen Stewart cheating photos with Rupert Sanders. How the paparazzi pulled it off.
Kristen Stewart apology thought to be career suicide reckon insiders.
Kristen Stewart did not have sex with Rupert Sanders insists producer Giovanni Agnelli.
Should Kristen Stewart have to apologize about having sex or not?
Robert Pattinson is urged to give up Kristen Stewart.
Robert Pattinson seeking comfort over Kristen Stewart affair with strangers
Robert Pattinson death hoax surfaces.
Robert Pattinson refuses to do any Twilight promo appearances with Kristen Stewart.
Kristen Stewart affair with Rupert Sanders went on for more than 6 months says Liberty Ross brother.
Did Robert Pattinson's friendship with Emilie de Ravin inspire Kristen Stewart to cheat?
Twilight bosses are panicking now that Kristen Stewart and Robert Pattinson have called it off.
Kristen Stewart and Robert Pattinson only communicating via heated texts.
Kristen Stewart's lover Rupert Sanders is forgiven by his wife, Liberty Ross
Kristen Stewart begs Robert Pattinson to have crises talks in NYC this week.
Kristen Stewart receives death threats via twitter for being such a slut…
Kristen Stewart parodied in Snow White cartoon after cheating on Robert Pattinson
Did Kristen Stewart have sex with Rupert Sanders?
As time passes by what is for sure is that Robert Pattinson wants answers. It's obvious he's still in love with Kristen Stewart but to say he's not disillusioned is an understatement. Yet as much as he feels for her he's not necessarily sure he can trust her word, especially as new evidence comes to light to show that his (ex) girlfriend's 'momentary' indiscretion was actually a 6 month indiscretion. The question then lies by seeking answers from Rupert Sanders, the man he once trusted and who has also betrayed him what will Robert Pattinson discover and will the answers give him solace?
Kristen Stewart may have broken his heart, and she may be the one desperate to talk to Robert Pattinson, her jilted boyfriend of 3 years, but it's Rupert Sanders that Robert wants to talk to, as he continues to refuse to take her calls.
According to an undisclosed source via radaronline: "Rob wants to have a man-to-man chat with Rupert to find out exactly what happened between him and Kristen."
A man to man chat? That of course would imply that Rob still considers Rupert a man and not some snake out to bang his wife behind his back, and as some commentators on the web have suggested it might be wiser for Rob to call it a day and let Kristen go.
Then again judging from Rupert Sander's father's response, Michael Sanders, a retired surgeon, there really isn't much to say and it was just a bit of fun really.
Said the elder Mr Sanders: "From what I gather nothing really happened and it is all a lot of fuss about nothing,"
Does anyone really need to wonder why Rupert Sanders was out looking for some extra pudding in the middle of the night kids?
At present there hasn't been any word whether Rupert Sanders is willing to take Rob up on his offer (assuming it's a real one) and what exactly they would talk about.
Charlize Theron is furious with Kristen Stewart for having an affair with Rupert Sanders. Or is she?
Was Rupert Sanders fixated with the young ingenue Kristen Stewart because she reminded him of a young Liberty Ross ?
Heartbroken Robert Pattinson was getting ready to propose to cheating Kristen Stewart
Liberty Ross claims that she had to raise the kids all by herself, husband Rupert Sanders never there in the first place
Robert Pattinson humiliated moves out of house shared with Kristen Stewart after she is caught cheating on him.
Kristen Stewart begs her boyfriend Robert Pattinson to take her back after cheating on him
Twilight mega fan Emma Clark leaves a memorable youtube response to Kristen Stewart caught cheating on Robert Pattinson.
Did Kristen Stewart cheat on boyfriend Robert Pattinson with married director Rupert Sanders?