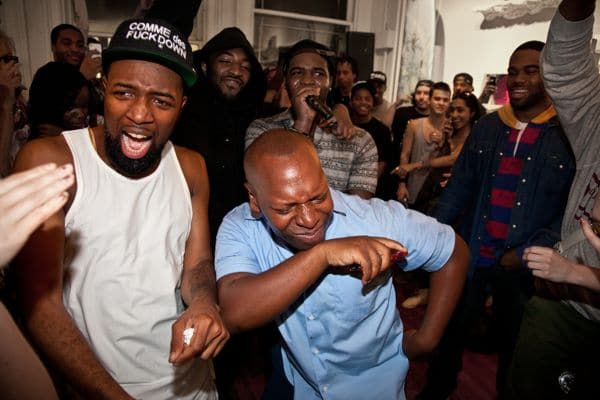 Tuesday night's event at GREY AREA hosted by Marlborough Chelsea and W Magazine presented new work from artist Rashaad Newsome, featured in the June issue of W Magazine. The party was set off by DJ Venus X highlights included performances by rappers A$AP NY-Nast and A$AP Ferg from A$AP MOB.
Hawt bixches included:
Rashaad Newsome, Mos Def, Venus X Soto, NY-Nast and Ferg from A$AP MOB, Pierre Levai,  Pascal Spengemann, Manish Vora, Kyle DeWoody, Rafael de Cardenas,  Max Snow and Vanessa Traina, Coco & Breezy, Anthony Haden-Guest, Alex Mustonen, Karen Wong, Shelter Serra, Eve Therond, Bethanie Brady, Lady Liliana Cavendish, , Elana Rosenblatt, Sebastian Black, Pietro Quaglia, Genevieve Jones, Michael Phelan, Peter Knell, Tracey Ryans, Kalika Farmer, Tim Goosens.
To see Rashaad's work go here: www.rashaadnewsome.com