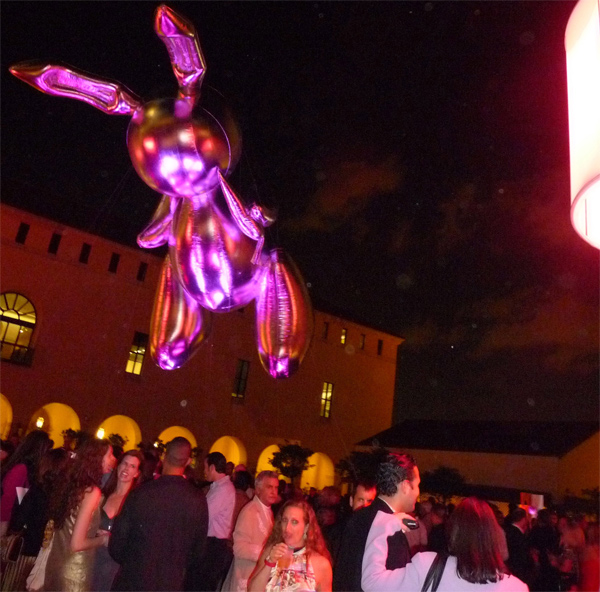 With the fabulous and the glamorous in tow I stepped foot into the courtyards of Miami Art Center to address the very question, "How does one celebrate an eponymous magazine called Interview without conducting their very own interview?"
What follows is a series of observations, gesticulations and remonstrations as the crowds drank 'Sagahba' cachacas , popped mini burgers and the cool glances one is wanton to give in the effrontery called collision of manners, grace, super stardom and missing designer dresses.
Descending into the Party at the Plaza for Interview Magazine last night was lik
trying to avoid too hard at double looking at people you'd read about the day before, wanted desperately to read about today, and savor the following day.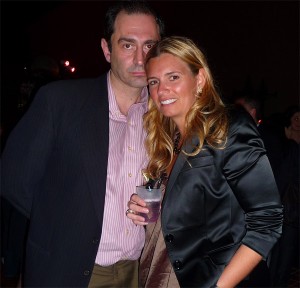 It must have been sheer chance that I came across Susan from the night before, and I was assured this time she was wearing Manolo's, but the fact remained she was still wondering what had happened to her Alberte Ferreti dress, apparently she had packed her young lover's clothes back in St.Barts the other day by mistake and was sure that either he was wearing them back there or worse still there might be someone other than her wearing them tonight. Well, we sighed, Ferretti or not, one can still find noble constitution in correct posture, another drink order and some degree of disorder as the evening would wear on.
Happy to come across the dandy and yes one of my literary idols- Anthony Haden Guest, I set about asking him questions as to the nature of why we are all so fascinated by interviews.
Anthony; "It comes down to human transcendence. The desire to find authenticity and extension of one self."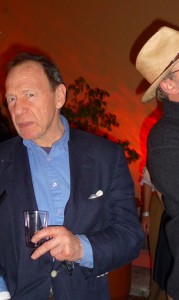 Scallywag: "Kind of like unwrapping the soul."
Anthony; "Yes, if one is obliged."
Leaning in was the one and only Nikki Haskell who opined
"When I used to have my tv show, I couldn't stand all those scripted questions. After all what's the point when really all you really ever wanted was a glimpse into the soul, the unexpected."
From there I continued musing on the delicacy of such a refined crowd, the expensive canapés that by now where capitulating into a hungry audience and the vision a certain chap called Andy Warhol who one day had the vision or simply bravado to bring bohemia, industry, artistry, indulgence, hedonism, into a collective bastion called "Interview Magazine."