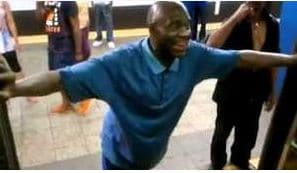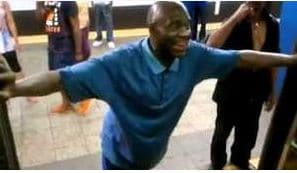 Kids it's time for your newest installment of drunk ass fxck ups trying to incite a riot on the subway and this one we promise you is a doozy. Frankly I have never seen this degree of vitriol towards another fellow passenger since the one time I accidentally bent down and revealed the trappings of a set of false teeth out of my hipster bag. Relax bixches it was Halloween.
Anyway as the lady in the video keeps telling us- "chronicles of the A train, chronicles of the A train," you'll sigh deeply vigorously shaking your head in concurment. Ah dear, isn't life on the subway a never ending tear jerker?
Anyway, aren't you happy you forever have a boatload of nutters to be amused by every time you dare the trek to the NYC subway, never mind the amount of people some of you wackos like to incite?
WOMAN USES NYC SUBWAY TRAIN AS HER PERSONAL SHOWER.
Crazy Naked Racist on the 6 train. 'Yo nigga' is buggin'
STUDY DECLARES NYC SUBWAYS ARE DIRTY.
HAVE YOU HAD A CHANCE TO PLAY WITH THE UBIQUITOUS HERALD SQUARE SUBWAY RAT YET?
ARE YOU UP FOR WEARING THE DISPOSABLE SUBWAY RIDING GLOVE?
BLOODY LOCO IS WAITING FOR YOU BY A SUBWAY NEAR YOU!
DID YOU GET INTO A SUBWAY SPAGHETTI BRAWL YESTERDAY AFTERNOON?
Blood bath on the number 6 train local
OBSERVATIONS ON THE L TRAIN. NYC.