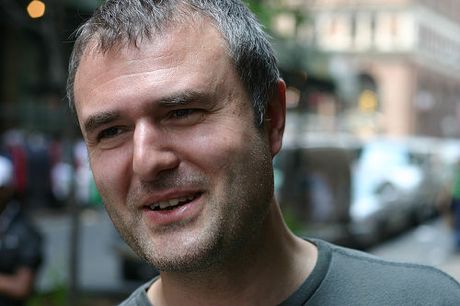 "The 2011 template…represents an evolution of the very blog form that has transformed online media over the last eight years. The internet, television and magazines are merging; and the optimal strategy will assemble the best from each medium." –Nick Denton, November 30, 2010
Total posts on Gawker.com on March 8-9, 2010: 106
Total posts on Gawker.com on March 7-8, 2011: 74 (down 30%)
Approximate total words written on Gawker.com March 8-9 2010: 25,649
Approximate total words written on Gawker.com March 7-8 2011: 18,330 (down 28.5%)
Let's face it—a certain percentage of users will revolt any time a website makes a change. When Gawker gave itself a major facelift on February 7, 2011, the user backlash was as severe as it was predictable. Commenters spewed vitriol below the introductory post, saying things like "I really do hate the new format and just for the record, Gawker, I find myself coming to the site less and less and spending less time on it when I am here," and "I refuse to use that incredibly annoying sidebar, and await a script to make it go away."
Regardless, Nick Denton et al. were right to ignore the initial outcry. They had a vision of the future, and users always come to appreciate the new as old habits are broken and forgotten. Bugs were still getting worked out, design tweaks being made. Denton's manifesto made it clear that he believed in his writers and editors, so much so that it was time they all started generating the revenue they deserved. People don't visit or not visit Gawker based on page layout—they come because they enjoy the writing and know that Gawker's scoops drive conversation across the internet and beyond.
But Denton also hinted at changes in editorial content. Writers would be divided into classes, "the curator or editor; and the producer or scoopmonger," but this didn't seem to portend a major shift. Indeed, the new Gawker content strategy sounded much like the old: "Each site needs a gigantic breakout every few months; a few more modest hits every week; but the daily news diet can be satisfied quite happily with short posts, blockquotes (linked to the original, of course) and republished material."
Fair enough! That certainly sounded like an accurate description of the Gawker we already knew and loved. Sure, there was also a lot of talk about "contextual advertising" and Gawker as "branding vehicle," but that was white noise to the nearly one million people who download Adblock Plus each week. So long as the content stayed good, Denton's empire-building plan was sure to play out according to script: Initial resistance would be strong (check); traffic would drop sharply at first (check—daily pageviews (%) dropped by about half following the change); then, slowly, complaints would die down (check); finally, traffic would return, and everyone would forget that this was ever a problem (ch—well, let's see…).